Hello ModDB trackers!
We wanted to inform you guys about the current development status of Amnesia: Fear in Hands, our very first game. First of all, it's everything okay. We still are in the audio recording & design process for the game. We are focusing too in the localisation and the translation of the game, that is being handled by Malevnik (Russian translation) and by the Blaster Lizard itself (English translation) at the moment.
The script is 100% done. The fact is: we had some minor issues contacting the actors from another countries sometimes, what have made things a little bit more complicated for us. After the end of this phase, Gustavo Barbosa, the story writer of the quick-shot ''Ódio em Escala'' will be taking the lead to control everything that covers the Cutscenes creation process, that'll be available on the Linkr version of the game, through a special short movie called ''The Spring of the Universe'' (that'll help you to understand what happened before the universe that has lead the story of Fear in Hands).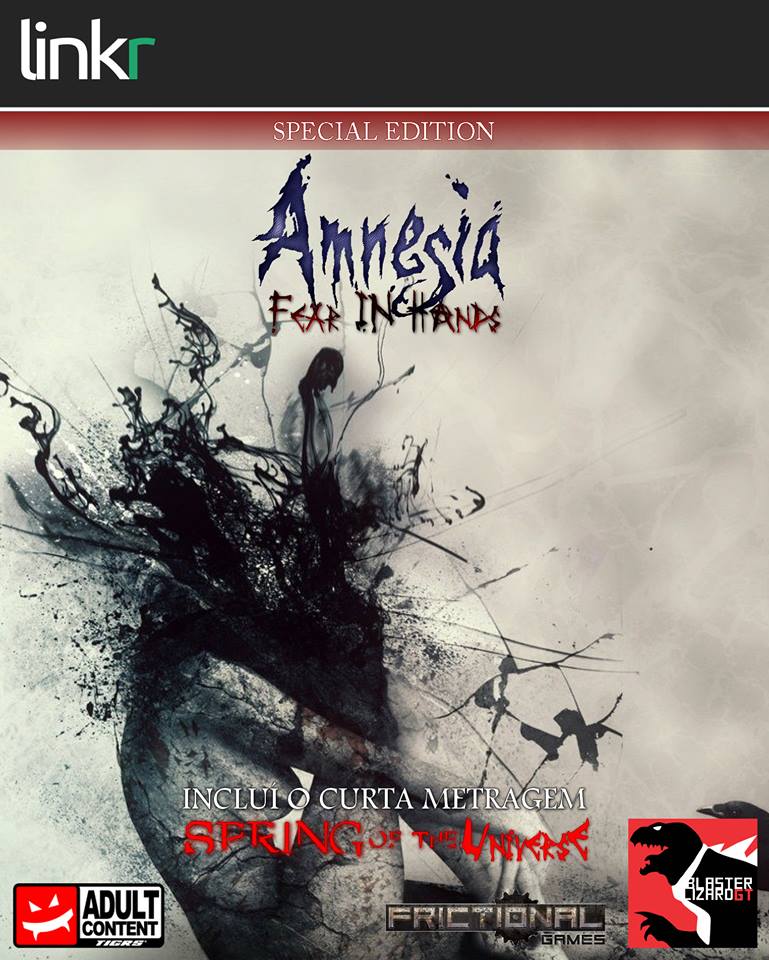 Also, there is an additional problem that we're trying to solve with Frictional Games itself. After the HPL 2.0 Game Engine latest update, the GE has stopped working on every Macbook Mavericks version, and this is a really seriously problem, because we actually use one of these to develop Fear in Hands. We're planning to show to you guys a lot of new cool stuff right after the fix of this little complication.
With this problem, we might have to delay some announcements that we've planned to show to you guys. In the next days, I'll be sending the rest of the remaining files to Bruno Alysson, one of the level designers in FiH, to finish some maps and scripts, to show to you guys what we were doing all this time for you guys. With his help, we will for sure continue the development and fix all this really soon!