Whats Changed Since Last Time?
Unfortunately we aren't going to have another Alpha available in this news post for you guys to try out but to justify that we do have news that we're working on something we'd be proud to call a tech demo, we felt that we needed to start pushing out a higher standard of Alphas so that we can really stack up some significant progress that would not only give you guys something to play but which would help us in the long run development wise and I'm aware that you may be thinking to yourselves what is exactly going to be included in this supposed "tech demo"? A playable character? A functioning health/mana and pickup system? An updated HUD? Smart enemies? An additional survival arena? How about all of them! But honestly to do that we need time and your support(you know good moral kind ... for now).

Catalin has finished up the model and most of the textures for the Gate that will be a main feature within the Snow Survival Arena just a little tweaking to add some frost detailing to the textures and it should be ready.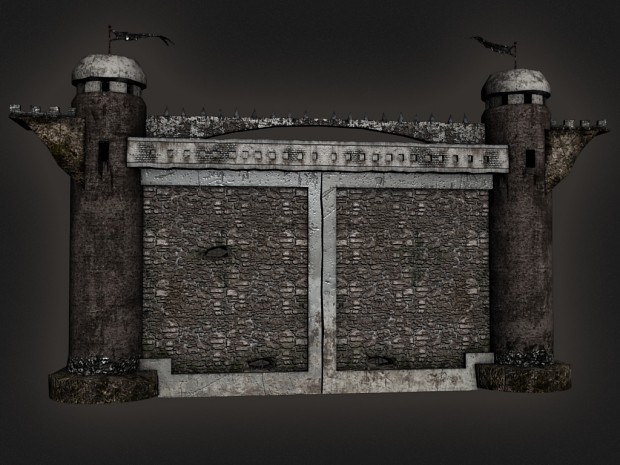 I'm currently working on a new more sleeker and simple website which will be moving us away from flash and into HTML5.
Marcus has also been busy crafting some rocks so that we can finally stop using the UDK defaults and is currently working on creating the Orc Archer and Grunt, he's also done a really great render for the Ravager Daemon in addition to creating a special texture for Duncan's Sword for early watchers.
Lucy is busy working on the Orc Brute and if everything works out as planned we should have a bunch of models ready for animating and testing for the future.
Jack has also been hard at work creating and polishing animations for Duncan and took the time to get out some video previews for your viewing pleasure with more on the way.
Artem is going to be working on the Orc Archers animations as soon as Marcus has it ready.
New Blood On The Team?
Now that's out of the way I'd like to take the time and introduce two very talented new members of our team, Michael Wybrow and Christopher Smith who will be joining us as a Graphic Designer and Concept Artist/Illustrator respectively and to give you an idea of what they're capable of here's a piece of Christopher's work below.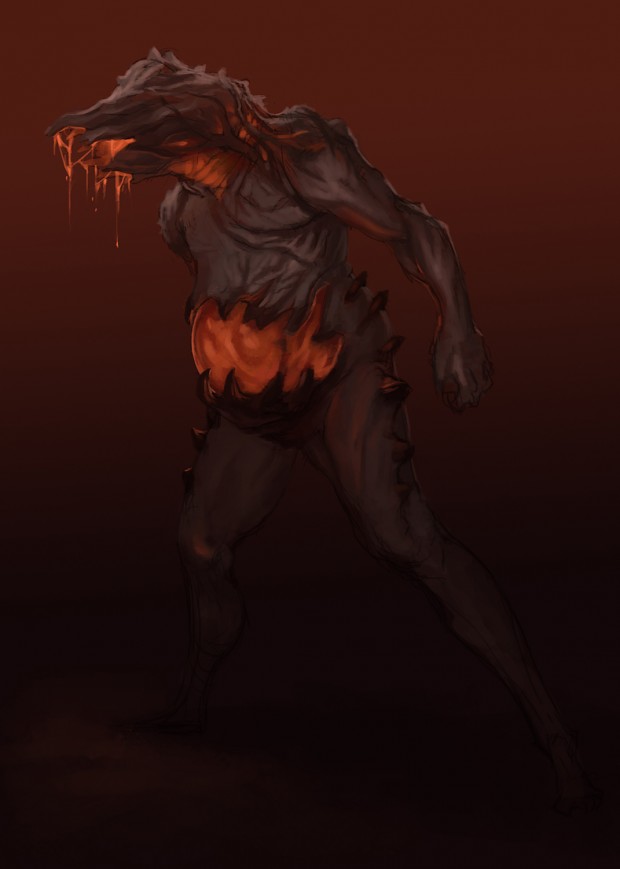 And now for our usual summary of the things we've been working on:
3D Modeling and Animation Department

-
Duncan's Basic Movement And Attack Animations Completed.
Gate Model Texturing Completed.
Special Texture of Duncan's Sword For First 300 Watchers Completed.
Additional Bow Model Completed.
Boulders and Rock Formations Model and Textures Completed.
Re-Skin of Ravager Daemon Completed.
Duncan's Ability Animations WIP.
Ravager Animation WIP.
Snow Arena Modular Pillars Completed.
Orc Brute WIP.
Orc Archer WIP.
Art Department
-
Glutton Daemon T-Diagram and Illustration Completed.
Plains Survival Arena Concept Completed.
Draeldos Concept WIP.
New Logo WIP.
Audio Department
-
Duncan Action Voice Overs Completed.
Ravager Growls Completed.
Footsteps On Gravel Completed.
Blade Sounds WIP.
Flame Sounds WIP.
Level Design and Programming Department
-
Pickup System Completed.
Health and Mana/Rage/Energy System Completed.
Player Code WIP.
Enemy Code WIP.
Snow Arena WIP.
Plains Arena WIP.
What Exactly Is The Status On The Upcoming Survival Arenas?
Currently Ian is working on the Snow Arena while Colin is working on the Plains Arena, we are aiming for both of them to have a very unique feel visually as well as in terms of how they're used in game. Some initial ground work has already been done for the snow arena but Ian has recently had a ton of work sprung on him at the last minute so he had to put the level on the back burner for now. Colin has been chugging along at a steady pace and has managed to put out a great concept of what he envisions the plains level to look like when it's completed.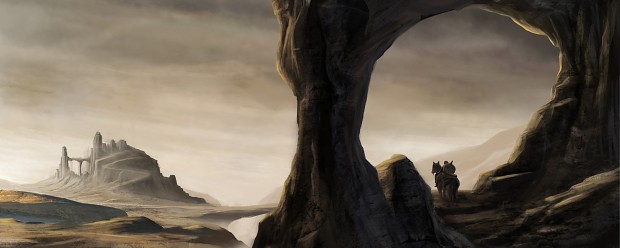 Like What You See? Want More?
Do Track us on IndieDB for the latest updates, you can also Subscribe to us on YouTube, Like us on Facebook and Follow us on Twitter.It makes a huge difference to us knowing that we've got fans out there rooting for us so be sure to tell your friends about us, don't be afraid to leave a comment below just for the heck of it and thanks for your time!