Boy it's been a busy week! We finally have some animation and functionality inside the prototype level and it's already looking quite good. Thought I could give you a quick visual update – a couple of new monster designs and the final rough concept of one of the first scenes in the prototype.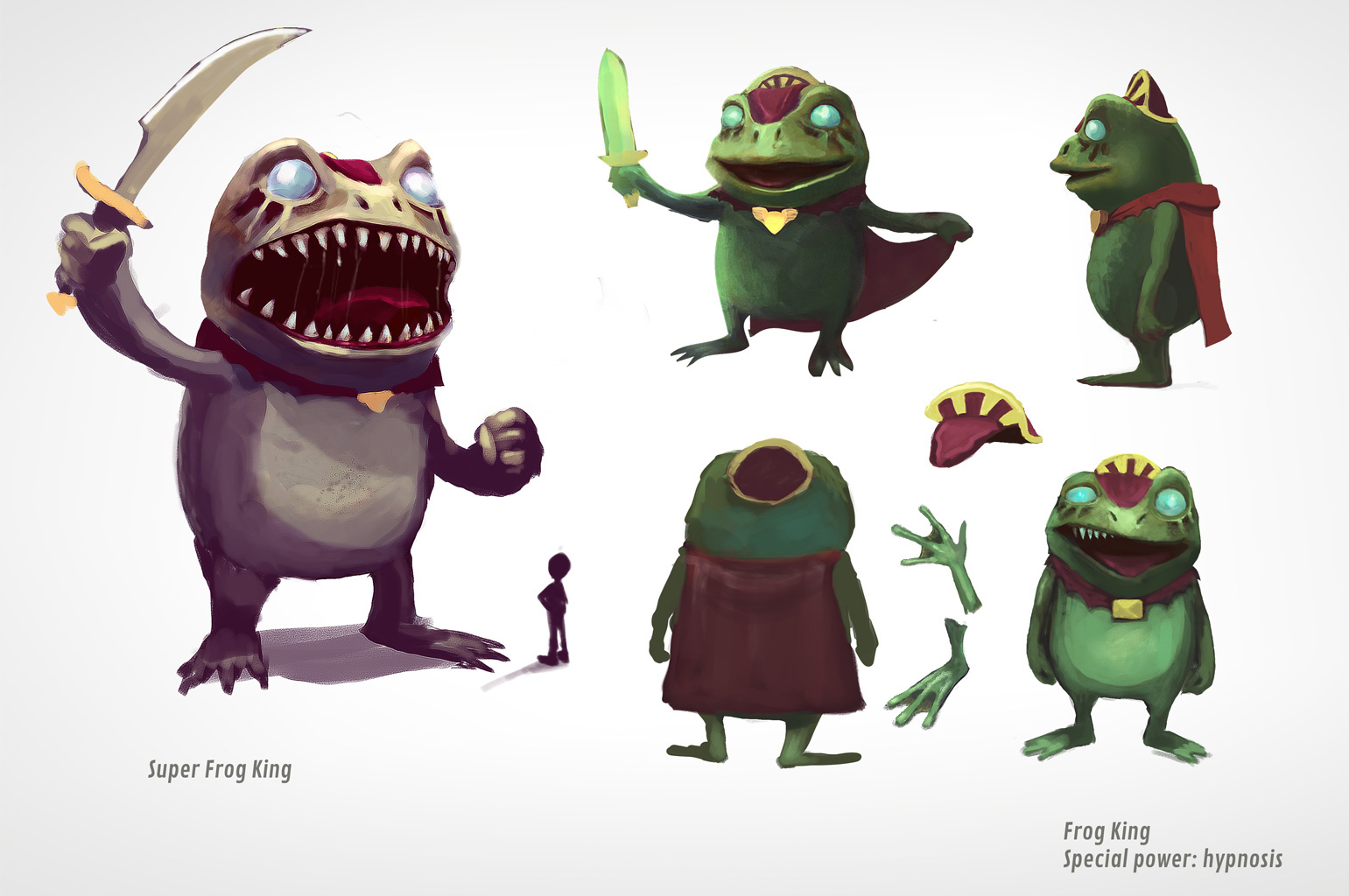 The Frog King is the antagonist of the prototype story. A pretty random character, but we liked the idea of having a mix of South Park's Frog Prince and Futurama's Hypnotoad as the quirky villain.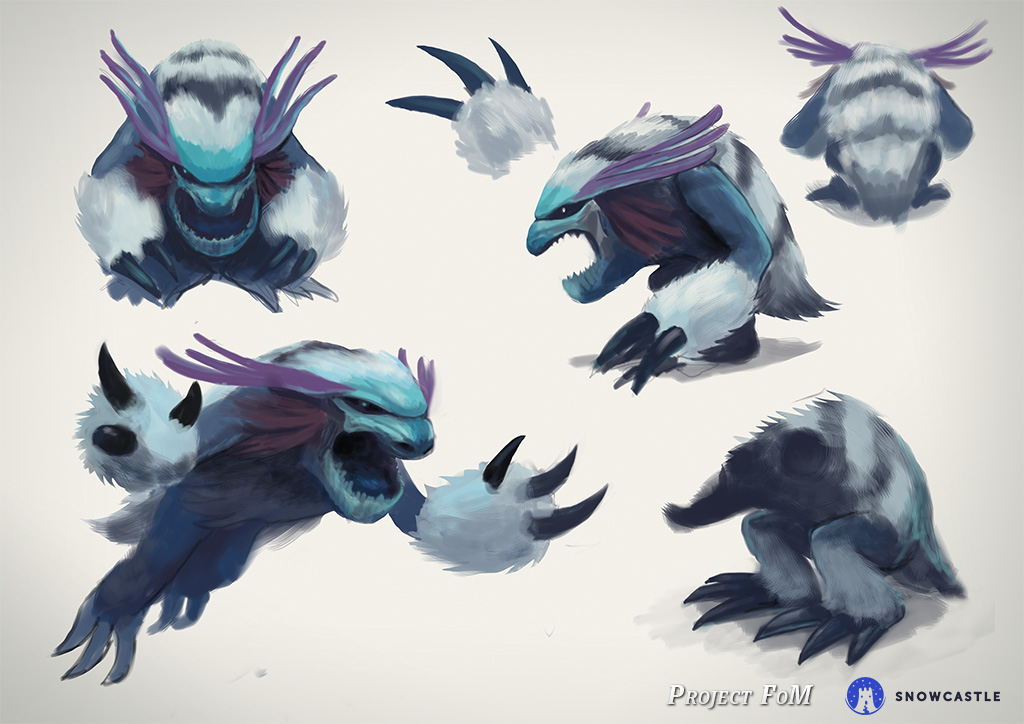 The Ice Monkey is not exactly a new design, but I don't think it's been posted before except for appearing in the early battle mock-up. Hanska has made the 3D model, but we were not too happy with the translation – mainly because we could not find a way to replicate the furry parts.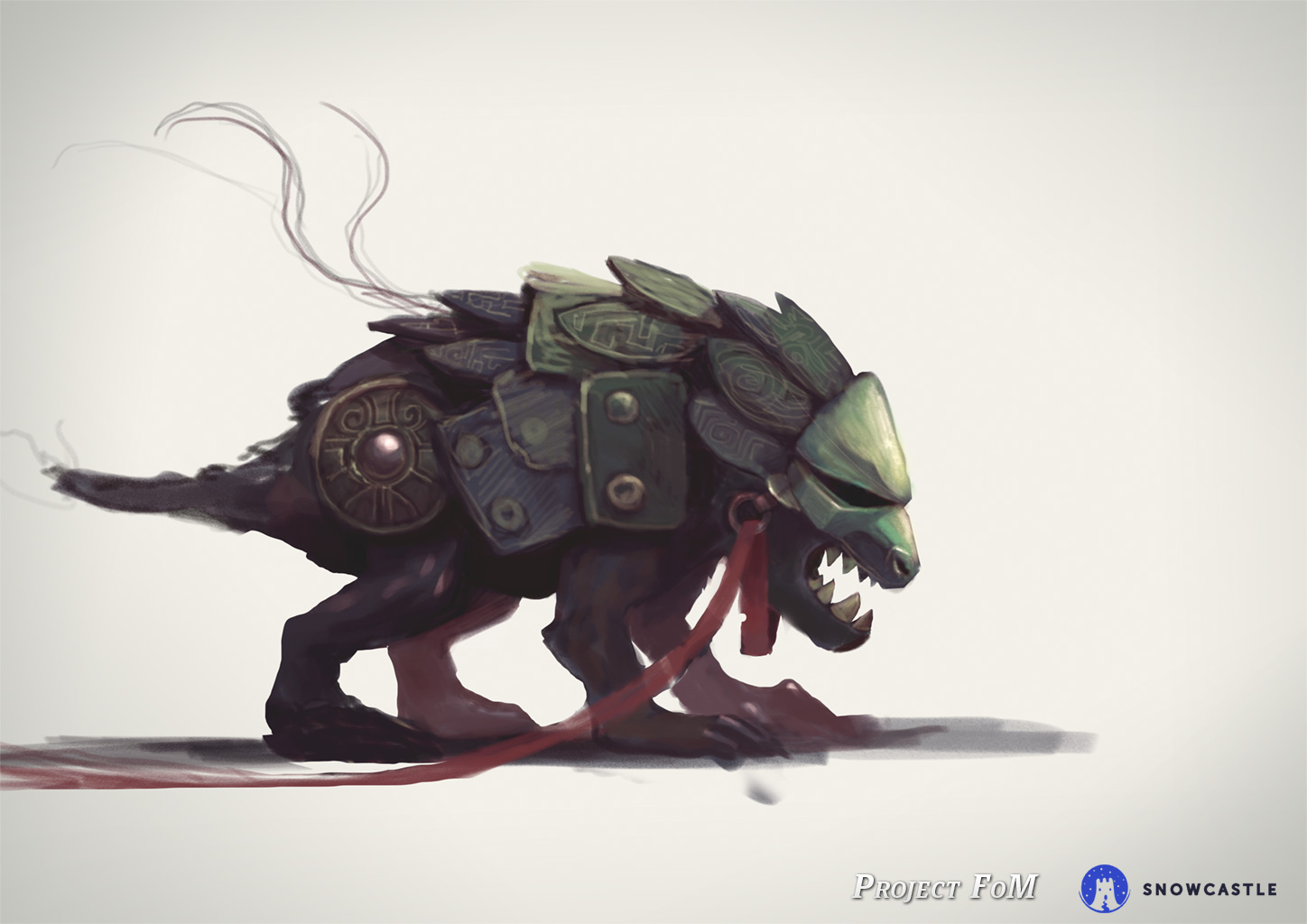 I first set out to make a new design for the Ice Monkey, but it literally ended up as a different beast entirely. For now I just call it the Panzer Lion.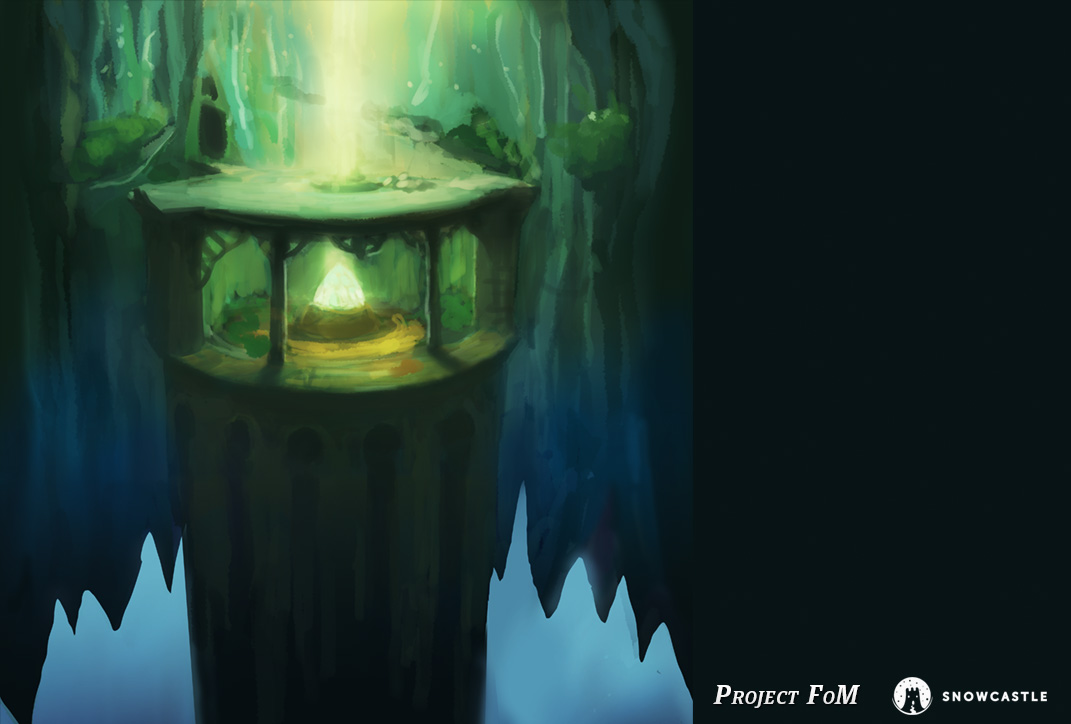 It's not much, but at least we finally settled on a design for this tricky scene. We really had to poke the old dream sponge in order to find a layout that worked with both the camera, puzzles, doors and overall theme of the scene. It's a clever 2 story design where the player needs to figure out how to activate the elevator and then find a way to enter it. The elevator leads down to the giant blue grotto where the Frog King is performing his evil deeds.
Peace!