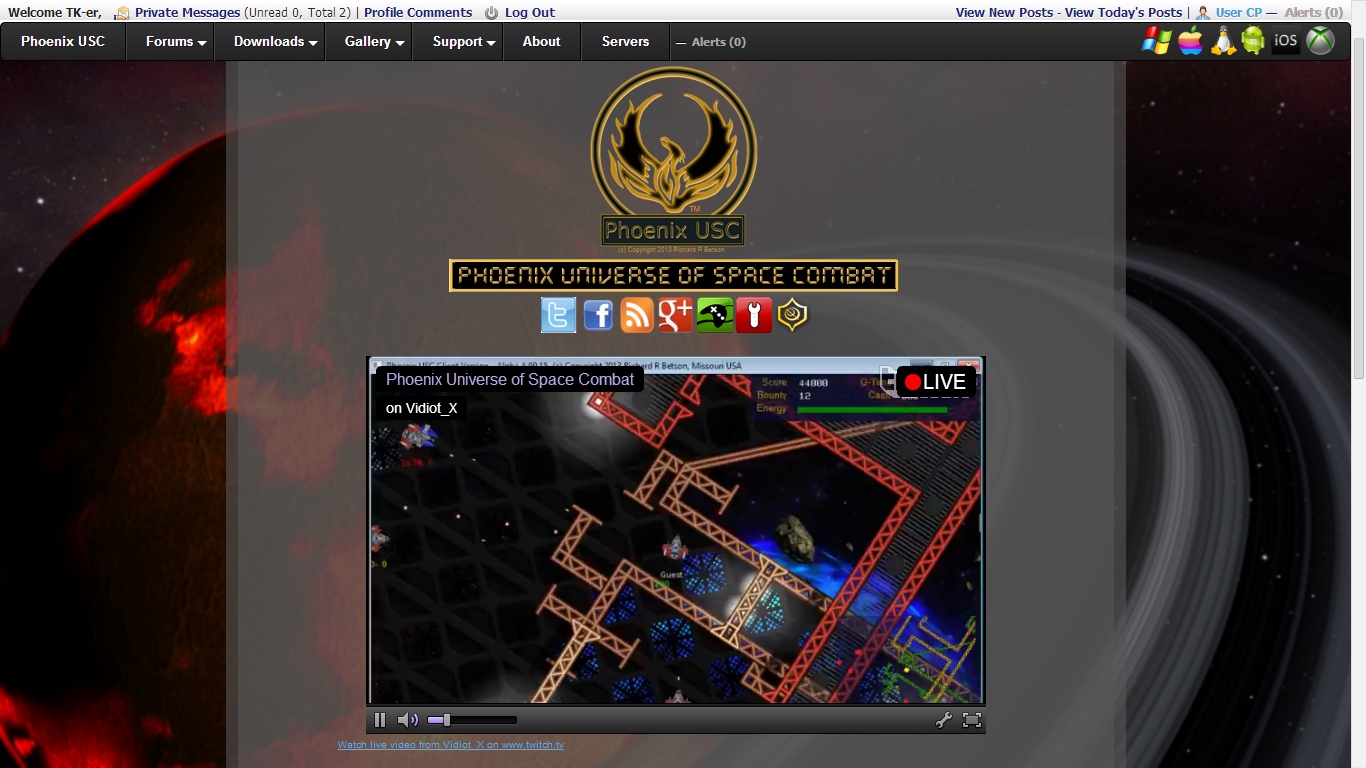 Phoenix USC Twitch page.
Hi,
I have setup a Twitch feed page for PUSC located here (also available in Webpage menu 'Gallery'). I will be for now using this page for those who want to follow Phoenix USC development as I will be posting times you can view our progress. As we get closer to locking down the server/client networking code I will begin to stream the results of our progress. The page also include a chat feature for Twitch account holders and we will be available in-game to take request/comments via IRC. Phoenix USC supports a windowed (custom built GUI) IRC chat feature which makes it possible.
I will try to include in news post the times we will be doing all this and post it here in our little forum. Times will also be posted on our forums announcements page.
I hope to hear from you when we get started. It will fun. :)
- Rich -