Hi watchers and everyone who accidentally stumbled upon this post. This update will be about main characters of Frozen State. So far we are developing only three, which you can pick from, perhaps in the future we'll add more.
Gameplay [some details]
All characters have the same amount of basic stats, like health, stamina or accuracy. However, each of them have two individual perks ( which are constant) and some additional random perks. Random perks will be different every new game, what means almost every time you will have to adapt to new strengths and weaknesses of your character.
Progress
While our 3D artist is working hard on the 3D model of the Officer ( the concept arts you might already saw), I and concept artist are working on the design and outfits of our second character "MAYAK" girl.
Outfits' concepts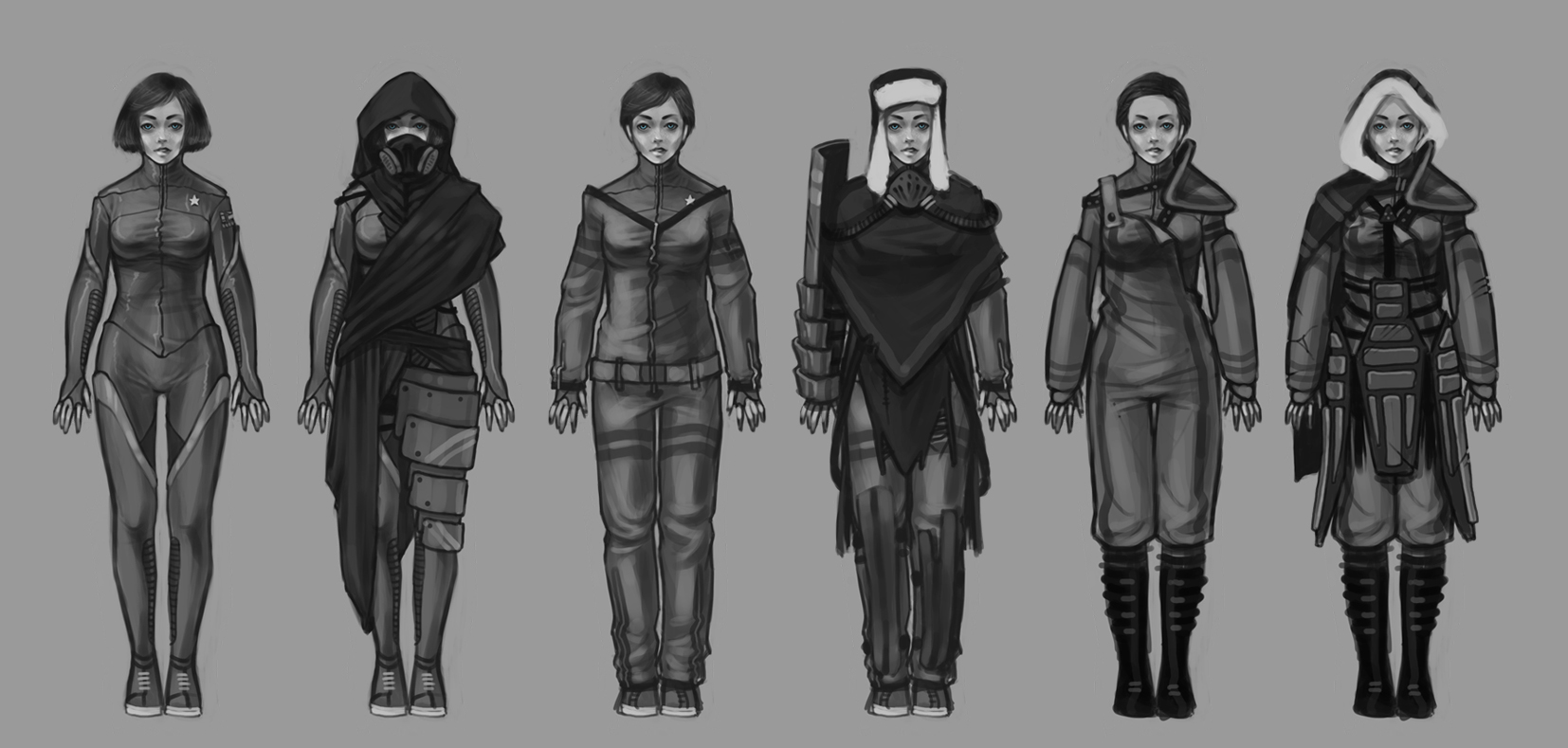 The first left is an individual thermal suit, worms its owner and prevents from hypothermia. Every citizen of A-16 had one of those.
Though the concept is not finished you can get the sense of her character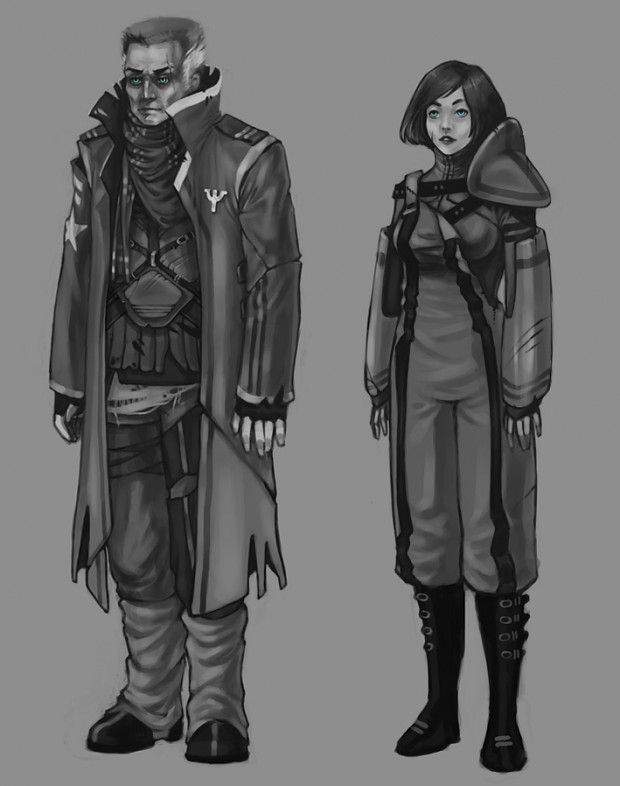 Thanks for watching!