Ray Cast Attacks and Line of Sight
Ray casts are a kind of programming technique where an invisible line is emitted to detect something, kind of like a laser pointer. This is the basis of how a lot of our attacks will work. Anything that shoots a bullet (like a rifle infantry) or a shell (like a tank) for example, will be using a ray cast. Second, is a line of sight. Most units which fire their ballistics in a straight line must have a line of sight to fire. Structures and environmental objects can block line of sight and prevent fire. However, vehicles and infantry cannot block line of sight.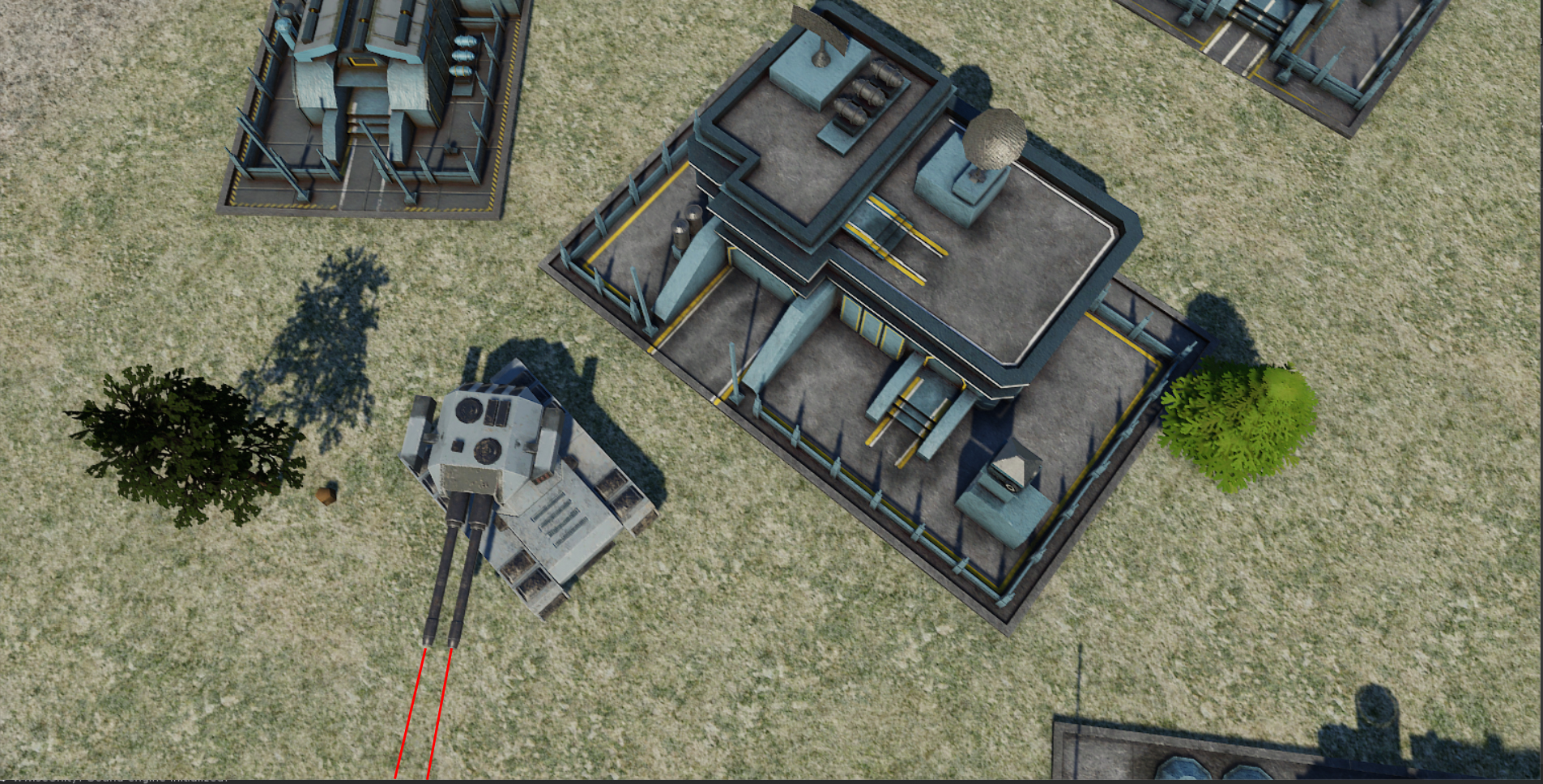 These two systems together have two implications for gameplay that should be considered. The first is that some attacks will have no travel time due to the nature of a ray cast. This does not apply to rockets, dropped bombs, missiles, or other attacks with a travel time. Next, certain objects (namely, vehicles from an opponent) can block your attacks. This is not the same thing as lacking line of sight as a unit attempting to engage a target behind an enemy vehicle will 'see' it but its attacks will likely strike the closer target instead of the desired target. In short, formations matter, positions matter, and you should deploy your units accordingly.