Hey folks!
Another update from Dungeon Deities coming in! Today, it's not just about the game. In order to give the team behind the game an identity, we've decided to change our team-name to something better than "MJEBFF". Thus, let us introduce our new website Onepixelgames.com !
We've changed our twitter and indieDB names as well. Sorry for the confusion due to that, but MJEBFF was, well... hardly a good name. Plus, we've been working as "onepixelgames" for a while, and have grown quite accustomed to that name!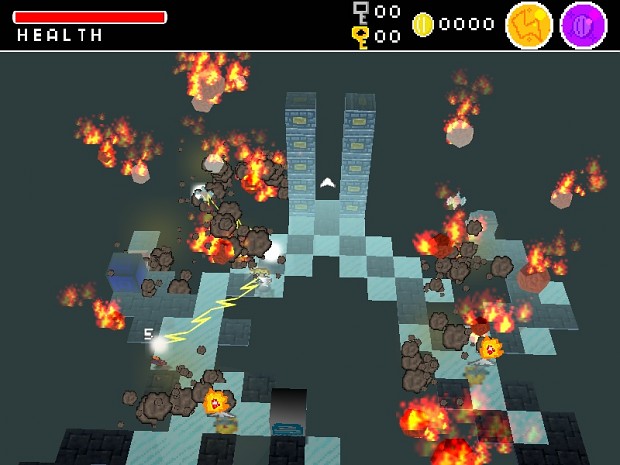 But now, let's talk about the game. As we mentioned in our last post the Client was able to display different types of gear created out of multiple layers of images. We added the suitable server code to save and create gear inventory, and then made it communicate that to the client, so all your items can now actually be used. But the (secret) best thing about it is the creation of gear items. We decided to use semi-random gear creation, where our code creates some basic items to work with, and we tweak the results. Finding new gear becomes then more interesting, as you encounter the funny names (we noticed that we only rarely change the names - they are often incredibly amazing, and there's secret wisdom to be found in "Cute Armor of Hope", or "Unusual Pants of Chaos". Well, perhaps not the last one). And we can create lots of items this way -- but there's still a chance someone else finds the same item. The best of both worlds - at least in theory!.
But this is not the only thing that will make encountering a dungeon more interesting. The new environmental options, like adding fog to your dungeon, upgrade the visuals quite a bit - we hope you agree after seeing the new shots! We're thinking about what other options to add, so that you can personalize your dungeon a bit more - feel free to share ideas with us! Room names are already shown as you enter them, and we'll probably add things like signs later on, so every dungeon can tell it's own unique story. Oh, and we finally got around to showing the dungeon's creator as you enter it. After all this is, as has been pointed out in the forums, a very definite part of "becoming a legend", which our slogan promises!
Speaking of atmospheric dungeons - You remember we told you last time that we found a composer for the project. He is doing some great work! See his theme for the ice dungeon in the video below.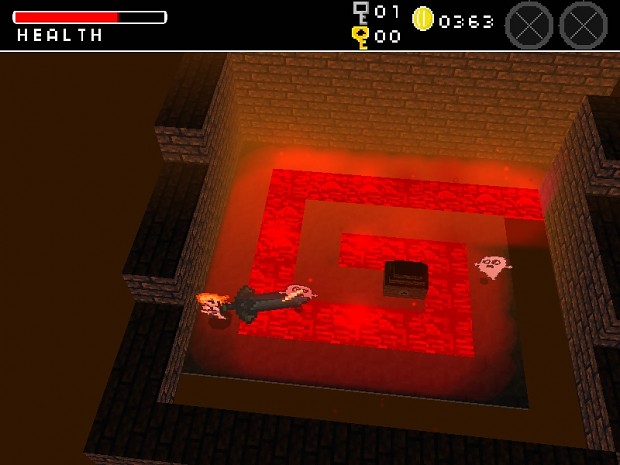 Also, we've added a new lighting engine to the project. Lava tiles now bask your rooms in a warm, red glow, which, as you can imagine, not only improves the looks of your dungeon, it also - once more - makes every journey that bit more atmospheric.
Now, as promised, a video! After a brief look at all the new stories Violet has put out, this player decides to head to his own dungeon - "Ice Temple" - to verify that all its traps are correctly working. Will he succeed...?

CREDITS:
Hero sprite by Antifarea, via OpenGameArt.org
Music:
"We're The Resistors", by Eric Skiff (glitchnyc.com)
The Ice Theme Dungeon music was created by James Flamestar.

Remember to check out our homepage www.onepixelgames.com and let us know what you think!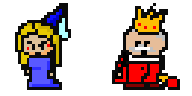 Want us to notify you once we start the next alpha test?
Subscribe to our one-time-newsletter at www.dungeondeities.com - or watch us on IndieDB for the news!