Remember her? It's Konyak, who you got to know when we introduced the characters. That was back last september, but Konyak's still the same. Still drunk most of the time, she now offers curses for just a little bit of gold. Curses hinder player's abilities, and are thus a perfect opportunity for revenge! Laugh as your target finds himself with less health, or unable to use all of his orbs. Or make it impossible for that jerk to enter the shop, or make everything more expensive for him. Curses aren't available at all times, so you won't get hit with them too often, but it's a great way to get revenge for when someone stole your favorite orb!
Each player can be cursed with one curse that affects his dungeon adventures and one curse that affects the browser game. Those curses will start when you log in the first time after you have been cursed and will last a certain time from that point onwards, so be sure not to make too many enemies (Despite what our slogan may imply).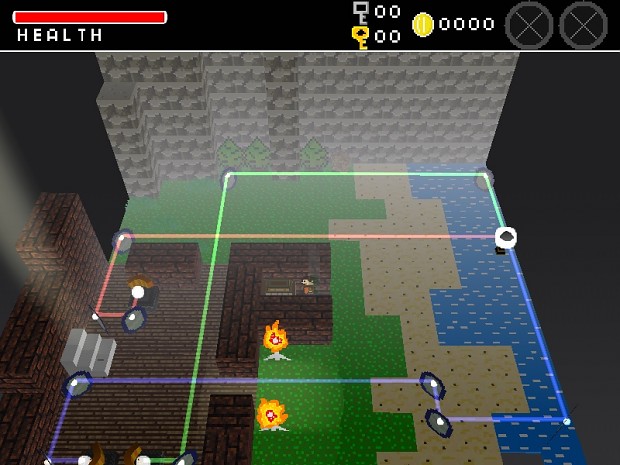 The perfect day on the beach includes lasers. We assume. That's what people do outside, right?


What else can you put in your dungeons now? Did we mention that there are Lasers now? That's right, awesome lasers that allow you to create more puzzles in your dungeons. Combining lasers of different colors and rerouting them via mirrors allows you to create different colors of light to activate switches that only react to certain colors of light.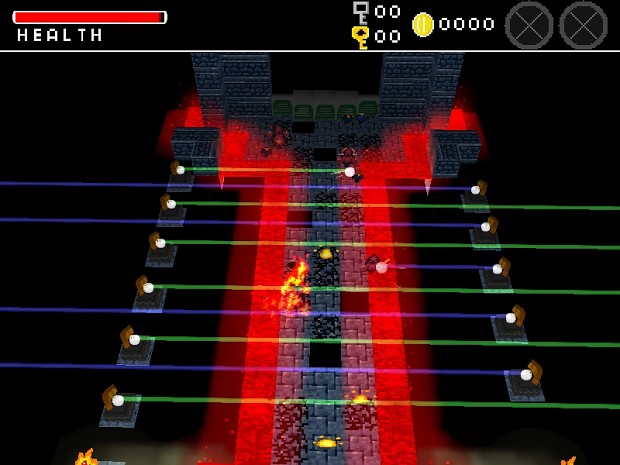 Okay. Granted, that is "ominous". The next challenge adjective your dungeon must fit to is "cute".


Finally, we feel that we've kept the following "secret"* long enough: There are now Bosses available for your dungeons! Players will be able to earn boss rooms in certain challenges and can attach those to their dungeons to make them even more challenging for other players! The first boss we added to the game is the "Shadow Boss", tentatively called "Fury Phantoms". They hunt adventurers down and destroy everything in their way. How will you deal with them? May we suggest lasers? See for yourself!
Music by James Flamestar.
* In this context, "secret" means: Not mentioned on IndieDB.
As always, we'd love to hear your thoughts, and feedback is much appreciated.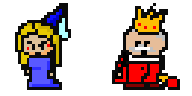 Want us to notify you once we start the next alpha test?
Subscribe to our one-time-newsletter at www.dungeondeities.com - or watch us on IndieDB or Twitter for the news!