Ranged blobs can now hold their target in place with their sticky goober attack. It has a chance to stick to the human preventing them from attacking. It's great when you are being swarmed by a mob of angry civilians whose homes you have destroyed.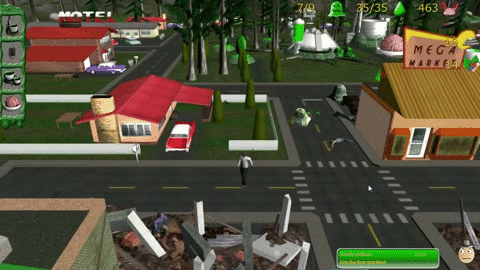 Along with this ability, the civilians are now more curious towards the blobs. They will walk up to them, poke them and try to interact. It rarely turns out well, blobs are hungry and curious also. If the civilians see something that scares them they will now run away or go and hide behind something sturdy, such as a car. Their other actions have also been balanced and have a bunch of more animations to react to specific situations.
You can see the changes in this handy video, so take a look!
Be sure to follow us on Twitter @AotGB for updates!