Outerra Engine is a unique 3D engine, a world rendering engine capable to seamlessly render whole planets from space down to the ground level. It can use real world data to render the planets realistically, while it also dynamically refines the data using procedural algorithms to provide high ground-level detail.

The engine provides unlimited visibility obstructed only by the planet's curvature, with details ranging from thousands of kilometers down to centimeters. Real time atmospheric rendering, oceans with shore waves.
It can integrate vector data overlays for roads, and land class modifications. Uses the JSBSim Flight Dynamics Model library for high fidelity simulation of aircraft, and Bullet physics engine for simulation of vehicle physics. Terrain and fractal algorithms maximally utilize the GPU, leaving the CPU resources for simulation.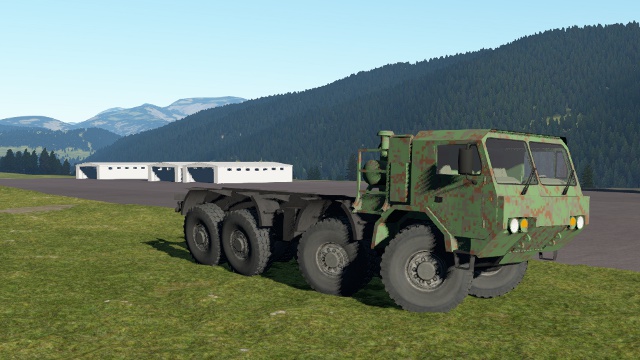 Finally here comes the Outerra tech demo, coming together with the alpha release of our game Anteworld.
Latest versions for download at the Outerra Forums.
This alpha release features:
A complete, real scale planet Earth that can be explored
Created from real elevation data with resolution 90m where available, 1km resolution for oceans; data are dynamically downloaded as you go
Further refined by fractal-based procedural techniques down to centimeter-level details
Vector-based road system that integrates with the procedurally generated terrain
Ability to place static stock objects and drive provided vehicles
The demo comes with the whole planet Earth that can be explored in a free-camera mode or in a 8-wheeler truck. People who like it and/or want to support us and the development of Outerra engine can buy the alpha release of Anteworld at a discounted price ($15), half the amount for the final release. Doing so will give you access to regularly released alpha/beta updates of the game, together with the final version when it's done. The price will gradually rise with each major release.
You will also become our beta-testers, with ability to influence the priorities of the development.
The full game includes also a plane and a helicopter, and basic sandbox tools that allow you to create roads and runways and place stock objects. A model importer and vehicle configurator that will allow creating custom models and vehicles will be coming soon in an update to the game.
The demo contains a few locations around the world (a couple of them were created by our tester Pico). Data for the default location are already included within the installer, the rest of it will be downloaded automatically on demand as you explore the world.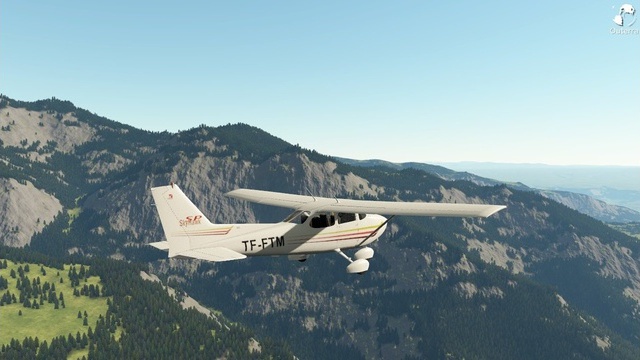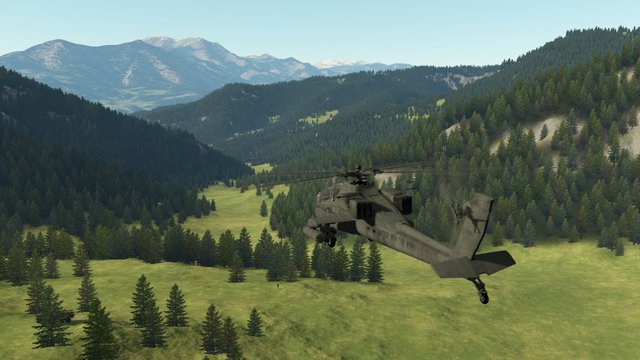 Hardware requirements
Outerra engine runs on OpenGL 3.3 and requires recent graphics drivers. It will warn you if your drivers are outdated, or even refuse to run in case you've got old ATI drivers that are known not to work at all. If you are getting repeated warning about outdated drivers, but you think the drivers are new, please do a clean install of the drivers and/or report the issue on Outerra forums. With notebook graphics you need to have updated drivers, and don't forget to assign discrete GPU profile.
The minimum requirements are:
Nvidia 8800GT or better, ATI 5850 or better (works on older ATI series, but the support was discontinued by AMD and the last OpenGL drivers are still buggy)
512MB GPU memory
a 2-core CPU
Recommended:
Nvidia 460GTX or better, ATI 6850 or better
1GB GPU memory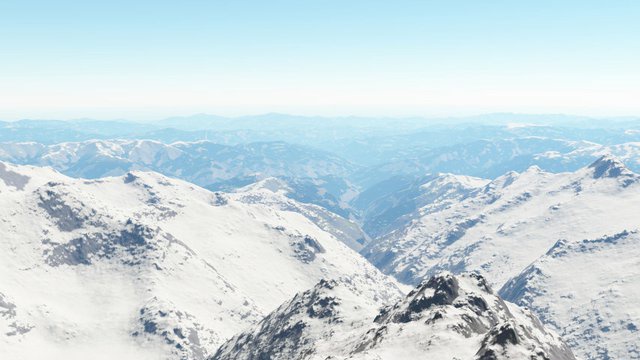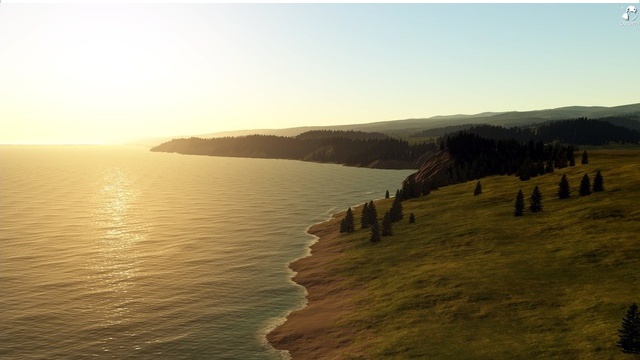 Limitations of current alpha state of the technology
This alpha release comes out to show the potential of the engine, but it still lacks many features commonly found in other engines, and especially the effects are postponed until the major features are implemented.
The demo currently comes with just a single biome - northern type forests. There are no rivers and lakes implemented yet, and no weather yet.
Almost all the areas are work in progress.
Known Issues
There are still some driver issues with ATI cards, the most problematic being the 4xxx line, where there are still some seemingly random crashes.
The alpha state of the engine also means that it's not very optimized yet. It consumes more GPU memory than it should, and spends some time rendering things that is not eventually visible etc.
Note: If the app crashes on start, it's likely that driver version detection failed and you have an outdated graphics drivers. Most of the crash reports we received are because of that. Please update your graphics card drivers
Anteworld game
Anteworld* is a world-building game on a massive true-to-life scale of our planet. Returning aboard an interstellar colonizer ship built in the Golden Age of Mankind, players arrive on the planet earth to discover civilization and humanity vanished. They will have to rebuild the civilization - exploring, fighting, and competing for resources while searching for clues to the disappearance of humanity.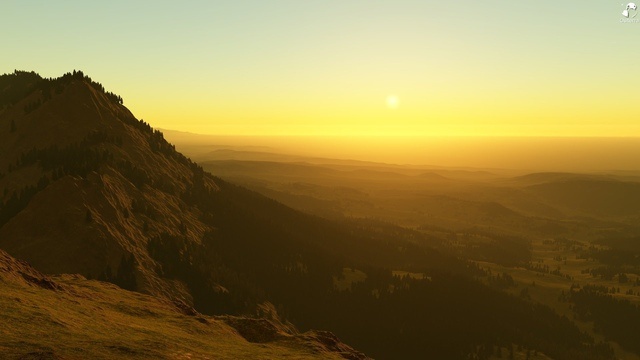 *The name comes from Latin prefix Ante-, with the meaning of prior-to in time. A world that was. There's going to be an accompanying novella written by C.Shawn Smith that should be loosely tied to the game. Here's a sample chapter, the epilogue: The Outerra Initiative - Epilogue