Hey Guys!
Today I'm going to talk about how I've started using Nem's MEGA Terrain Generator to, well generate terrain !
Mapping for Solitude is fun but limiting, there is only some much one can do with brush's. As we're attempting to make a full-sized campaign, outside terrains are very important, but as Solitude doesn't support any form of height maps making terrains is a hard and tedious task. That was before I found Nem's terrain generator.
Before I found Nem's terrain generator us mappers had to manual make hundreds of triangles and manually mold the terrain like so. This process had to be done for every single hill, bump, dip, etc. This would mean that mappers would spend hour(s) perfecting their terrain if large enough. This usually would take a whole mapping session to finish.
With Nem's terrain generator terrains like this are easily achievable.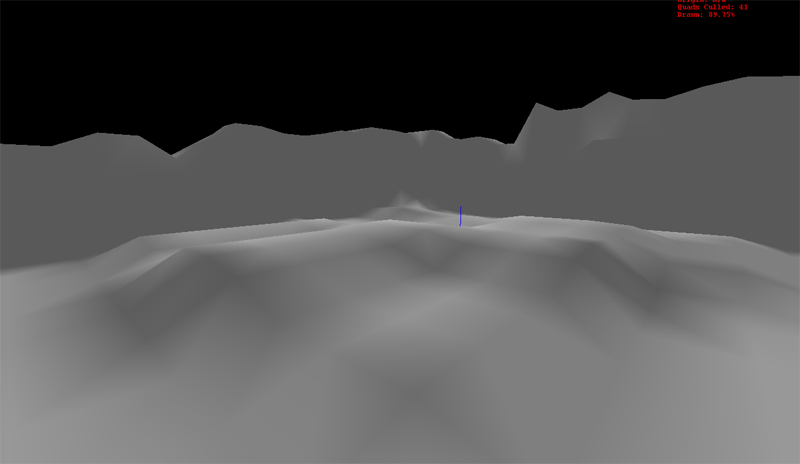 There are numerous ways of making terrain in the terrain generator:
A) Hand carve it, raise and lower the ground to your liking using a grid. If you want even more control you can move each vertices.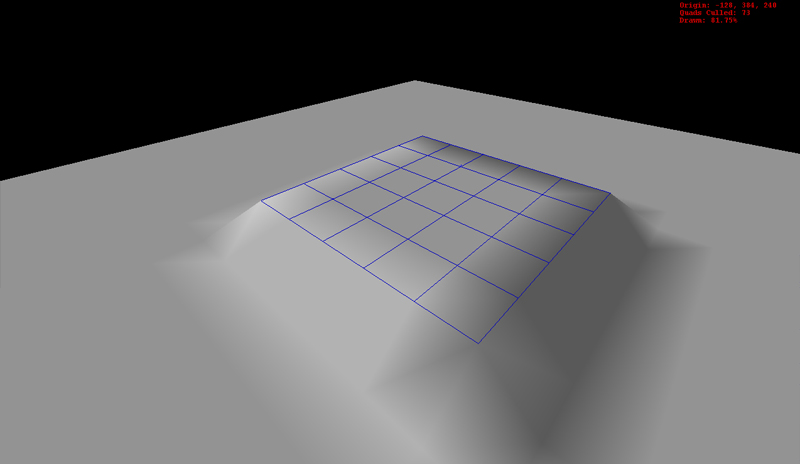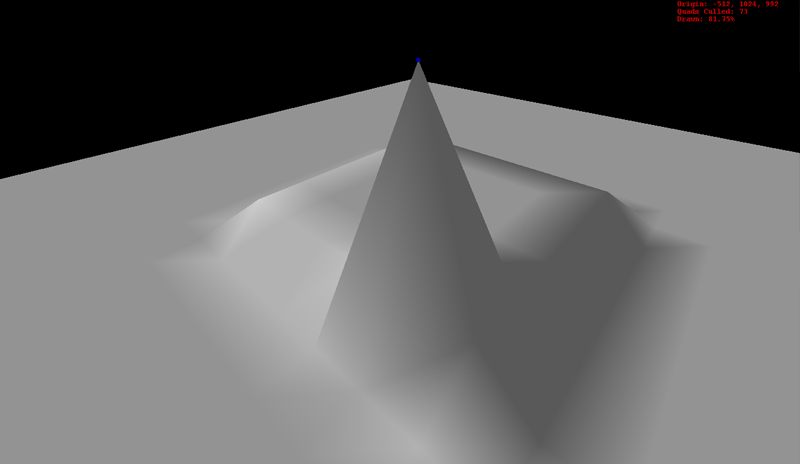 B) Geometric, I'd call this random with some control. Great for getting ideas or getting a base terrain to start off with.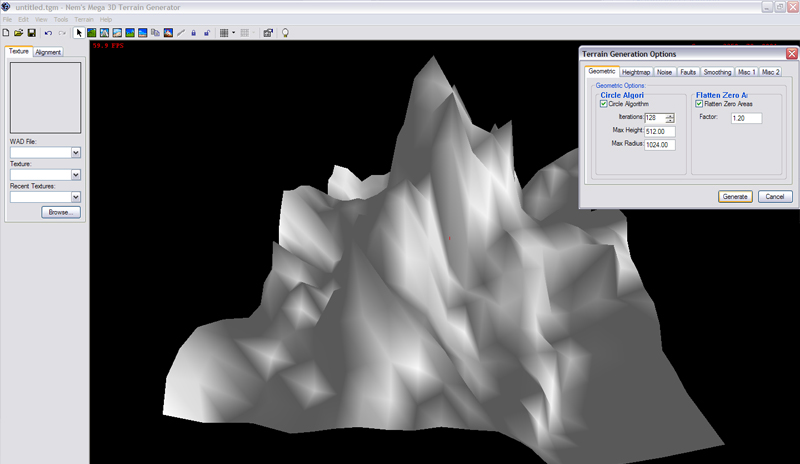 C) The most important feature, Nem's MEGA Terrain Generator supports height maps ! For those that don't know what a height map is; height maps are images with lighter and darker parts. The dark parts are lower altitude and the light parts are higher altitude.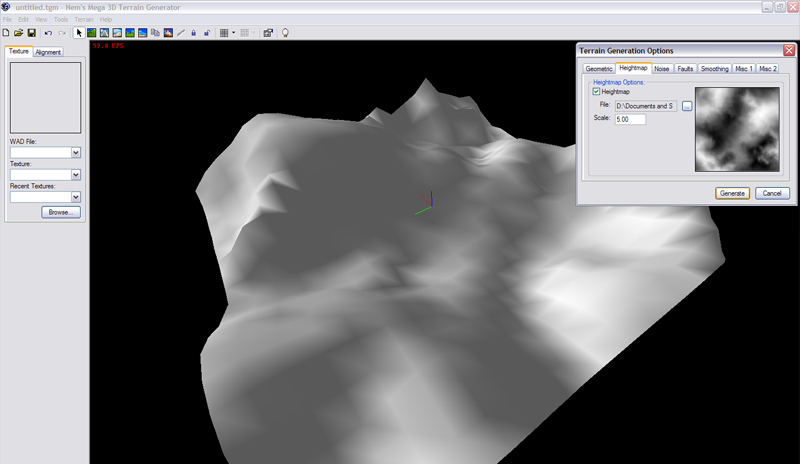 There are more ways but lets move on, shall we.
Now I will be showing you what the terrain looks like in Worldcraft, and later on ingame. For this example I'll use this terrain.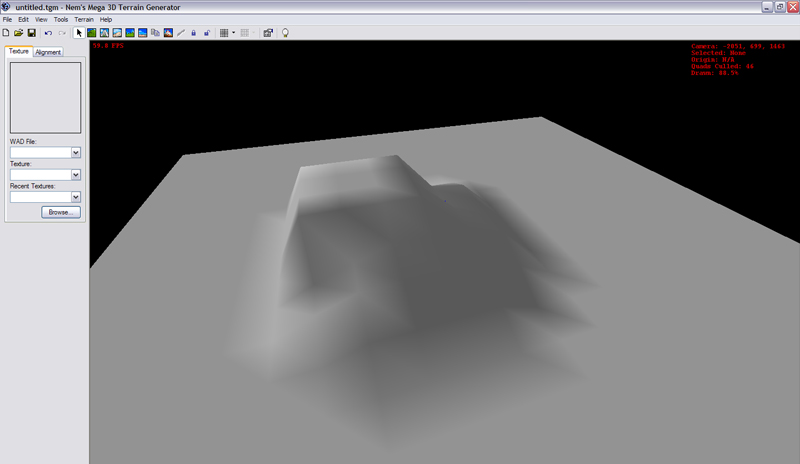 I exported it to an RMF format then opened it in Worldcraft; here is the result.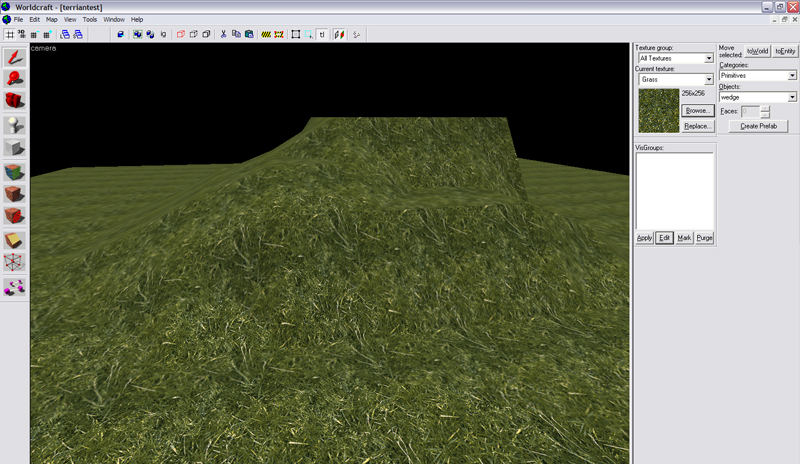 It may look great, but when you take a closer look, you can see how unoptimized Nem's MEGA Terrain Generator is. The way it makes the terrain is by automatically making loads of triangles and then shapes the terrain using the triangles, a faster way of what I showed you in Worldcraft.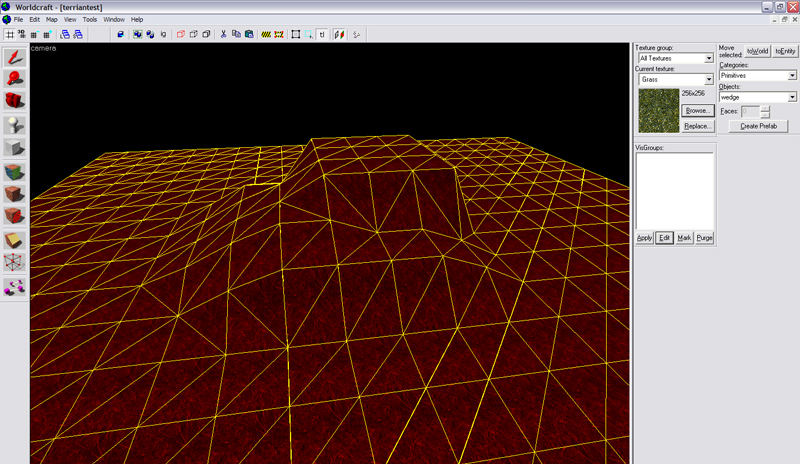 Now, I start optimizing it. Do you see a difference with the last image and this image ?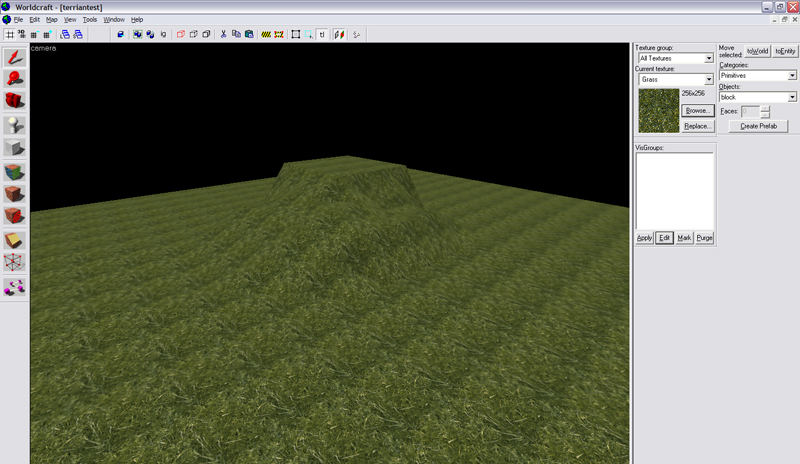 How about now ?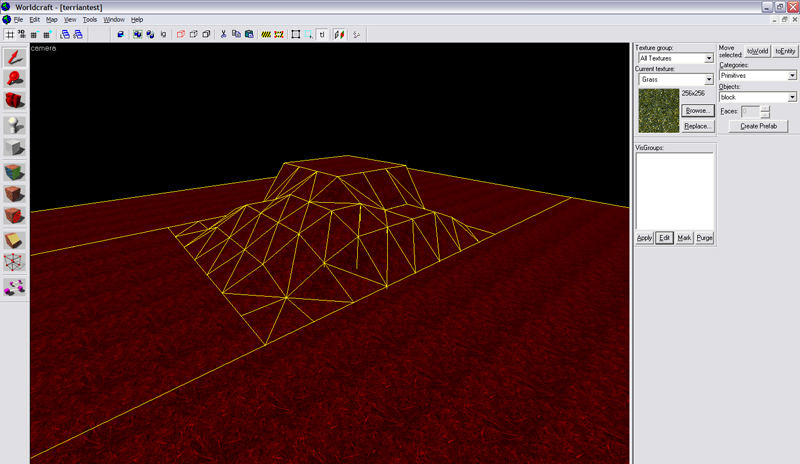 Well, now its ready to be put ingame. All I do now is add a spawn point and a temporary sky, compile and launch the game !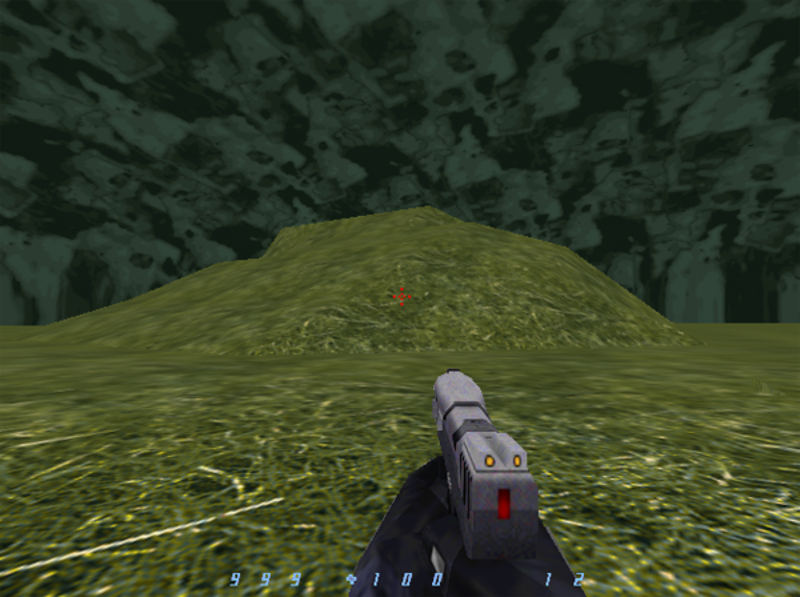 I hope this look into Solitude mapping making has interested you and inspired you to start making maps for both Solitude and Quake!