I'll assume you have basic hammer knowledge.
Okay first, make an open space. Then create a 480 unit high ledge( as shown on the picture below, height is important!!!), the width doesn't matter, but it would be pointless if it was too small for a combine to not be able to stand on.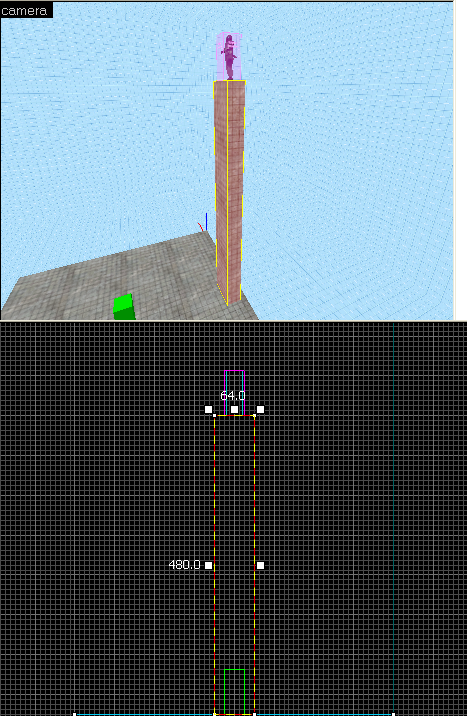 Then create a npc_combine_s on the ledge, name it seq1_npc. Then create a scripted_sequence at the edge of the ledge, facing towards you (or any direction, but make sure it's the right one, you can usually tell by looking at the RED line) name it seq1. Basically seq1 just stands for sequence1.
The npc_combine_s can pretty much be any model and have any weapon(NOT TESTED WITH ELITE MODEL, MAY NOT WORK, IS VERY LIKELY TO WORK THOUGH) all up to you. Then go into the scripted_sequence(seq1) and set the following values to:
Target npc: seq1_npc
Action Animation: rappel_f
(You can look up the different animations with model viewer, i use _f because it has the shortest animation, which means the combine doesn't jump far down)
Move To Position: Walk
Go into spawnflags and check the Override AI
Leave the rest on their default values.
Extra animations and their height:
rappel_a - 648
rappel_b - 480
rappel_c - 456
rappel_d - 552
rappel_e - 384
rappel_f - 480
And that is pretty much it. To make the combine rappel down, turn sv_cheats on (set it to 1), and type the following in the console: ent_fire seq1 beginsequence.
If you want to, you can have it triggered by the map too, but as I said above I assume you have basic hammer knowledge, so you SHOULD be able to do it yourself.
But here is a quickie for those who might not:
Create a trigger_once brush entity, then go into outputs and add:
Ontrigger seq1 beginsequence.
When you load the map you just walk into the trigger and the combine should rappel down.
Hope you enjoyed my tutorial
Corewarp