MechCommander 1 / Gold
The "Russian Mod" Repulse
Demo Built Standalone
MechCommander Gold - The Repulse was a standalone mod demo version for MechCommander 1. This standalone demo version contains eight solomissions in a short "warmup" campaign. I have reuploaded this standalone cause in my opinion those missions are worth to be played. The creator put much micro-management onto his maps and you can feel that while playing them. Plus this standalone contains some additional modded weapons (see below).
Beginner's Guide
Player's Guide
MCGold.iso & Downloads (look into the description)
Overview - All MechCommander standalone version (pre-installed game folders)
---
All "MCG - The Repulse" missions:
Mission 1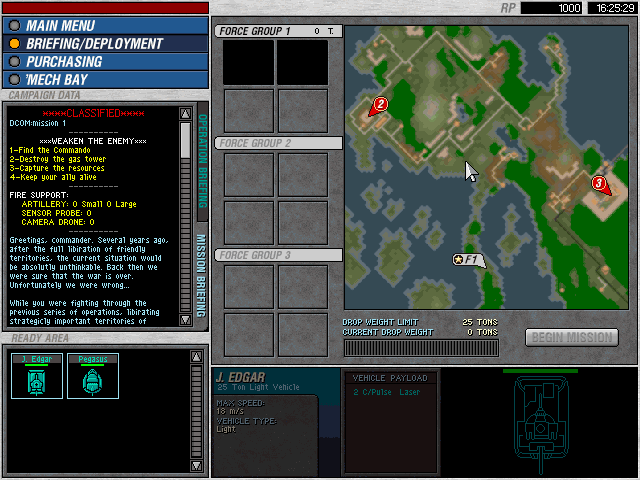 Mission 2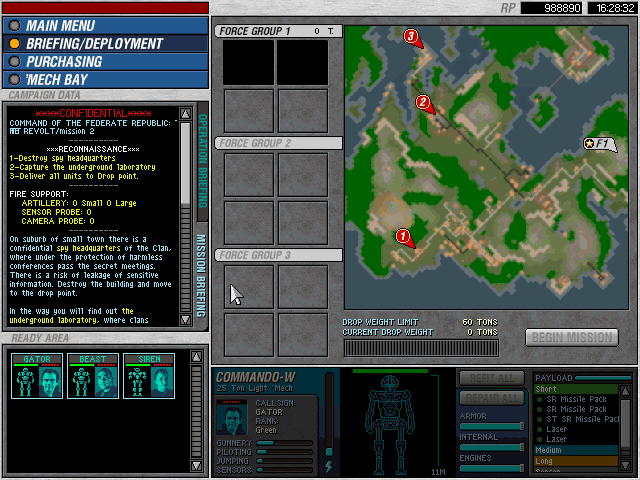 Mission 3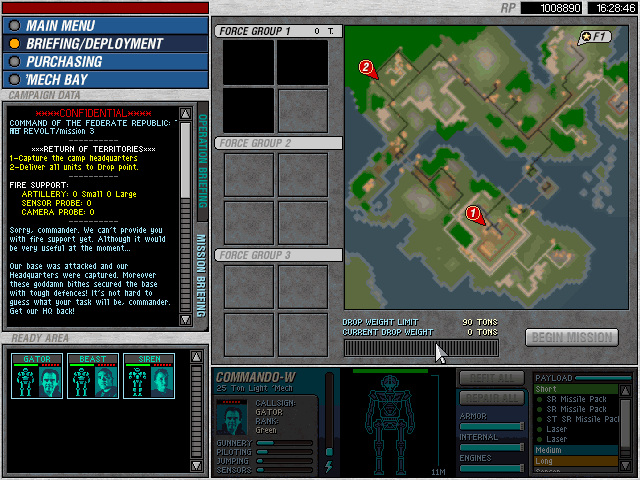 Mission 4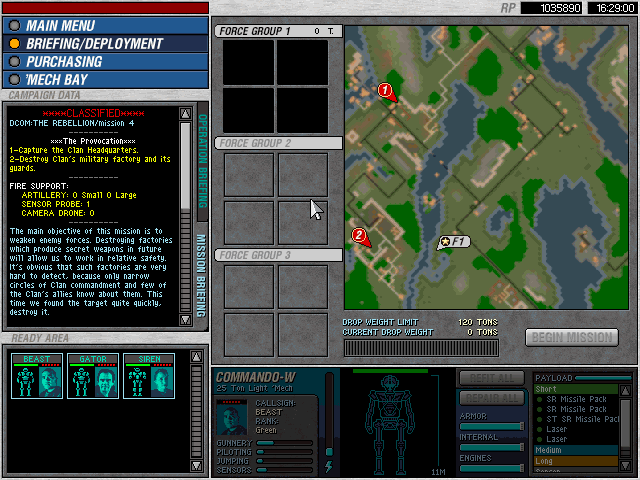 Mission 5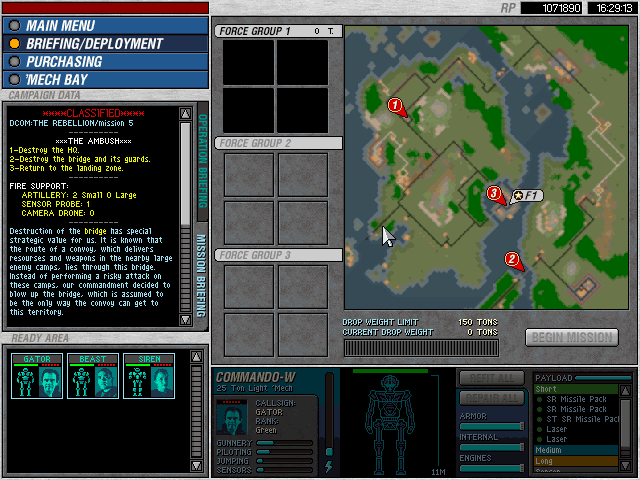 Mission 6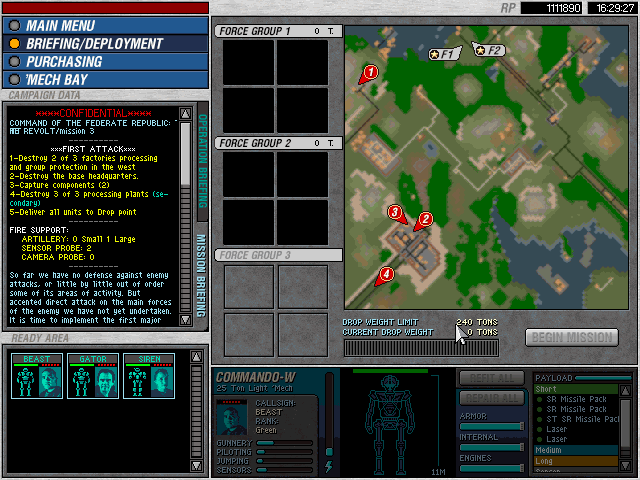 Mission 7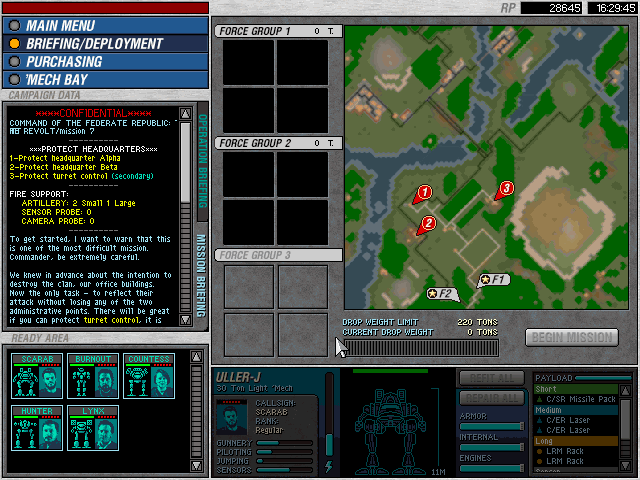 Mission 8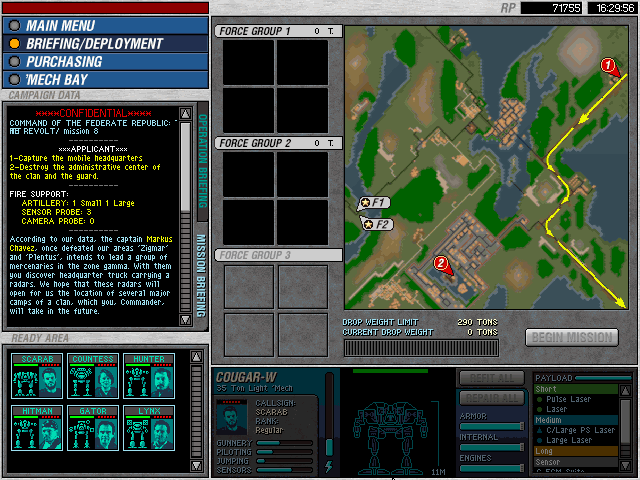 ---
The Repulse - Modded Weapons Chart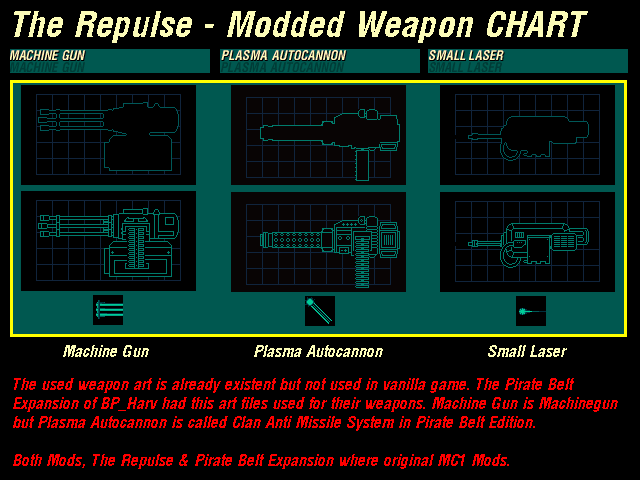 Left to say that i'm still waiting for this "Full"version. I don't know if the creator of "The Repulse" will ever read this, but i would love to play the end product of this built!!!
Regards, RizZen - Have fun, that's an order!