Requirements:
Now depending on your client's ability to load mods (it must because you're on ModDB for MW2), you must somehow get the MW2 Game to load the bots mod. For this tutorial, I will be using the original AlterIWnet client, other clients will work, however installation may differ.
Installation:
First, you must make sure there is a 'mods' folder within your MW2 Game folder, if not, create one.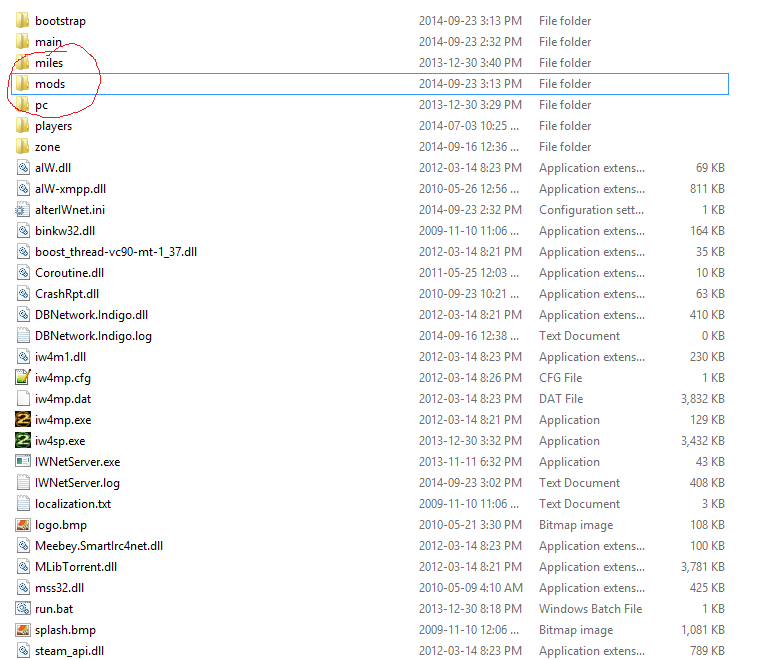 Now open the mods folder and extract/move the files/folders from within the folder called 'Move to mods folder' inside the Bot Warfare.zip archive you downloaded into the this folder.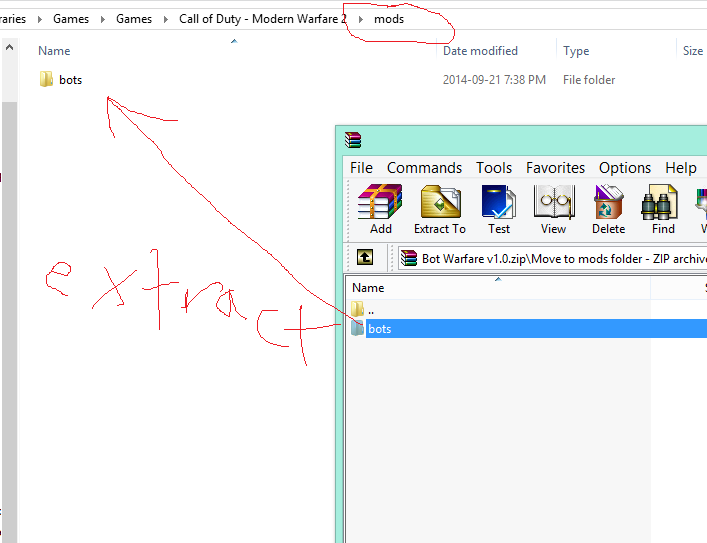 Now to confirm, the file structure should follow as '.mw2 game folder\mods\bots\z_svr_bots_.iwd'.

Congratulations! You installed it.
Now here is how to use the mod:
Open your MW2 Multiplayer game and go to private match. (note I am using the IWNetServer for the AlterIWnet client) Once there, open the console and type in 'fs_game mods/bots' and enter it.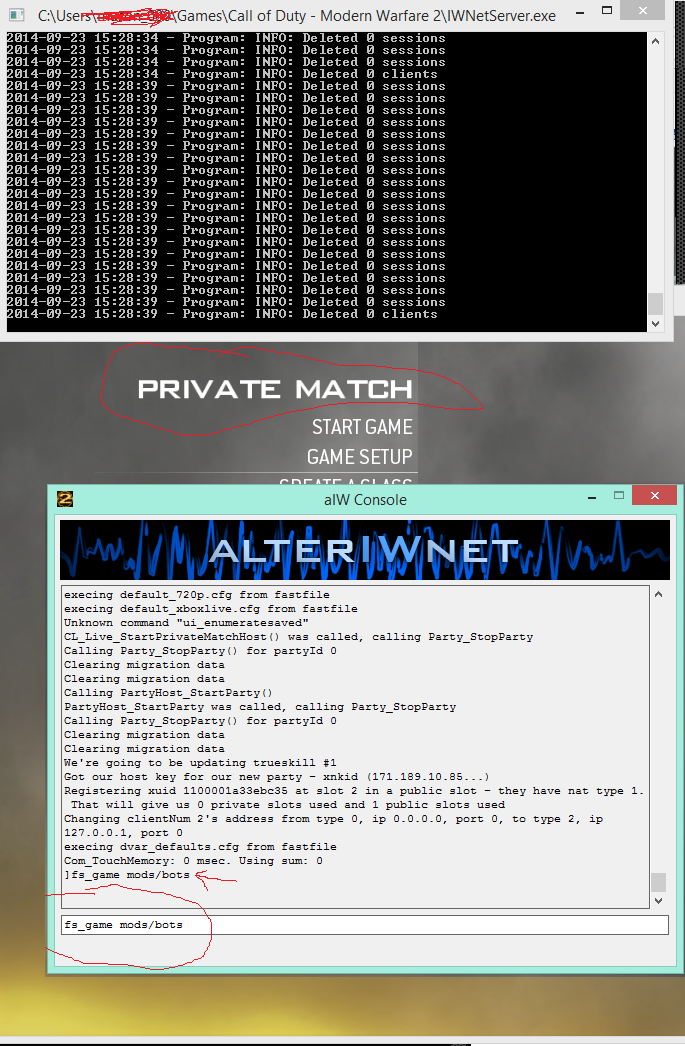 Finally start your game, spawn in and press your ActionSlot1 button (secondary inv), default '5' to open the menu, use the movement keys to navigate the menu, press jump to select options and press the menu button to close the menu. Enjoy!
Depending on if the your client can load mods from '.iwd\scripts\script.gsc::init()' or if the mod didn't load when you started your game. You may need to add one more extra file called (z_svr_loadM1.iwd). Simply move the 'z_svr_loadM1.iwd' file into the same place you put the 'z_svr_bots.iwd' file.

Reload the map and the mod should work! Enjoy!
Oh and make sure the file extensions of the files end in '.iwd'!