Congratulations! You just downloaded VRM 0.4, but you're wondering how to install it eh? Just follow this guide and you'll be playing in no time. This installation guide works for Windows 7 and ought to work for XP and Vista.
1) Step 1 is real easy, go to where you downloaded VRM and take a good look at the .zip.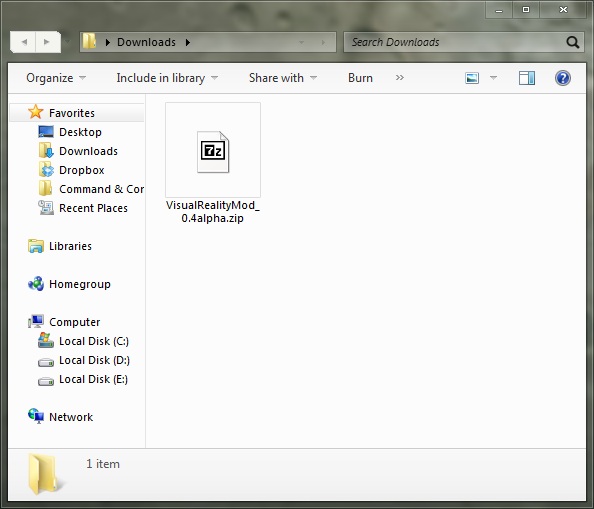 2) Open the .zip up in whichever program you use to open zips; winzip, winrar, 7zip (I'm using 7zip), whatever! Inside the .zip you will see the most important file, !VisualRealityMod.big.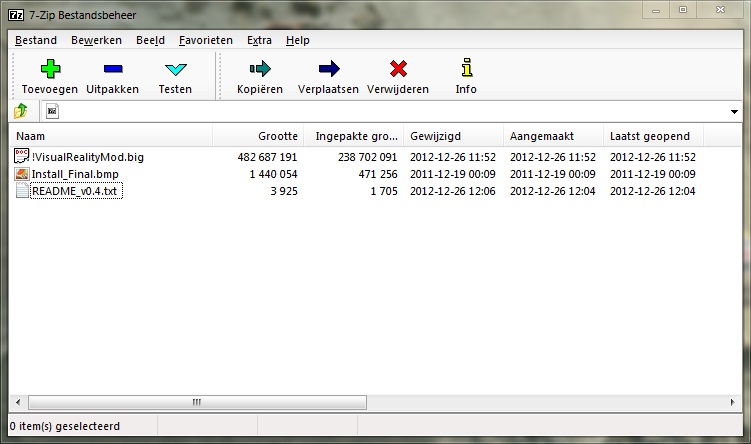 3) Now go to where you've installed Zero Hour. A normal install directory looks something like C:/Program Files/EA Games/Command & Conquer Generals Zero Hour. It should look at least something like this here(note: my install location is not the default one)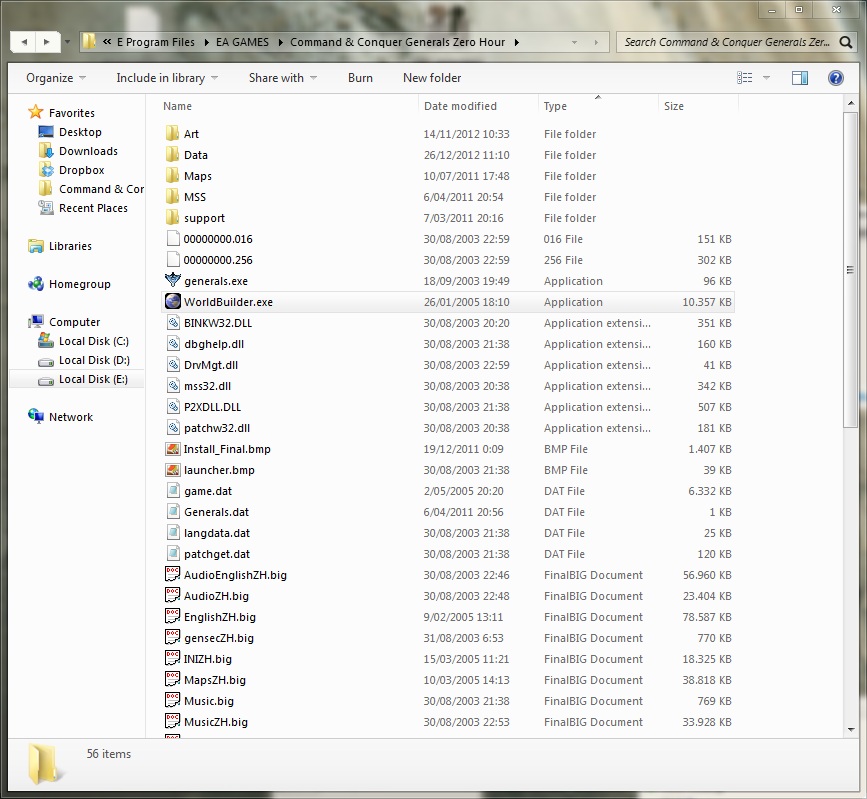 4) Alright, almost there! Finally, move the .big file from the .zip into your Zero Hour directory. Don't place it inside any of the sub folders like "Maps" or "Support" by accident! Don't open the .big itself, just move it from your unzipper to the Zero Hour directory. Once you're done, it should look something like the image below, see the new .big?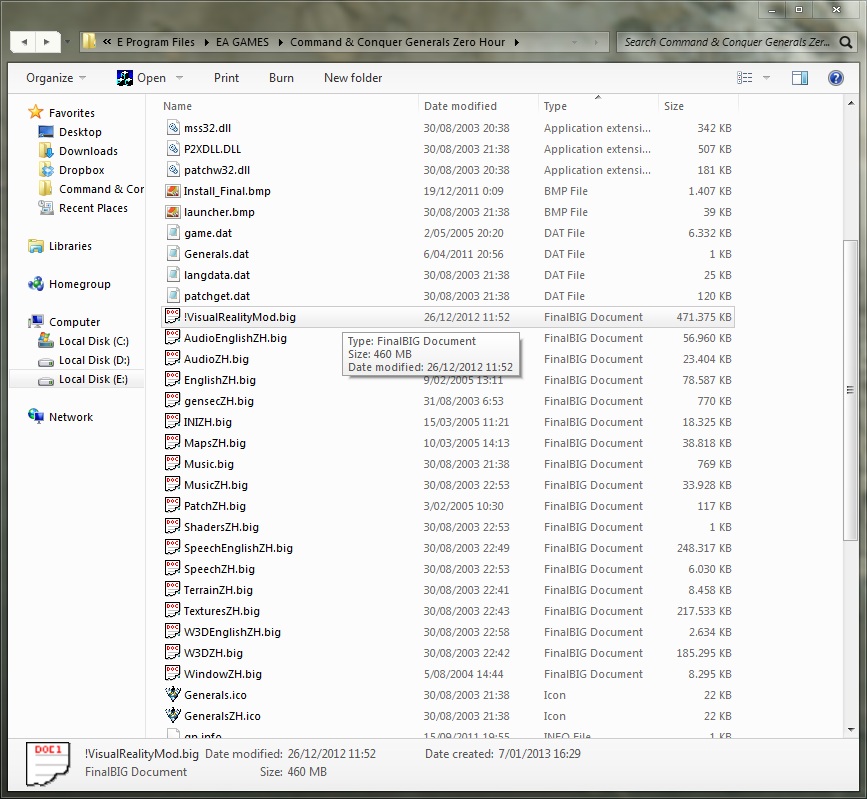 Now you're ready to play! I would suggest giving the README a glance, and maybe even the FAQ on the main page for VRM here at Moddb, it may help if you have trouble running the game. Have fun!