[page=Chapter 1: Modeling]
This tutorial is brought to you by the user Stormy from Game-Artist.Net, a community for and by game artists.
This set of tutorials is intended to help and guide people through the full process of creating a weapon and compiling it into the Half-Life 2 Source Engine. The tutorials are going to be released in chapters, each of which will focus on a specific area of the pipeline from modeling through texturing and compiling and finally compiling into Counter-Strike: Source.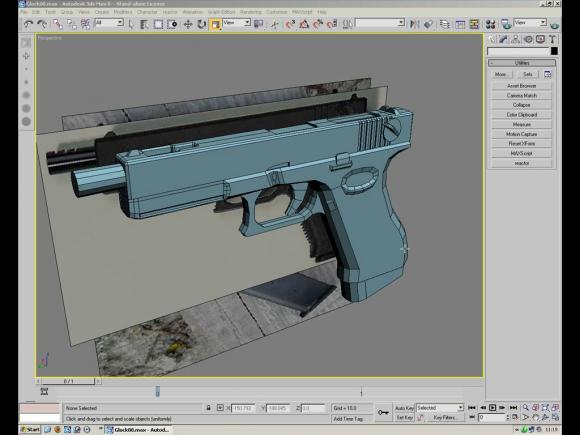 I know that not everyone will need to know every chapter but I very much hope there will be a chapter for everyone, if you know about modeling but not texturing there will be something for you and visa versa.
These are the first major video tutorials I have done so any feed back for the next chapter (texturing) will be good to help me produce better quality videos and in turn help the community better.
Good luck and I hope to be uploading the next chapter as soon as possible.
Download the first 6 videos and learn how to model a 3D glock weapon from scratch. Discussion about the video (i.e. techniques, issues, etc.) is encouraged! The second part of this tutorial which covers the skinning and texturing aspect can be found here.