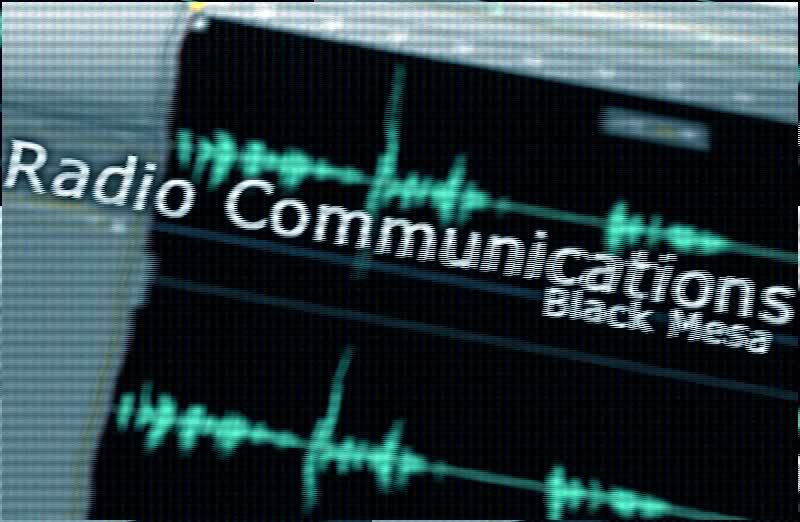 When I did these sounds for a Black Mesa community project, I decided to do a tutorial on it.
This tutorial contains how to use several effects to come up with a realistic radio sound.
And to also include distortions and blank-outs.
OK, I decided not to do a video tutorial as Camtasia isn't starting up! D:
Anyway, here it is:
First off, we are going to be doing this in Adobe Soundbooth CS4. I don't know if effects are similar in other softwares, but feel free to try it out.
Let's open Soundbooth.
Record your voice, and I will be saying:
"David, what's your status? Where are you? Remember, we're evacuating in 10 minutes. Try and meet me outside"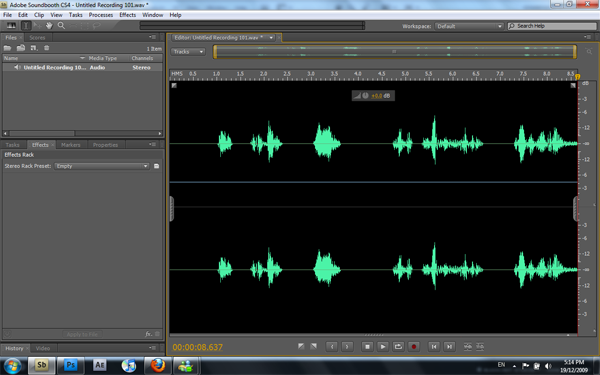 Now, these are the effects we are going to be using.
Click on the Stereo Rack Presets menu, and slide down to 'Telephone'
Apply that to the file.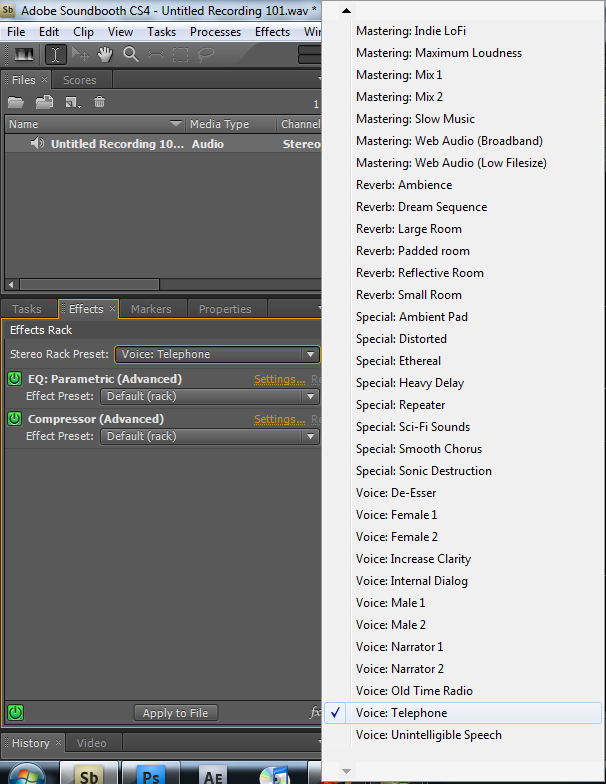 Then, go and slide down to find 'Old Time Radio'
Apply that.
Then find 'EQ: Classic V' - This is near the top.
On the Effect Preset window, select Walkie Talkie. Apply this.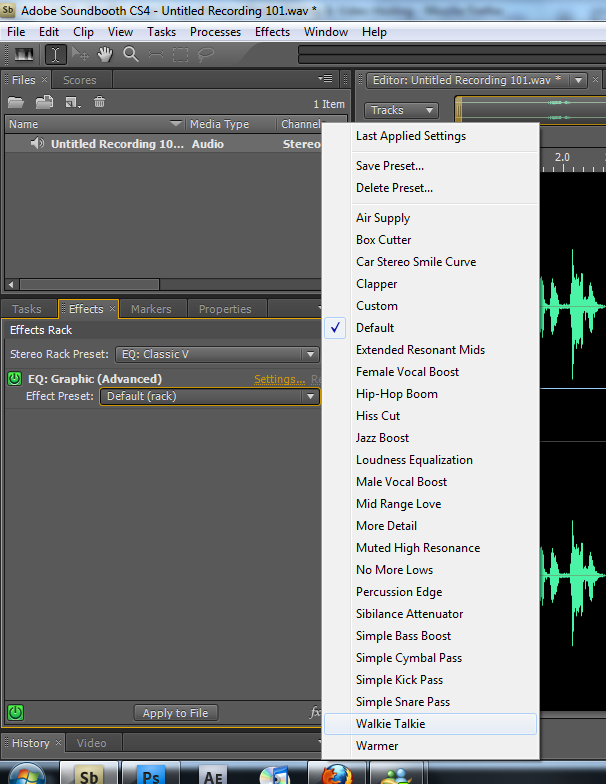 Then, at the top of the screen, click Effects, Analog Delay, and find 'Strange Place - Subtle'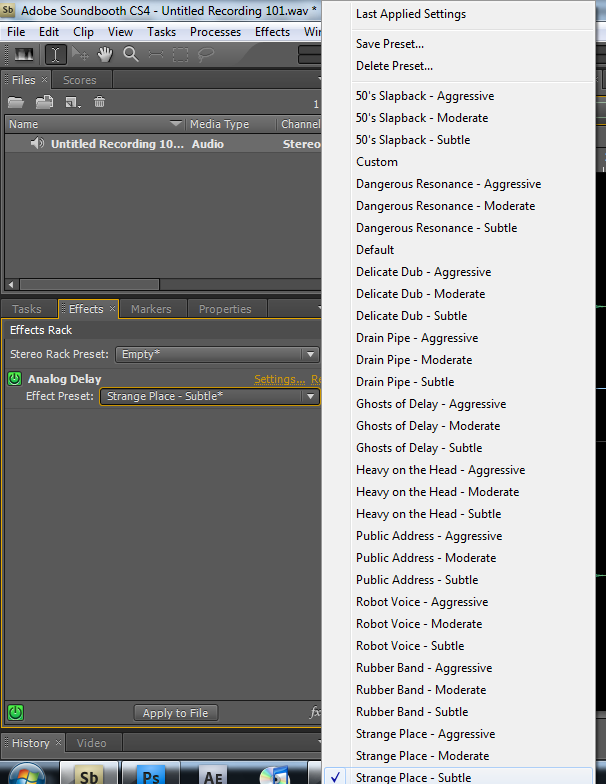 And on the settings panel, change the amount to 3%

Then apply this.
Go to the effects panel, and find Convolution Reverb.
Find 'Verge Of Control - Subtle' and in the settings panel, reduce the amount to 2%
Apply this.
Now, this is an optional step.
In the Stereo Rack Presets, find Dream Sequence, and apply this.
And there you have it.
For the Blankouts, you just need to select small individual parts of the track, and reduce the volume all the way.