The recent outpouring of support since our official announcement has been phenomenal! Thanks to our dedicated community, we've received coverage all across the Internet and our forums are already a bustling hub of activity. Naturally a lot of you have questions about the specifics of Chivalry. What's going to change? What's staying the same? Find the answers to your most burning questions in our first FAQ article (with pictures!). Visit our new developer blog for more larger pictures.

So will the game be a standalone, or do we need to buy another game?
It will indeed be standalone and no other game will be required to play Chivalry.

When I read the 'about page' on your website it seemed like there were less classes than there are in Age of Chivalry, is this true?
Whilst it seems there are fewer classes to select, don't be fooled by thinking there is less variety! Since we want to keep you on your toes, I won't reveal too much except to say in the case of the Archer for example, you will have the option to select virtually everything you want to take into battle with you. A large variety of primary and secondary weapons such as Longbows, Crossbows, Swords and Daggers will be at your disposal. You will be able to mix and match to your heart's desire, and this is the same for every other class too – each having unique weapons.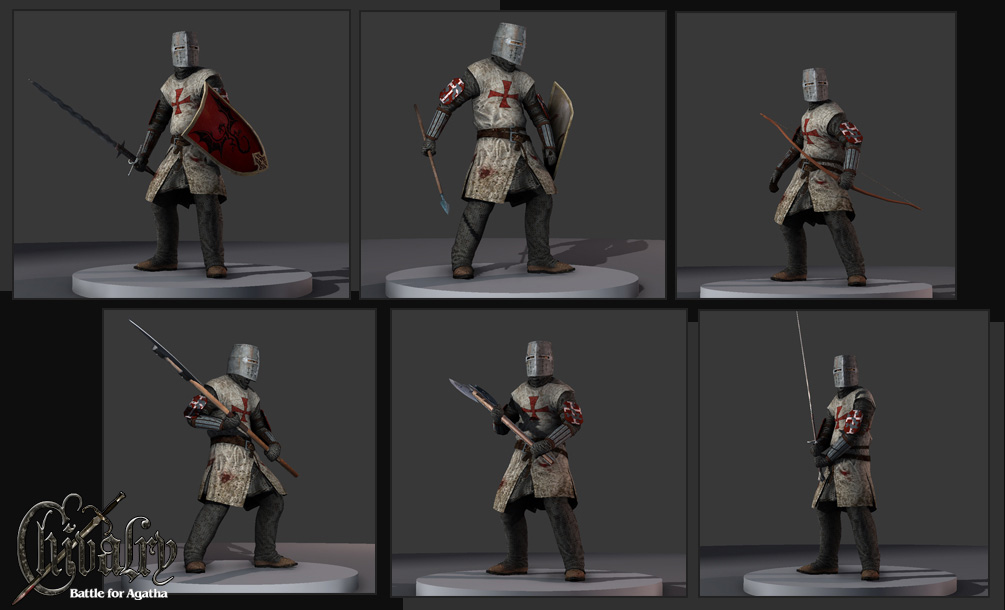 Custom Character Concepts
The "customize your layout" stuff sounds extremely awesome, but won't it be much harder to balance then classes?
We plan on having a mixed class layout system, one that is not entirely fixed nor freeform. Classes to be available in the game are Archer, Man at Arms, Vanguard, Knight and Support. The class you select will determine your physical attributes including speed and health and will also define what equipment options are available to you. Each class will have a multitude of primary and secondary weapon options to customize their layout without allowing them to stray too far from their primary classes role on the battlefield.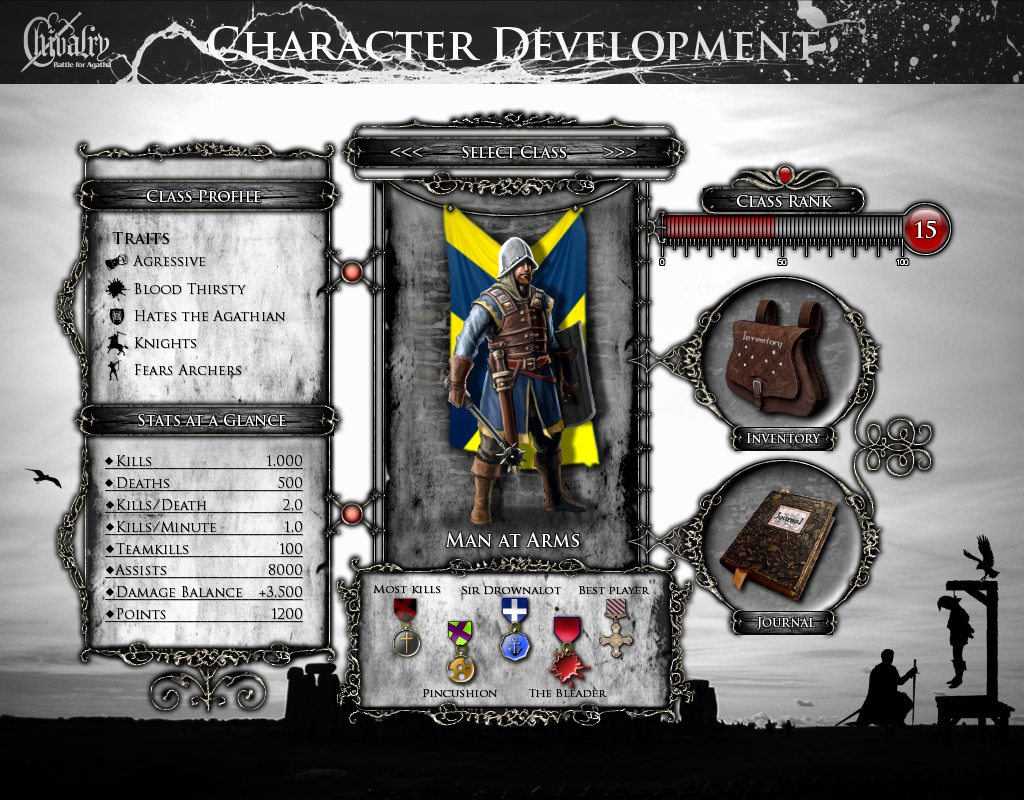 Character Development Concept
Unreal Engine 3 and melee: do you think the UE3 can handle very close combat better then Source? E.g. Sometimes in Source your extreme close hits "lagged"/"wobbled" into thin air, not hitting stuff.
Short answer, yes. We have also changed the way hit detection is done from Source which will result in much more accurate hit detection. In source we watched the weapons in slow motion and manually assigned intervals and angles for the traces to fire; in Chivalry we have the traces automatically firing the length and width of the weapon via code, eliminating all manual errors. Furthermore, in Source hit detection was based on first person animations. This time we will be basing it on third person animations so what you see is what is really happening. Of course lag will still be a factor, but we believe we have taken many big steps towards a much more reliable and precise hit detection system.
What are the plans for the siege machines which we had in Age of Chivalry?
Siege machines will be included in the game on a as-needed basis and as a result we are not ready to talk about all of them. But I can tell you that items such as catapults and ballista's will be able to be destroyed and repaired and thus will act as secondary objectives in all maps they are placed, expanding upon the variety and tactical options available to players in-game.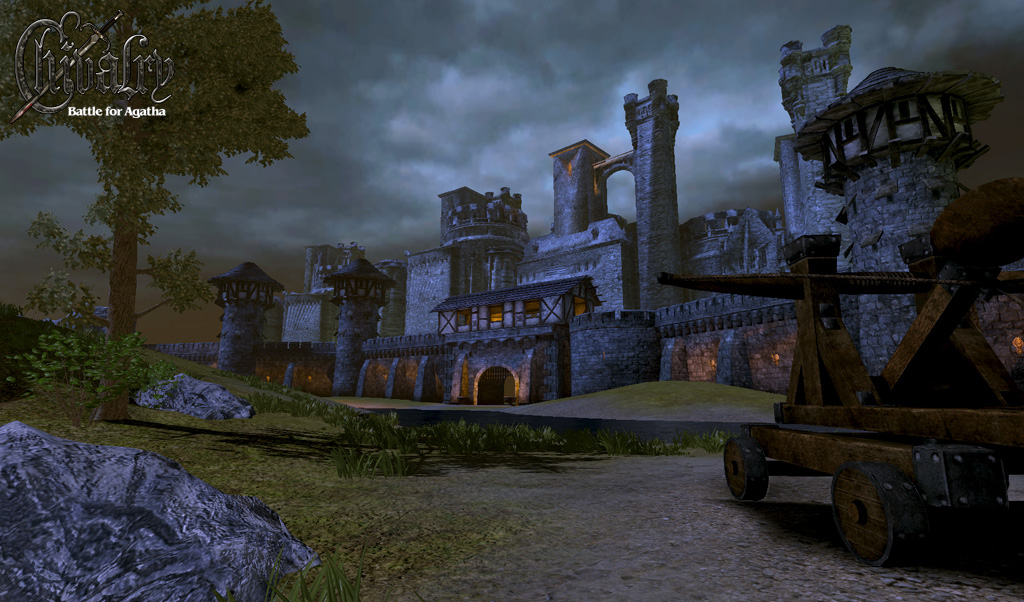 Somebody say SIEGE?
Will the environments include more destructible terrain?
Absolutely. Manipulating the environment to gain a strategic advantage will be possible in Chivalry in ways we could never have hoped for in AoC. Can't give away too many details about specific maps here, but players will be able to open new pathways to assault the enemy or shut down pathways for the opposing team. This will create additional secondary objectives and again increase the variety with which objectives can be completed/defended. Of course, you will also be able to activate traps and use other environmental hazards to your advantage to aid in the glorious dispatching of your opponents!
How big are the maps going to be?
The maps will be larger than the Source versions to accommodate the increased player cap. We will also make it a focus to remove the "cramped" feeling of some indoor environments from AoC.
Well, that's it for now. Have a questions of your own? Ask away on our forums or post a comment below.