Merry Christmas community. We here at NZ Portable team like to say we had a wunderbar year. We got coding, alot of new maps, models, weapons and a wonderful team. I like to say that this year we have done alot of good things. But, after 2 years of developing, hard working on the game for free. We finally made it. We went silver. We decided we try to release game at xmas, well here it is. Nazi Zombies Portable FIRST PUBLIC ALPHA RELEASE! Featuring EVERYTHING we have done this year.
---
Zombies, windows, weapons, maps and more. Plese remember that it's ALPHA release and still mostly work in progress, report any bugs, glitches and your comments on forum (in cased you don't know, it's nzportable.com) If you lrealy do like us, please donate. We need money to keep our webpage running. Download PC and/or PSP version in the downloads section.
---
Well, we haven't had updates for almost a month. That's because the whole team has been working almost 24/7 on this. We really wanted to get the game out for xmas.Some of you guys have noticed that we have some Xmas stuff in, like the new zombie skins and also a new awesome Xmas map (christmas_special.bsp, by Ju[s]tice)!Other stuff we've got in the game so far:-Cr*pload of weapons!-Perk machines-Round system-Working Barricade system-Power switches in some maps-Reviving-Melee-Grenades-And other stuff I can't get in my mind right now...The NZP team wishes you a very Merry Christmas and a happy New Year! (Wow, that was pretty cliché...)
---
While you are downloading the game, you can enjoy it watching this trailer

Videos & Audio - Nazi Zombies: Portable Game - Mod DB
Like? Well soon you have it on your hands :D
Zombies. Well we decided as we say do xmas zombies. Santas lil minions: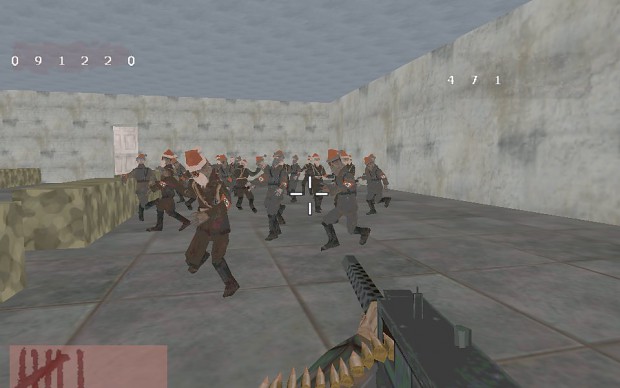 :D
And yes it is browning wich is in too ;)
Remeber 2 years ago? well i remeber. Compare our new santas with old zombies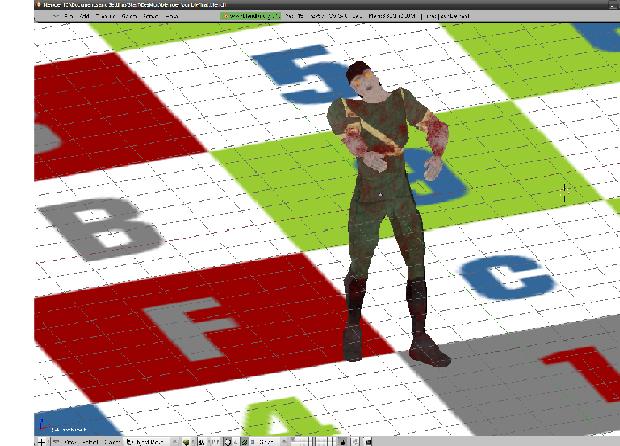 Big difference? Yes. Whole team have gained more experiement over thease years.
Well everyone. Have a nice new year and xmas. Enjoy the nzp and make sure to log in to our forums for support. Pc version have fun and workin coop mode btw ;)
Jukki, lead coder
And NZ Portable team
Ps got black ops for xmas gift :P

--------------------------------------EDIT------------------------------
BE SURE TO DOWNLOAD THE PATCH TO GET THE PSP VERSION TO WORK! (psp only)