The X-UNIVERSE Multi-Pack4
The next step...
Information
Its about time I released an update, times have been tough. I have been working lots of hours and not getting much time on the mod but I have tried my best to at least get something out. If you have been following the mod closely especially on the EGOSOFT website you may of tried some of the recent HUD mods I hope they are good, I haven't heard any complaints just requests for different colours. But anyway the selection I have is in this multi-pack.
I have also released the next update for the core mod to bring the mod more upto date. The X-UNIVERSE 3.0.0.0 has the old x: beyond the frontier sound effects in so you get a nice freshness to the game. Also I have reworked the menu and splash screens with better graphics compared to the previous version. Thats about all you can notice when you install it, however deeper into it are files from my x1: Past and Future mod to have a mess around with, with these files I can include new ships and effects via future addons when I get the time so that should be interesting.
Now continue reading for current developements, videos, downloads and screenshots...
---
Current Developments

Core Mods
-> v2.0.0.3 X-UNIVERSE 2
--> v3.0.0.0 X-UNIVERSE 3 the next step
Vital Updates/Hotfixes
----> v0.0.0.1 Mod Update 1
Addon mods
----> v0.0.0.4 Graphics addon
-------------> v0.0.0.5 Planet Improvement plugin
-------------> v0.0.0.1 Alternative Asteroid Texture Mod
----> v0.0.0.5 Smaller Map addon
----> v0.0.0.2 Music addon
----> v0.0.0.1 X2 Style Bullet Mod
----> v0.0.0.2 Transparent HUD Mod
----> v0.0.0.2 Red HUD Mod
----> v0.0.0.4 HUD Mod
----> v0.0.0.1 Reduced Space Particles

---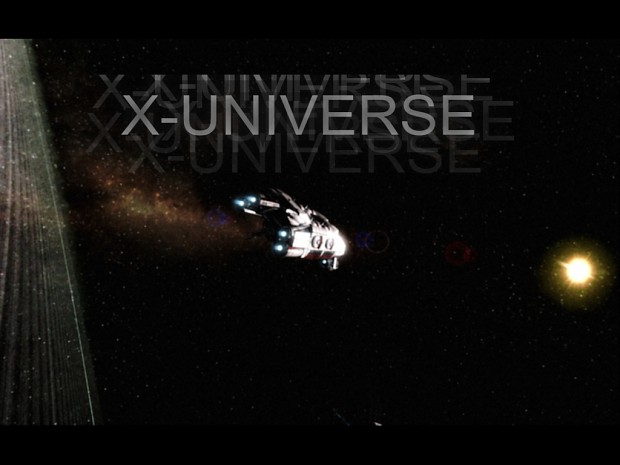 ---
---
---
Downloads

Complete version:
Multi Pack 4
Update version:
Multi Pack 2 to 4
Multi Pack 3 to 4
---
Credits
Thanks to...
.. ModDB for hosting, advertising, publicity.
.. EGOSOFT for a great game.
.. Supporters, thanks for getting me back into this.
.. Anon Loyalist for the music.