Now hold on there, Stranger. Before you get hyped for this, I must tell you some stuff:
1. Idk when this thing releases
2. Don't expect many articles about progress as I don't want to spoil stuff
3. Mod is not even 30% finished (It's like at 15% or 20%)


Features? I added some custom guns (adding more as I go) , changed the hud, changed crosshair.
There's only like 15 maps made (Gasmask Citizen 21 has 28 maps).
It's much better than Gasmask Citizen 21 so far, playtesters love it.
Picture of Ice axe and Bat: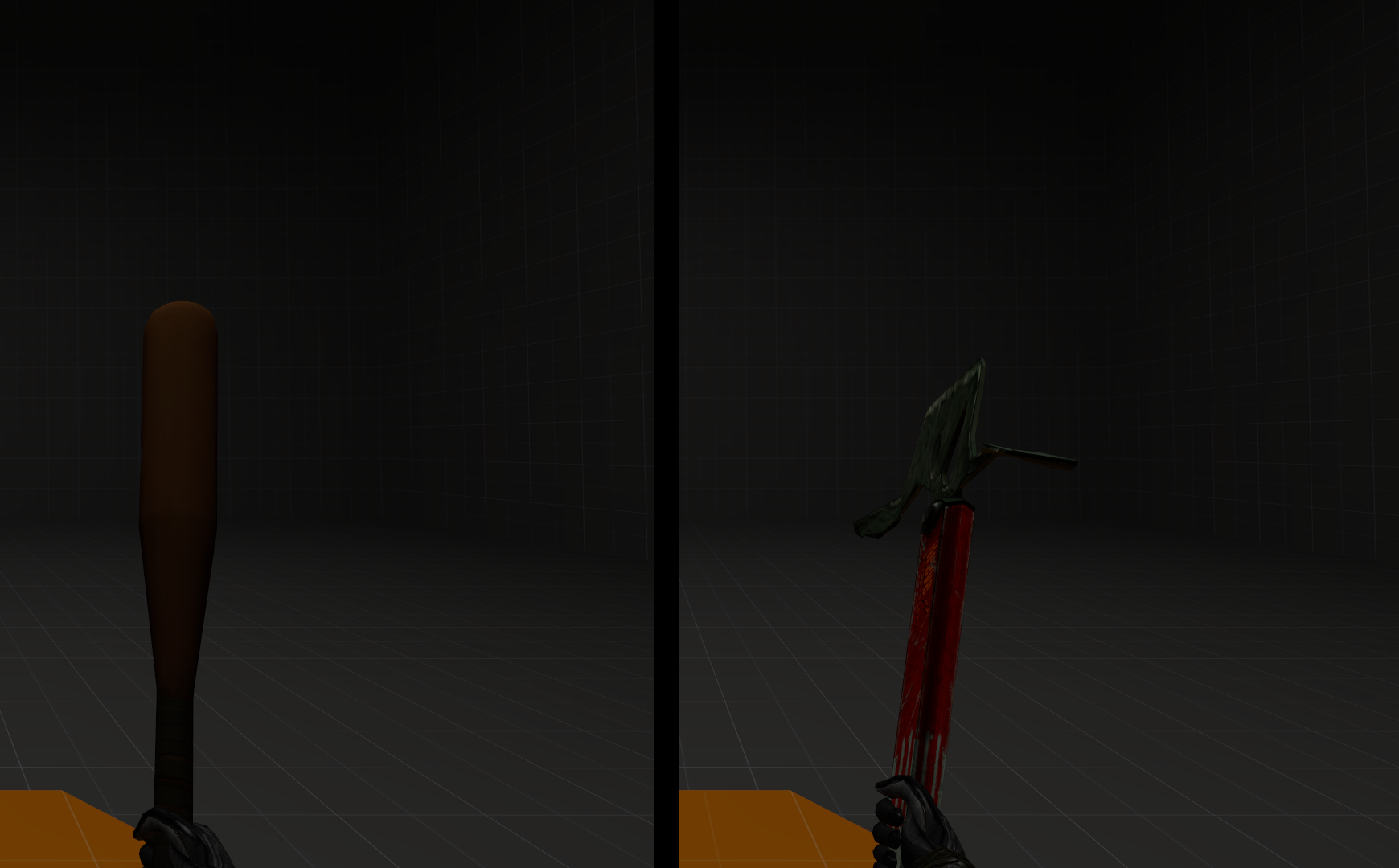 Idk what to write about so here's some funny men: