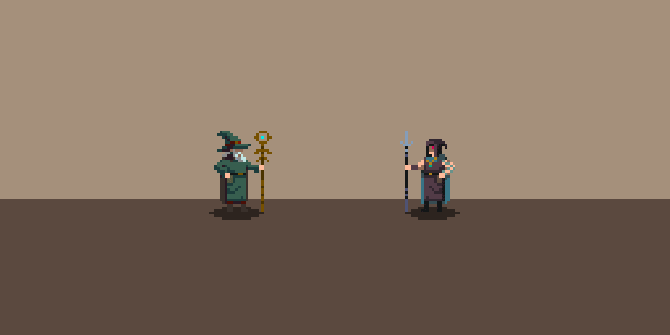 Fire+Necro = Necrosis
Hey Wizards & Sorceresses!
Here I come with the finished challenge and a bag full of brand new spells! I'm so proud I've been able to finish all the 45 spells right on schedule with a homogeneous quality in such a short amount of time. You can check out part I here and part II here. I just left behind a couple of area enchantments (Blizzard and Miasma), and all the particle FX are waiting for Luca's code, but the main corpus is done. It was such a great exercise, and I will do it more often: to give deadline to your dev time really help to optimize efforts and results.
In Wizards of Unica the player can cast new spells making combos with main powers. Because of this I wanted every spell to be visually the clear result of the powers you deployed. To make this possible I used color scheme. Since the beginning me and Luca agreed to use less graphic interface feedback possible, so colors left the merely aesthetical side to become a game design element, as a mark of a Spirit, a level, and a power.
The use of unique color has a mark means that after you played the Demon Rift, fulfilled with magenta red, every time you will meet that color again you will know that's related to Belphagor and his power of Summon. If an enemy has that color on her that means she's a demon, with all that unique characteristic of that race. That's the same with fluorescent green for for undead and Necromancy, light red for Fire, pale gold with Holy, etc.
I extended this mark on spells too: so if you will use Ice+Necro to obtain a Wither spell, Exekiel will charge fluo green mixed with ice blue particles, and those colors will result in the magical effect too as you can see here after.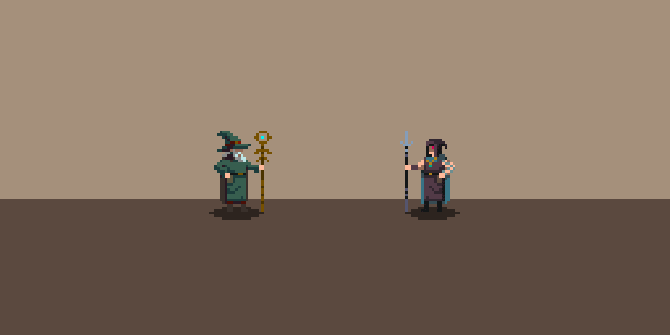 Ice + Necro = Wither
But the most interesting challenge in spells' animation has been to decline the same power into the mix with all the others, keeping its main trait and blend it with the other. Luca designed every Spirit's power with a specific game play direction, and I wanted to stick to it with the visuals. Guard/Hurt (the first power you obtain in the game) is a reliable way to deliver and soak damage; Ice is the main crowd control option; Fire delivers damage over time, ideal against weak and slow enemies. I wanted visual to convey the main trait of a power in every declination with all the other powers. I can show you how using in example the Guard power.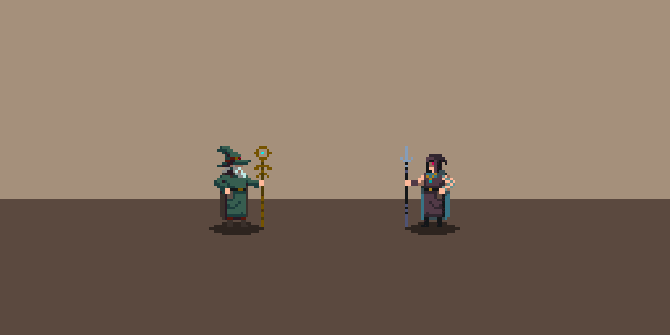 Guard+Wind= Repel
In Wizards of Unica, Guard is the first power you get, along with Hurt. Guard allow you to soak damage, so in every spells which involve it there will be a defensive theme. Guard color is turquoise. What happen if you mix it with Wind, the main build enhancer, which increase direct effect of all other builds? Above you see the resulting Repel, a mix of Guard+ Wind: enemies that hurt you get push back by a wind burst.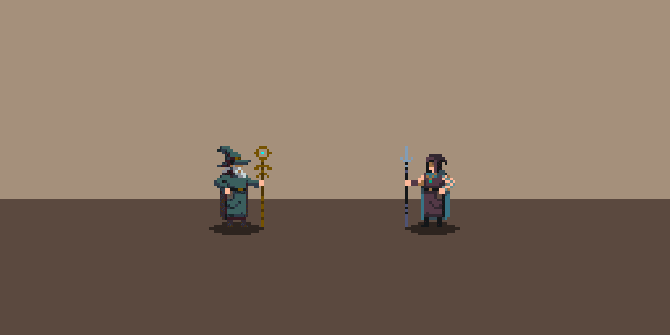 Guard+Illusion=Reflex
Mixing Guard (defense) with Illusion (main game breaker, subvert other builds effects) you get Reflex: a tribute to FFVII, this will send back to enemy the spells casted against you. The Illusion violet is mixed here with the turquoise.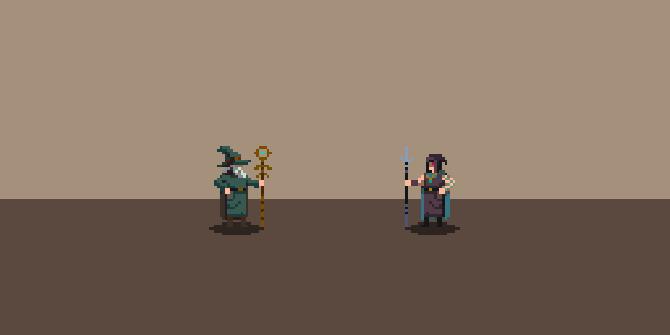 Guard+Holy= Evil Protection

If you make a combo with Guard+Holy (main way to remove damage) you get Evil Protection, obtaining a barrier useful against undead and demons, which will fled in panic if they attack you in close combat.


I hope you enjoyed this challenge as I did! Next one will be the creation of hundreds of sound fx for the entire game. Can't wait to start!
Thanks for your passion and support, and remember that you can give us the boost offering us a coffee with a donation!
Daniele Lynx Lasalandra
tweet @TheBlindLynx