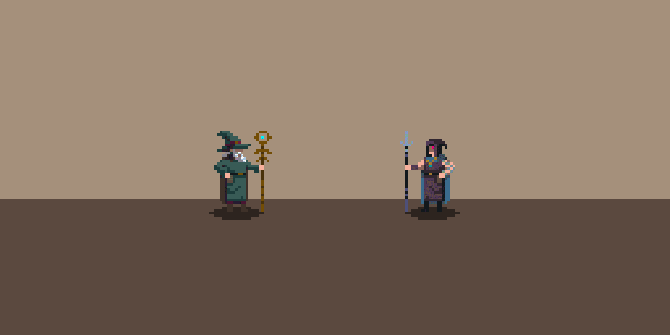 Hello Wizards & Sorceresses,
can't belive I'm right on schedule with all these new spells!
As explained in my last post I gave myself two weeks to finish all the 45 new magic' animation, and after these 7 days week I'm in the middle of this challenge, with some juicy stuff! I still have to face all the area effect, and I'm analyzing all the greatest RPG and their own solutions, but so far things are sweet. I made my study for the spells shown here too, and if you are a fan of Final Fantasy VII, Suikoden, Breath of Fire, Chrono Trigger you will sure notice tribute to names and graphics.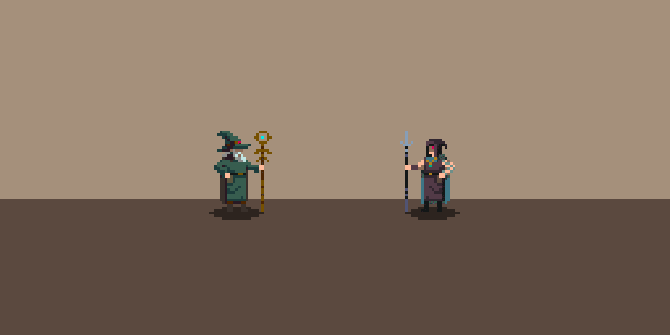 As my first professional approach to pixel art, I must never underestimate the media itself. So I started to watch tutorials. I refused to do it when since the begin, 2 years ago, because I really wanted to break free with my own instinct and taste, but now that Wizards of Unica has a clear style I have no fear to get too much influenced by others.
There are some people out there who are making an extraordinary job on pixel art tutorials with so much devotion. I own so much to @saint11 and his masterful gif of tips and tricks, and to @AdamKlingPixel with his clear tutorial about Duelyst animations.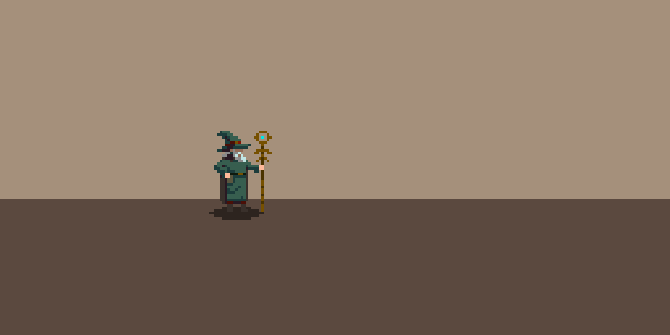 Something I've been very lucky with my experience so far has been the limits I had. I explained in-depth the strict rules I gave my self approaching Wizards of Unica, with just 2 or 3 frames per animation. And because simple is better, even now that I decided to encrease frames in spells animation, I wanted to keep things plan.
So all the elements of my spells could be recap in 4 groups:
foreground
particle FX
background
color matte flash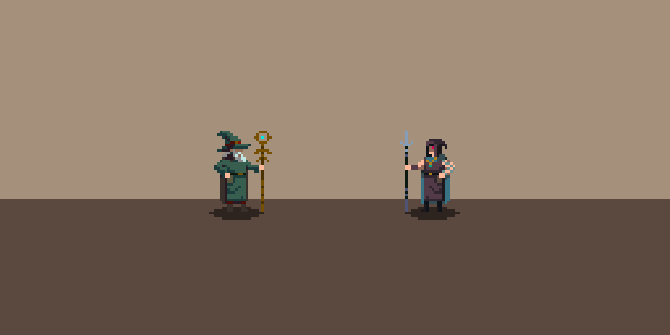 Along with a challenging amount of time, a strict division like this can help creative people to keep always the core of the animation, without wasting precious time in over engineering, struggling with vanishing variables or refining layers and layers of a spells the player will just perceive as "a pink flash".
As you notice I also wanted to keep the pixel art as legit as possible to convey the solidity of magic, and particles FX coded by Luca will follow this rule too. But nowadays the pixel is free of technical limitations, and effects can grant a powerful impact on low-fi graphics. So I wanted to allow myself an unlegit element: the vertical semitransparent cylinder with his mellow transition at the top made with a soft eraser.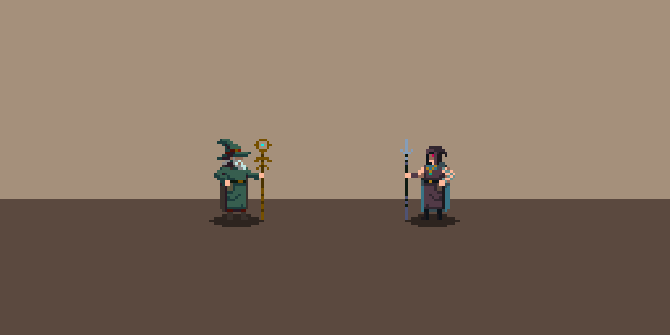 Well, also the color matte flash is an effect, but that's totally legit. I find out the use of this technique long time ago, in Batman The Animated Serie. In a fight against Two Face, Batman hits Dent with a punch, and to transmit to the public the sense of dazzling hurt, a single white-pink frame cut the scene. I was 8 years old, but I knew that knowledge would have been useful one day, and here we go, with my color matte flash smashed on your monitors!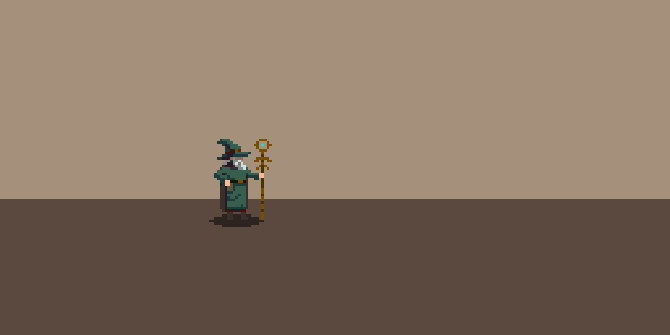 Thank you so much for all your support and passion,
and if you want to give us the boost to keep up our work you can offer us a coffee, making a donation.
Daniele Lynx Lasalandra
tweet @TheBlindLynx