With Constellation Distantia we went for low poly design for various reasons. Fellow game devs might find this useful and gamers interesting, so here's the breakdown of the reasons.
---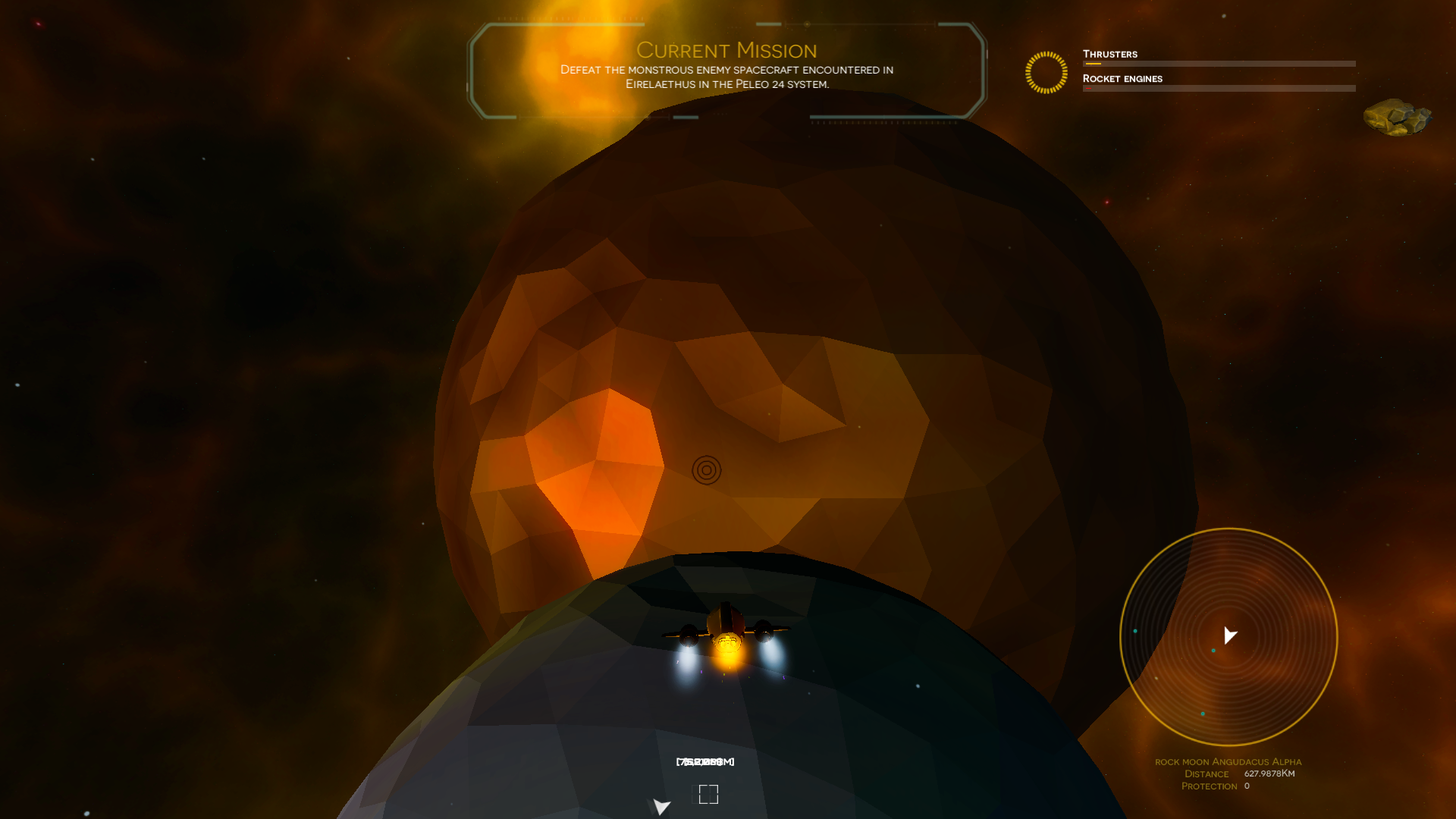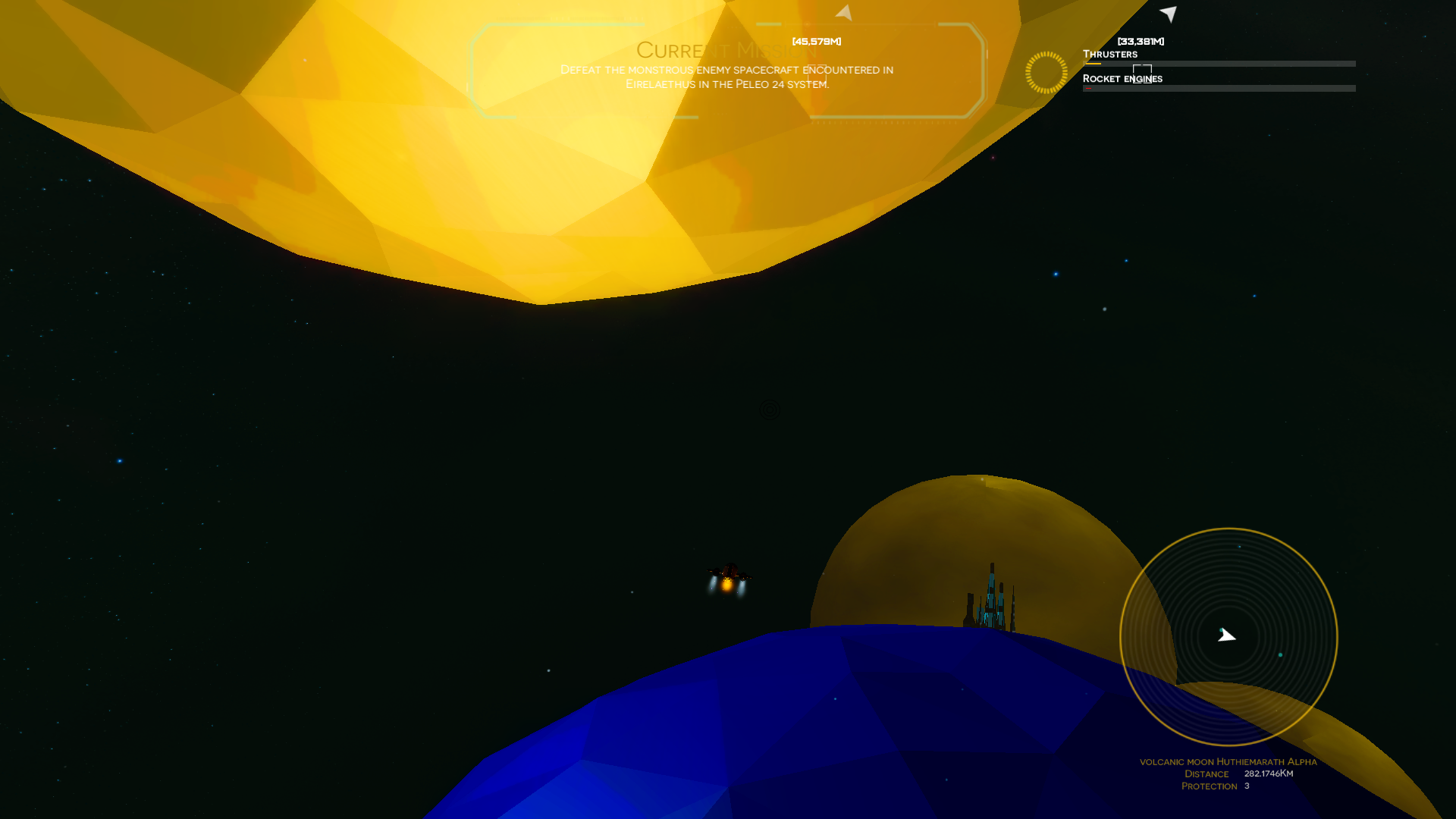 ---
Technical aspects
Constellation Distantia is actually quite a rare specimen amongst the various space games. While the planetary scales are clearly tuned towards entertaining gameplay instead of realism, the planets and moons are still massive in terms of gaming.
Players can fly freely inside the systems, and crash, shoot, mine and nuke the planets and moons and the things on their surface. There is also a gravity effect on planetoids with a slingshot possibility.
Players can nuke a complete planetary crust away. (We really explode the whole planet/moon mesh away exposing the planet core).
The moons and asteroids are moving on their individual orbits and speeds around the center planets.
We are using absolutely minimal LOD-ing to achieve unique, clear and crisp gameplay when flying around in a planetary system.
All this above means that they are pretty hard on CPU / GPU. By going with low poly design it's all achievable with moderate RAM consumption and regular gaming hardware.
---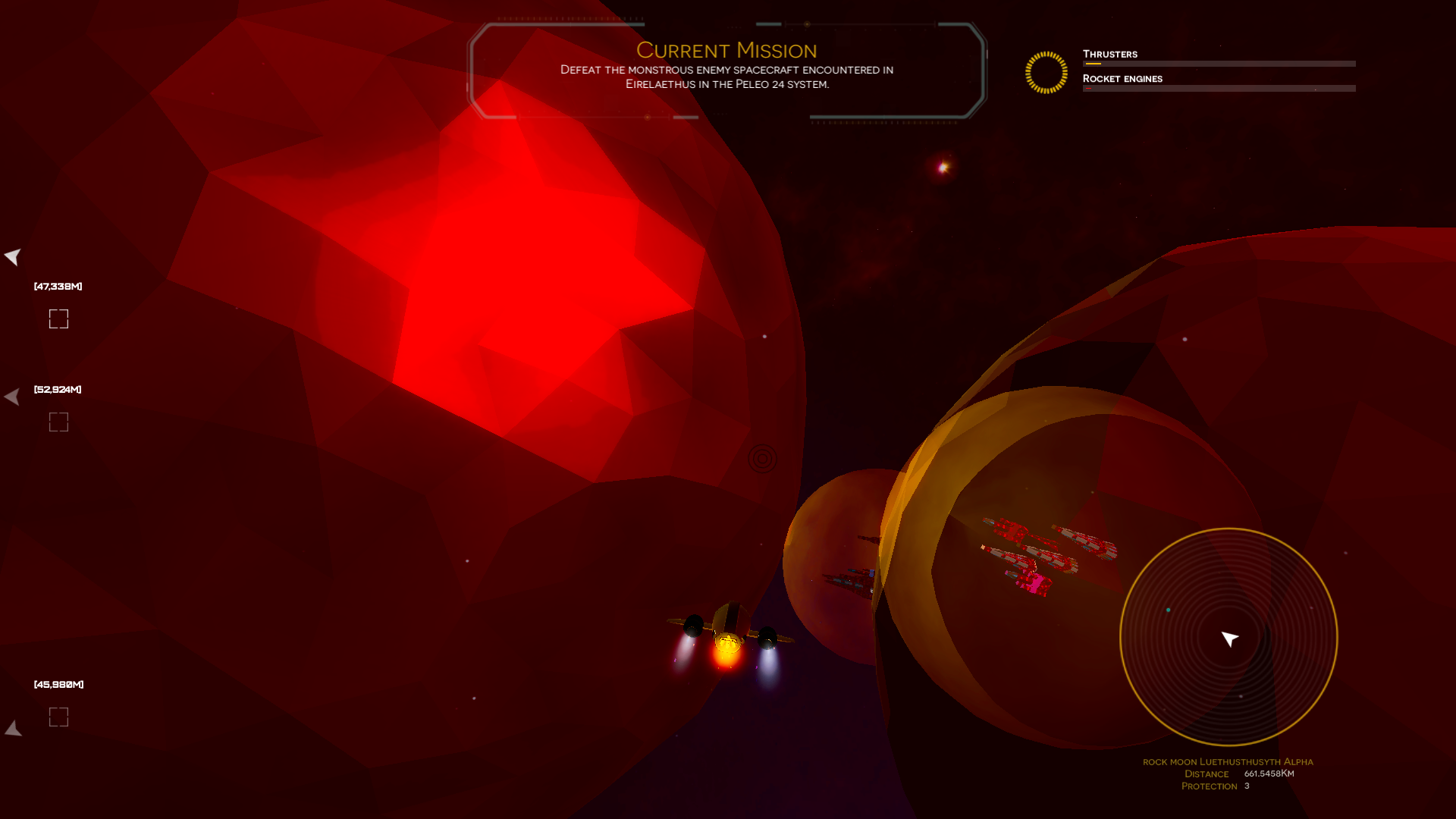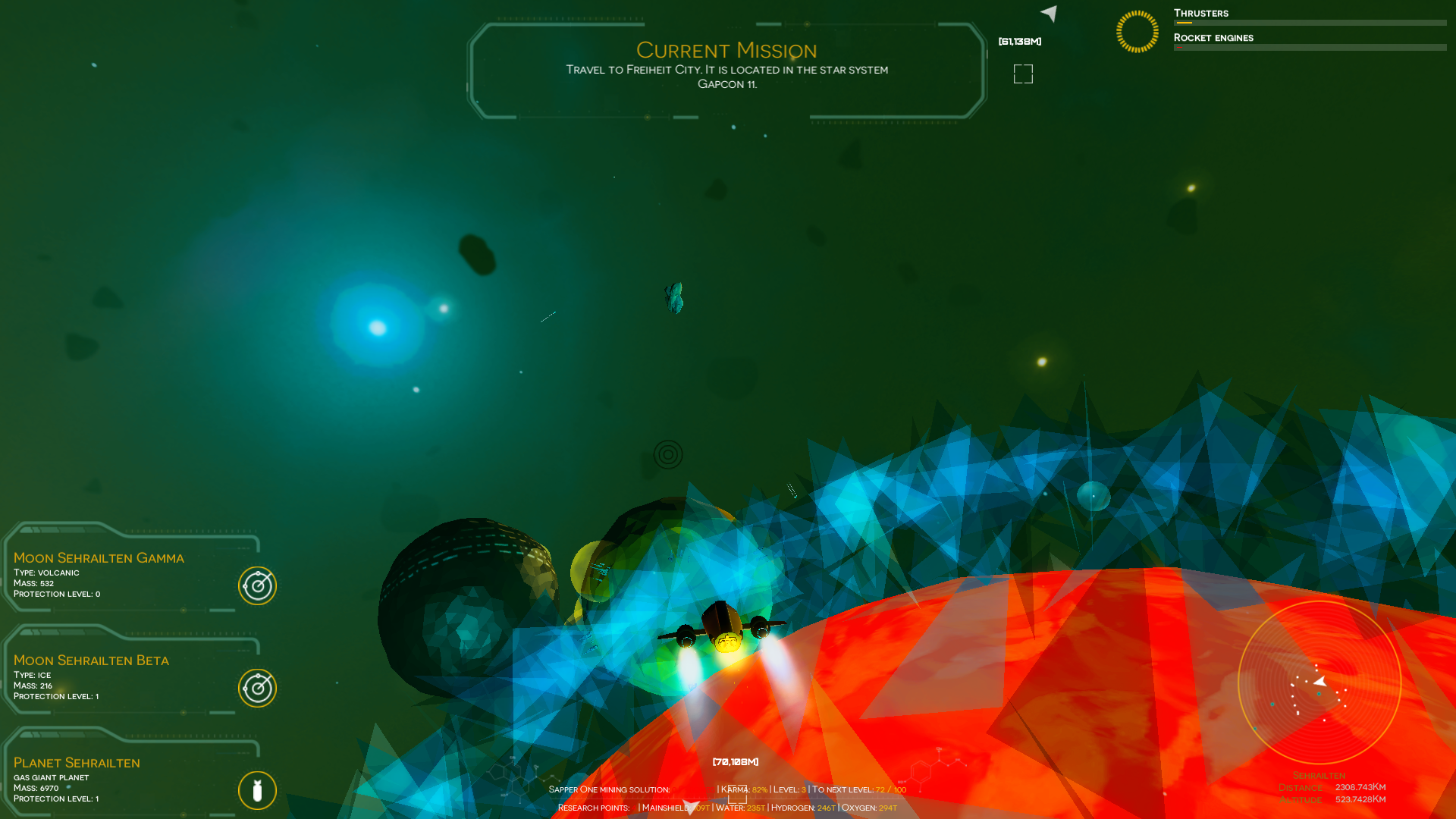 ---
Design aspects
While low poly design is definitely not easy, for a small team like us it still is more achievable compared to photorealism. We simply want to avoid comparisons to mega-class competitors like Star Citizen and alike.
Space is hard design-wise. In real space everything looks pretty much the same all the time. With low poly approach we have sort of permission to use more shapes and colours than in a real life simulation approach.
We want to separate ourselves, we want to look as unique as possible. With low poly design this is definitely easier to achieve.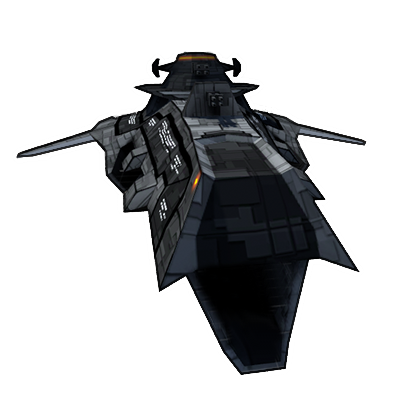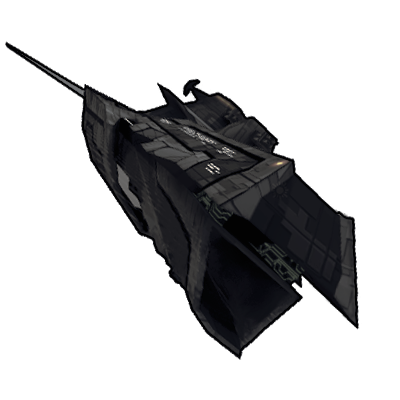 So there you go. For us going with low poly design is a no brainer. It looks awesome, while enabling us to do things other design approaches could not.
---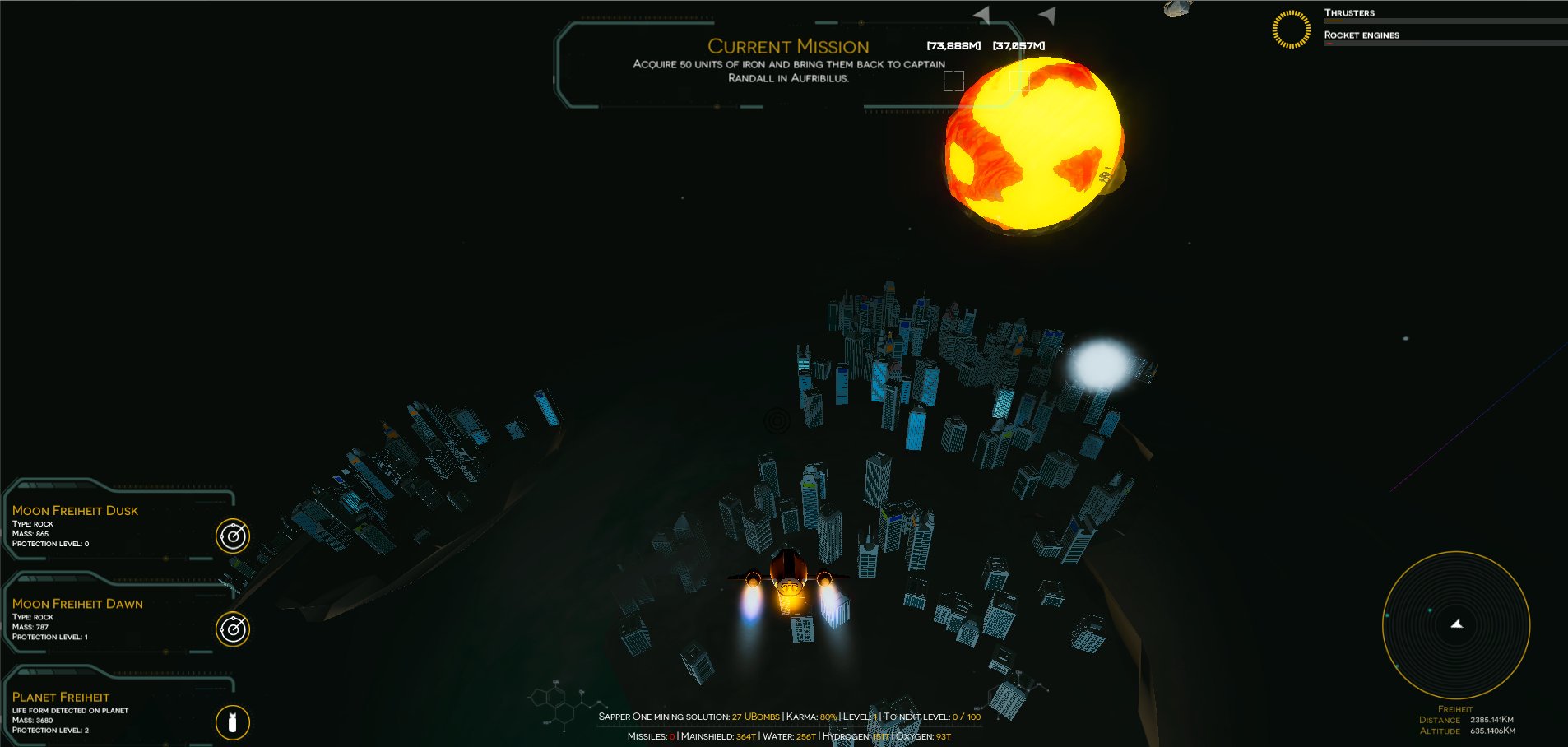 Follow us on Twitter for more images and videos.
Constellation Distantia will be released on Steam for PC and VR in February 2017.