Hi all;
It's been more than 2 and a half years since the last update. I know I left here alone and dead, but I was working on different things which I think you'll find exciting.
I'm very glad that many people played White Night, made countless Let's Plays with hundreds of thousands of watches, gave numerous feedback and support.It's time for good news:
White Night is Published as a Book!
I wrote White Night's story as I progressed making the game, and in the end it became more than I imagined. I was aware that things were too abstract at some points, but still, the story made sense and was immersive. I decided I'd give it a shot, turning it into a book as I had been writing stories for too long and some of them were already published in local magazines many times.
I tuned down the symbolism, removed puzzle sequences, added some never-seen-before scenes (like the encounter of Dr. Patrick, Sofia, and infamous childhood of David); and while writing, David gained himself a character that surprised me.
And here it is. Yes, I'm Tansel Altınel: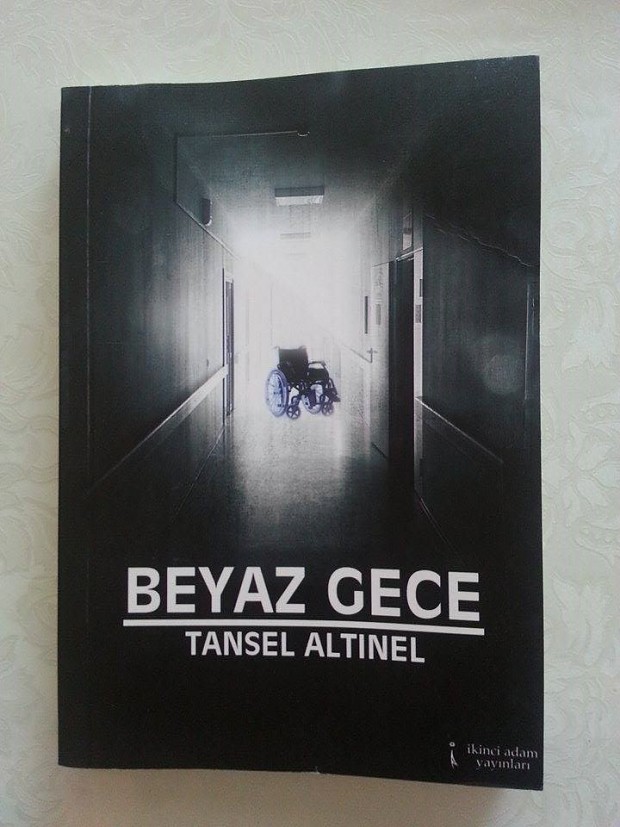 Unfortunately printed book is Turkish only and there is no real plan for English version. I'm hoping for an e-book version in the near future featuring both languages.
New Game: Paralycid
More exciting news is, I've been working on a new game, called Paralycid. With the experience from White Night and feedback from you, a better game with better storytelling is on the way. I'm now working with a team, Team From Beyond.
Paralycid is a story oriented horror/puzzle game we, as Team From Beyond, are making. It's been nearly a year since we started, and nearly half a year building things around, we are finally able to show something public.
You can follow it here and expect a demo soon.
Regards, Tansel.