First things' first, map-wise, we now have a new mapper! Everyone say hello to Ju[s]tice, and his new awesome map "After Life- They've died once, will they die twice?"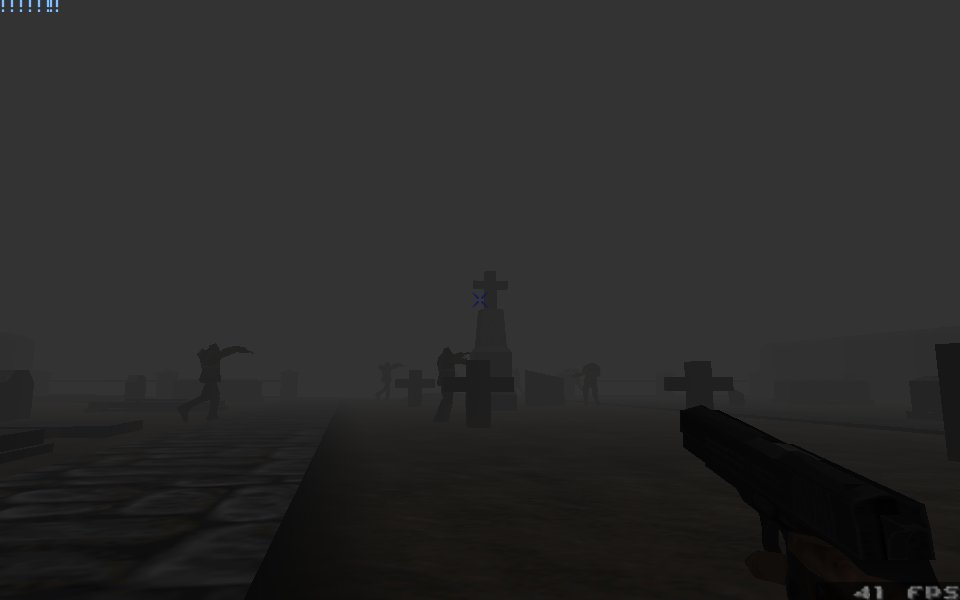 Doesn't that just look awesome?
Now, onto AI, well, with the zombie AI, we have tried to code some better navigation, but it currently is a heavy work in progress, here is a little pic of behind the scenes of the waypoint system we hope to use! ;)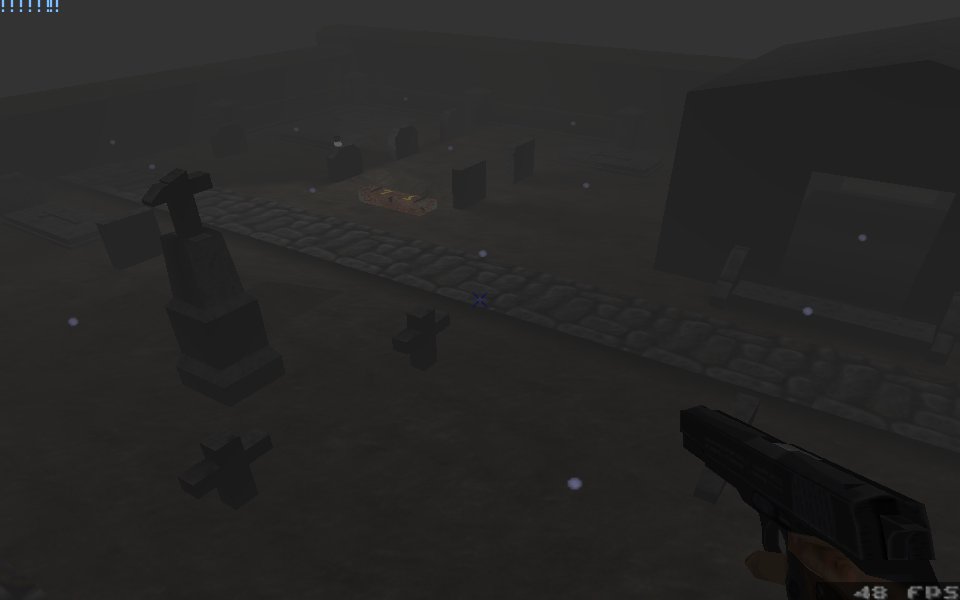 See all those blue little points? well those are waypoints, used to help the undead navigate the maps and know where you are ;)
Another thing we have done is fixed up the crawler models, and made them work a little better ;)
here is a picture for your troubles :P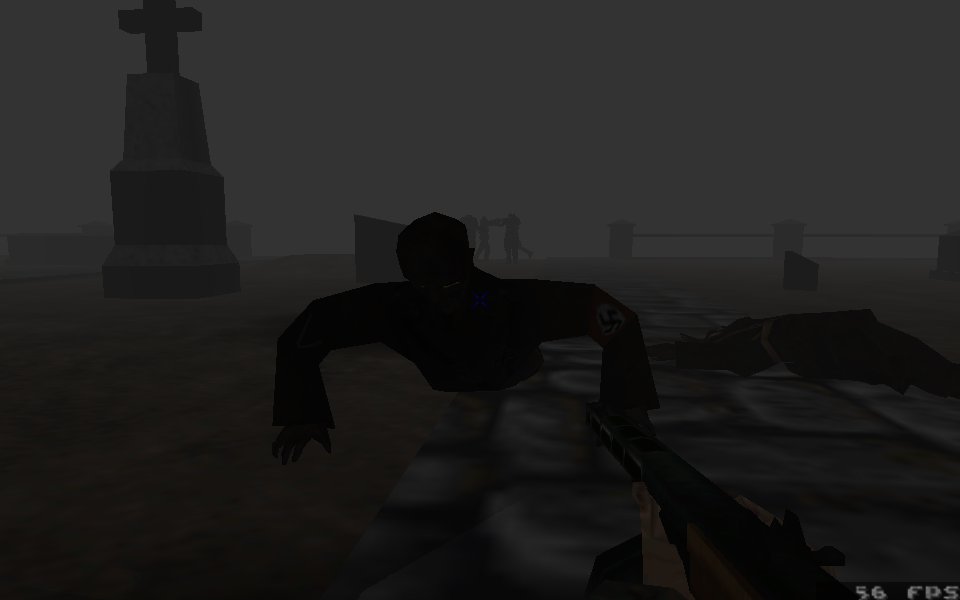 and yes, you are crouched :3
Also, I wanted to explain why the zombies are headless, but I'll save that for later ;)
Onto weapons!
In our last update, we showed you some new weapons that we added into Nazi Zombies: Portable, those of which include the PPSH, the Thompson, and the Saw'n-off shotgun! Well, now we have them in the mystery box! :D ... but not only that!, we have also added some of the previously working weapons into the mystery! here are some pics of some of the new weapons we added ;)
NOTE: THESE ARE IN NO WAY ALL THE GUNS CURRENTLY N THE MYSTERY BOX :P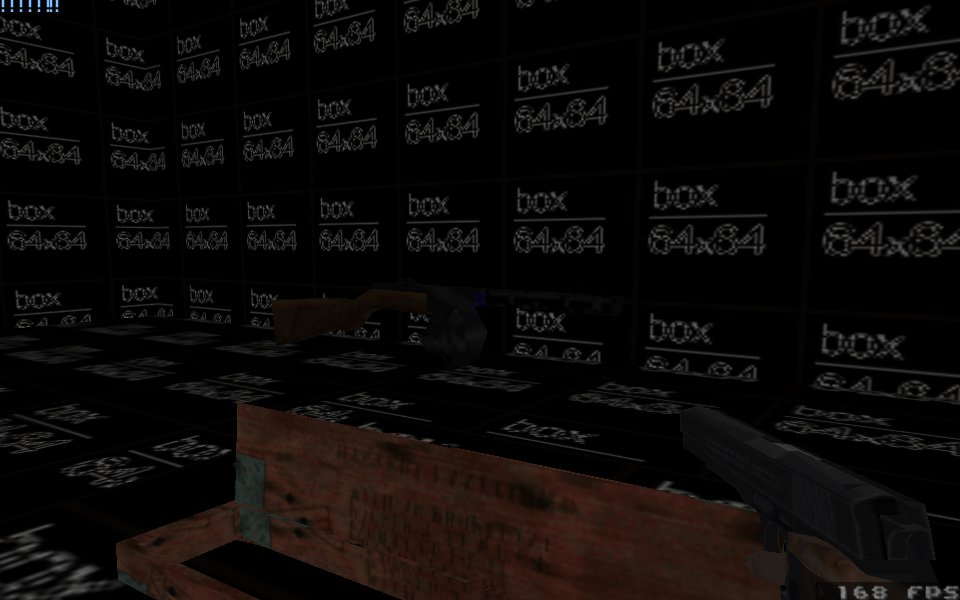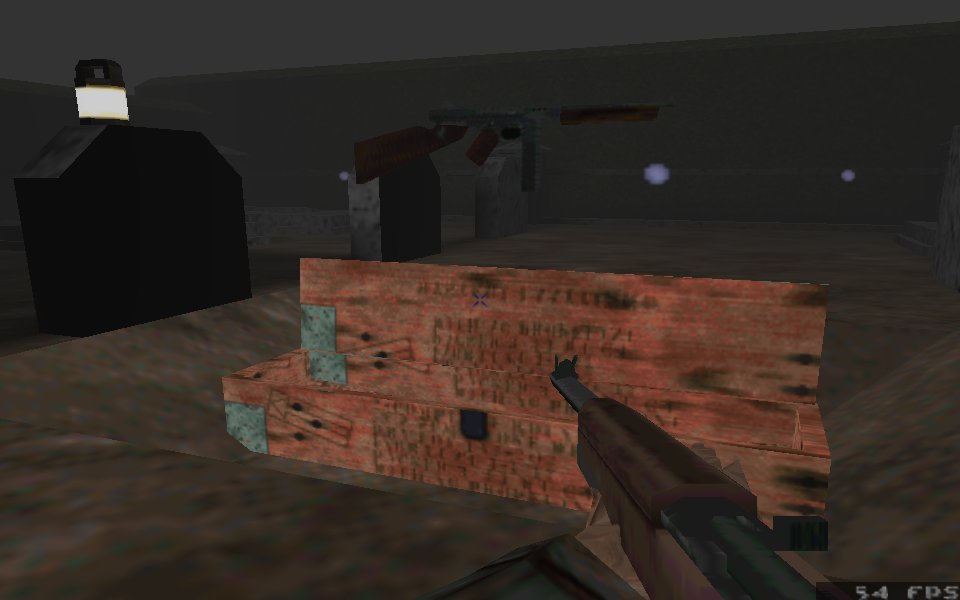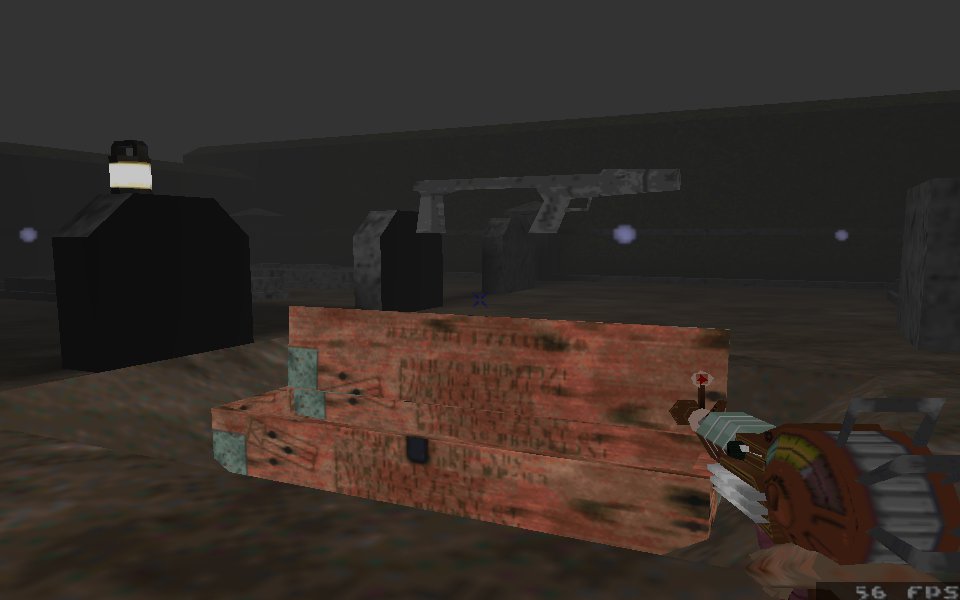 Also on the weapons side of things, although most people that have played Nazi Zombies will now hate us for this, you now have a 2 weapon system!, that's right!, you can now only hold a maximum of 2 main weapons, along with your knife and...
Grenades! we now have quick grenades that you can use on command! ;)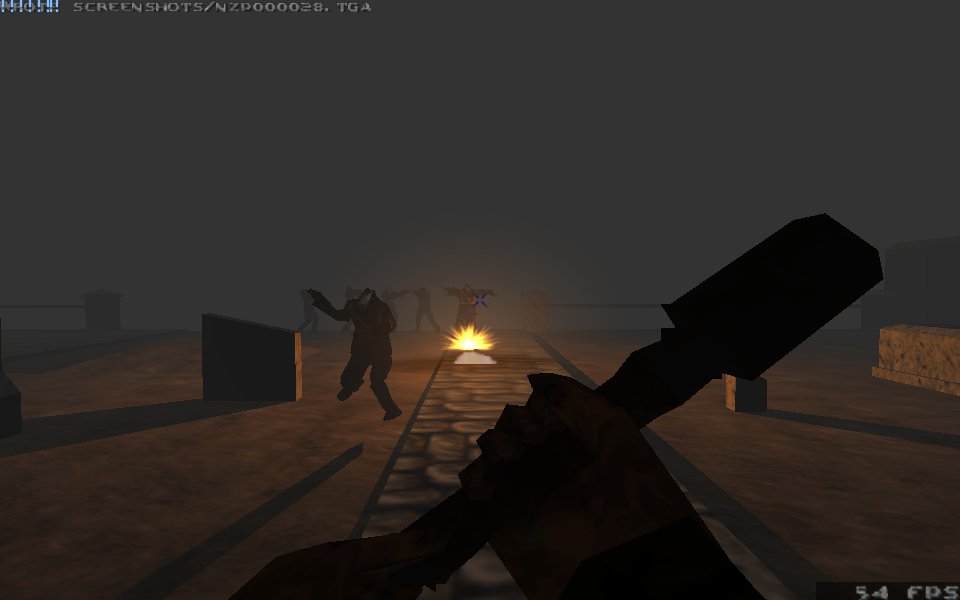 P.S. They actually sometimes make crawlers! :D
Finally, onto *BUM* *BUM* *BUM* entities! :D We have added some new models in game, of which only a handful work :P we have all 4 perk a' cola models in game, and the magical radio! :) (that is somehow floating :P )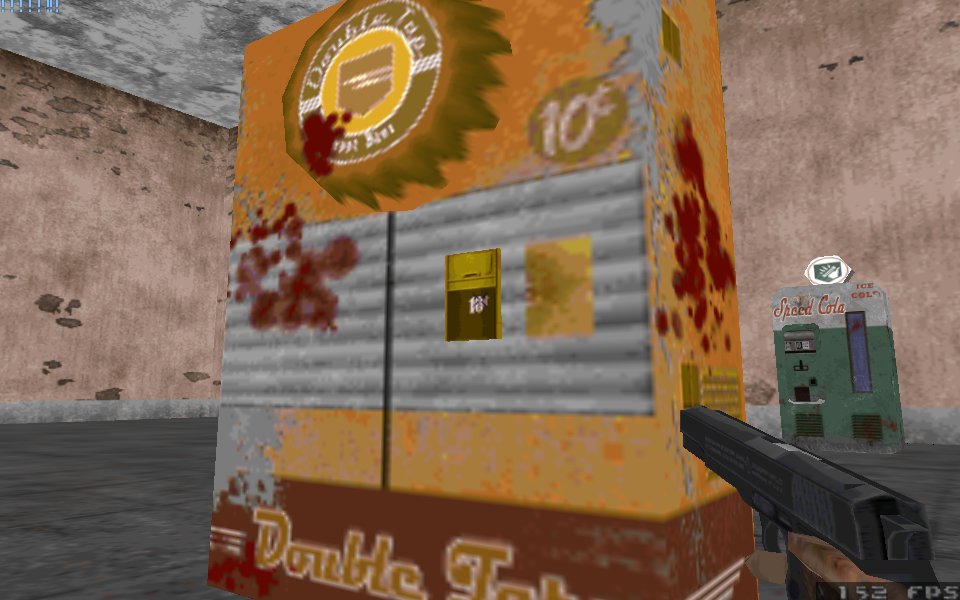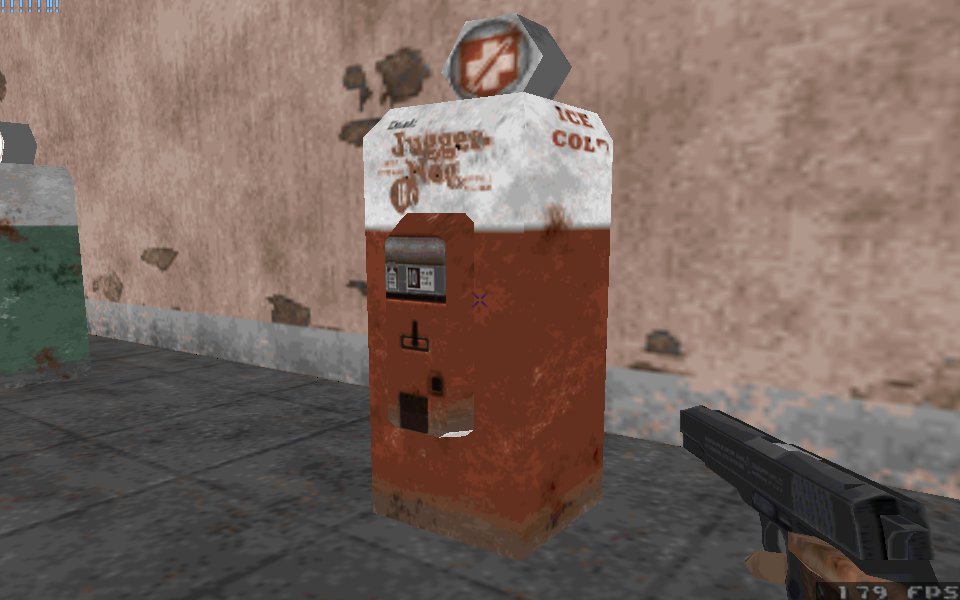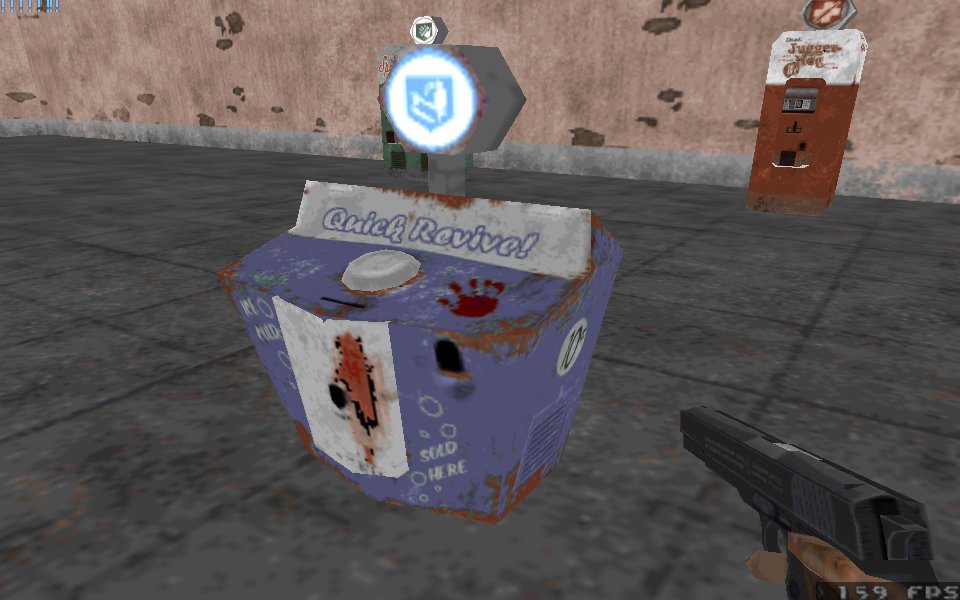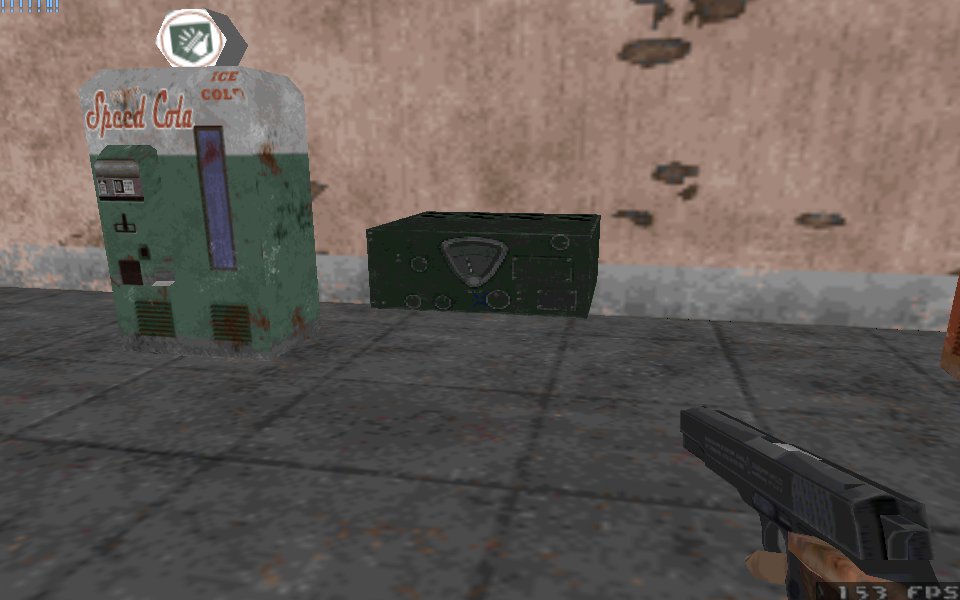 and of the perks a' cola, Juggernog is working in-game :D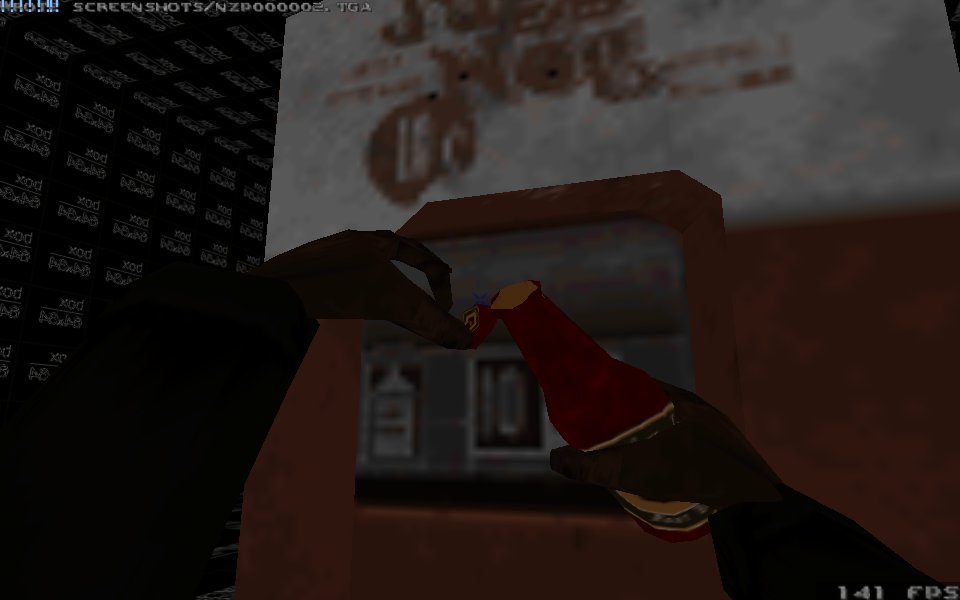 and yes, you do gulp it down, and yes, it does make you stronger :D
NOTE: ALL SEEMINGLY DARK MODELS ARE WIP, AND THEIR TEXTURES WILL BE FIXED ;)
Like what you see? Remember to vote for us for Indy of the Year 2010!! :)