(The new Bumblebeast models and the new Reinforced walls can be seen in this animated gif)
Week 5
Hi and welcome to the fifth development blog for Unleash!
Four new scenarios were added to the TD game mode this week, three that are categorized as easy and one that is challenging. Additionally, there are new animated models for the Bumblebeast monster. A lot of monsters have seen their appearance slightly refined this week too. Status effects can now override less effectful effects of the same type, which increases their usefulness. Finally, a new "Reinforced" wall, a new "Gemjuggler" monster and a new "Teleporter" tower have been added to the game this week.
New TD Scenarios
The four new scenarios added this week brings the total up to 7 playable TD scenarios. So far, the focus has mostly been on easy scenarios so that new players can get more easily started with the game. We plan on expanding the TD scenario selection further in the coming weeks, and as mentioned previously, the goal is to release the TD Scenario Editor so that players can create and share TD scenarios for Unleash. TDs can be played in single- or multiplayer.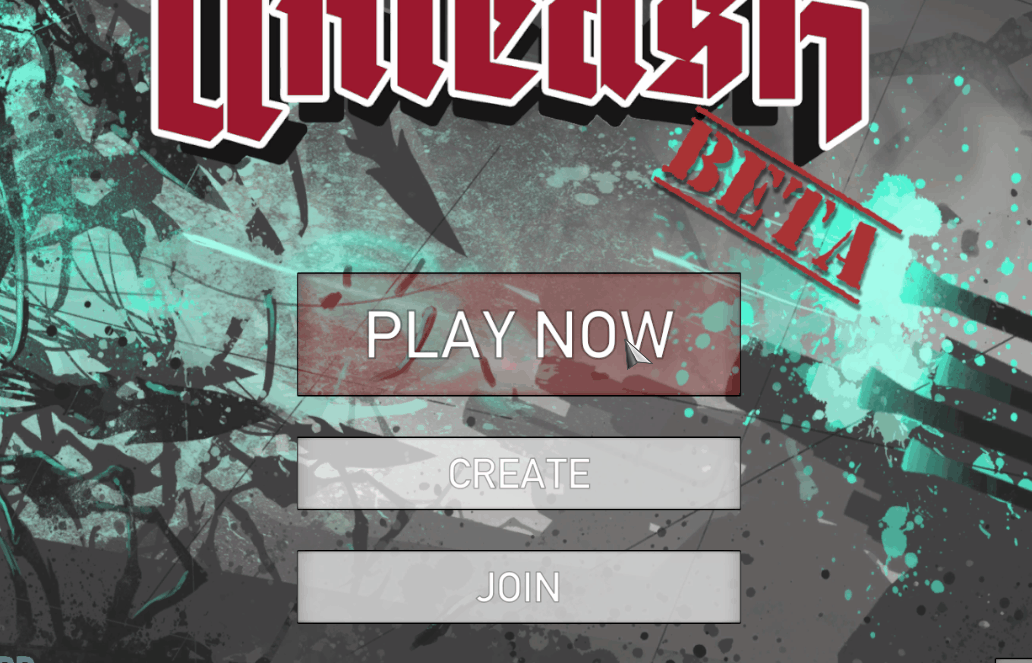 (The TD Scenario selection has been expanded with new playable scenarios)
New Bumblebeast Models
New models for the Bumblebeast monster have been implemented, including completely new animations and textures. Their functionality and balancing has stayed the same, but we have attempted to design the models so that they better facilitate their actual behaviour. Additionally, they are much more distinguishable from especially Gobblesmashers, which they previously shared some similarity with. Each tier has its own unique model, which should aid with recognizing which tier the monster belongs to.

(New Bumblebeast 3D models, here rendered with a white outline)
Status Effect Overriding
"Status effect" in Unleash is the common term we use for buffs and debuffs. Examples of status effects currently in the game include the slow creature effect caused by the Freezer tower, or the disable tower effect caused by Crackleclouds. Previously status effects would not override in any case, only extend the time. This meant that a creature affected by a Freezer would not be additionally slowed by being affected by a Heavy Freezer (upgraded), only the duration of the effect was extended. With this new update, the Heavy Freezer would override the less-effective Freezer's effect, rather than extending it.
(An example of status effect overriding: Stronger Freezers can override the effect caused by weaker Freezers)
New "Reinforced" Walls
A new type of wall was added to the game, a more expensive, much more durable Reinforced Wall. The main point of adding it is as a counter to Gobblesmasher attacks, since they can be very devastating to the base, the defender can now use Reinforced walls as the first layer of defense against Gobblesmashers. This makes it considerably easier and less frustrating to defend against the attacking monsters, without rendering the monsters useless. They can still be used in combination with other monsters or if the defender does not have the walls.
(The new Reinforced Walls are an effective counter strategy against Gobblesmashers)
New "Gemjuggler" Monster
The Gemjuggler is a very special monster that should only be used when understood correctly. It is a monster with a slight income penalty, similar to attacking monsters such as Gobblesmashers and Hellmasks. However, its bounty increases the longer it lives, capping at 100% of its cost. This makes it a monster which actually aids your opponent directly, rather than yourself. The reasoning is that due to the tactical nature of Line Wars in Unleash, sometimes it is beneficial to boost your immediate opponent, so that he or she in turn can pressure the next player. The Gemjuggler is an answer to that need. Use with caution!
(The Gemjuggler is a very special monster which should be used with extra consideration)
New "Teleporter" Tower
A new tower was implemented this week as well. Although its visual representation is lacking in some regards - it is missing proper VFX and tiered models - the functionality was so fun that we couldn't wait to implement it into the game! The tower teleports incoming monsters either to the target enemy's lane (line wars) or to the player's own lane (tower defense and sandbox). Thereby, monsters can be 'postponed' or even avoided entirely, although at the cost of not getting the bounty for killing the monster. We can't wait to see which strategies emerge with this new tower!
(In Sandbox and Tower Defense game modes,
the Teleporter tower sends monsters back to the top of the lane)
Closing Remarks
This week saw a substantial amount of new content added to the game, including a new wall, new monster, new tower, new TD scenarios and much more. Remember that you can see the full list of changes in our changelog.
We play Unleash every week, and you can join us for our play sessions. Next one is Tuesday the 31st of October at 17:00 / 5 PM (CET). Join us online for a multiplayer Unleash match!
If you want to see how we play, but cannot join the play session, you can watch gameplay videos without commentary through our Twitch profile. We live stream almost every session.
If you haven't already, get your free Unleash beta Steam key through our website. The free open beta will run for a limited time period, so use the chance to try it out now for free with your friends!
And remember… Monsters never come alone.