Niagara Falls, Canada - July 1st, 2011 - After five months of development, Emotional Robots Inc. is pleased to announce its debut title for iOS, Warm Gun. Expected to release summer 2011, Warm Gun is a post-apocalyptic shooter, with a spun western edge. The iOS version features four unique character classes, twelve weapons, five levels and two game modes. This marks the first steps for Emotional Robots in mobile gaming. Warm Gun iOS is a port of our flagship title of the same name.
So thats the scoop, thats where we have been hiding for the past few months. It's been a real long haul to get to this point, and it feels good to post some new media here on Indie DB. So without rambling too much lets get to the screens.
The first group of photos feature iPod Touch 4th Gen.
In the first shot you can see the 49er taking some lead.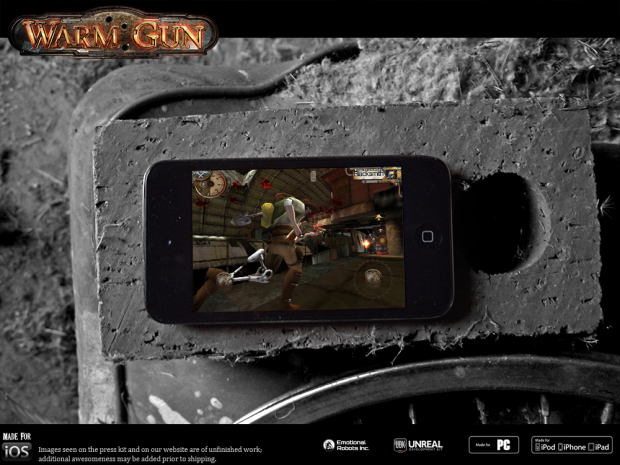 Some First Person shots and the opening main menu screen.
To round out the iPod screenshots I thought we would give you a look at the character select. For this screen you can see we have the 49er selected. Just tap on any character to see his weapon load-out, tap again to spawn as that character.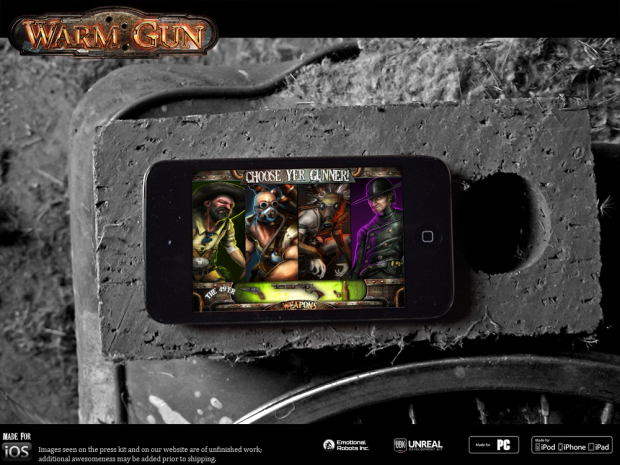 iPad 2 - Screenshots - First things first, I want to give a huge big thank you to
Dennis G. for providing the best backdrop we could ever want... his shed!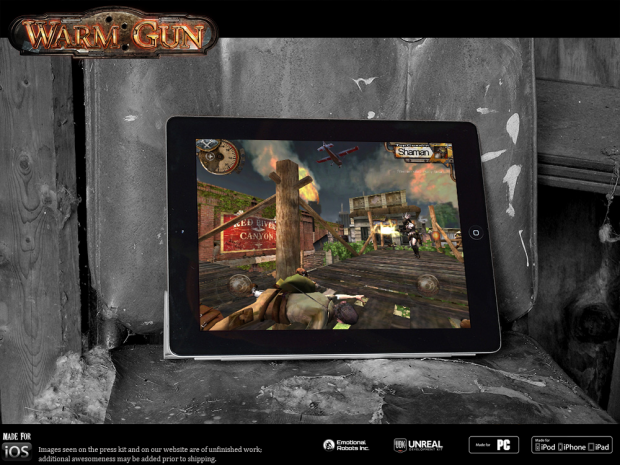 The Shaman claims another soul
For additional, higher resolution screenshots be sure to visit our website, we have some great stuff posted. You can also register on our forums at www.warmgungame.com for access to the latest information!
Happy Canada Day!
Follow Us