Developer's Diary
In this developers diary, Warm Gun level designer Daniel Mullins introduces a few new gameplay features in 'Heart of Darkness', a subterranean mining complex that has become a deadly battleground for some of our gunners. It includes new dangers such as: spike traps, explosive barrels, falling stalactites, and the level's main highlight: The Flood!
Dan explores some of the dangers in 'Heart of Darkness'

Visual of the Week
As promised, here is a new screenshot showcasing an update to our blood spatter. The blood effect is still a work in progress but as you can see its been toned down from last weeks screens.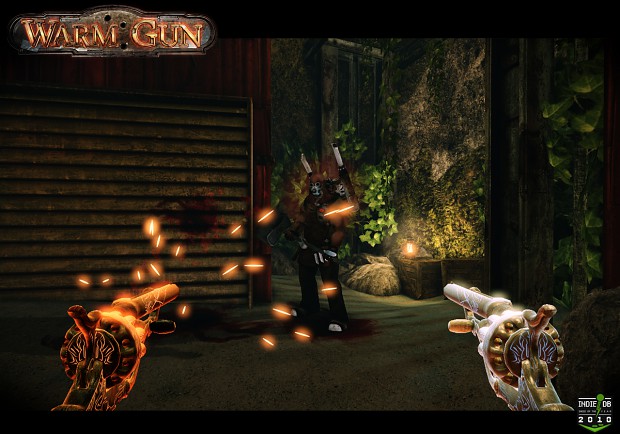 Oh, the blood!
Bumped - Gameplay Trailer
We would also like to take the opportunity to bump our previous gameplay video. It was originally posted during a busy time and we noticed that a fraction of our normal viewers never got a chance to see it. So if you missed it the first time around, here is our second gameplay trailer:
Gameplay Trailer - Footage represents work that may still be refined or changed before release
Please Vote in the 2010 Indie of the Year Awards
Thank you to everyone who has voted already. For everyone else - please remember to vote in the 2010 Indie of the Year Awards. There are only two days left to vote and if you really like what you've seen so far from Warm Gun, then please vote for us!