Hello all,
It has been sometime since the last update. I have been busy with other ventures and haven't had time to continue development. I'm picking it up again so that we can all see 0.5 released in the immediate future. So many things have changed for the better since 0.4 that I consider it a real shame that people are still downloading and playing it!
I only have a few things left to do before releasing 0.5. The "Toxin Tractor" and "Fire Tank" will both be replaced first, and then much cleaning up must still be done. That is to say, various "damage" models for units must be made, new cameos, erasing small bugs etc.
A small request to the community; one thing I've always wanted VRM to have is tanks that keep their turret on (and the turret's orientation!) when they die. This seems to be a tricky problem. I've been able to do this but not without making the dead tank hulks have a collision, and this changes gameplay! Any advice or help would be appreciated.
Alright, before I get back to work, here are a couple of random screenshots I had lying around, some of which you may have seen already: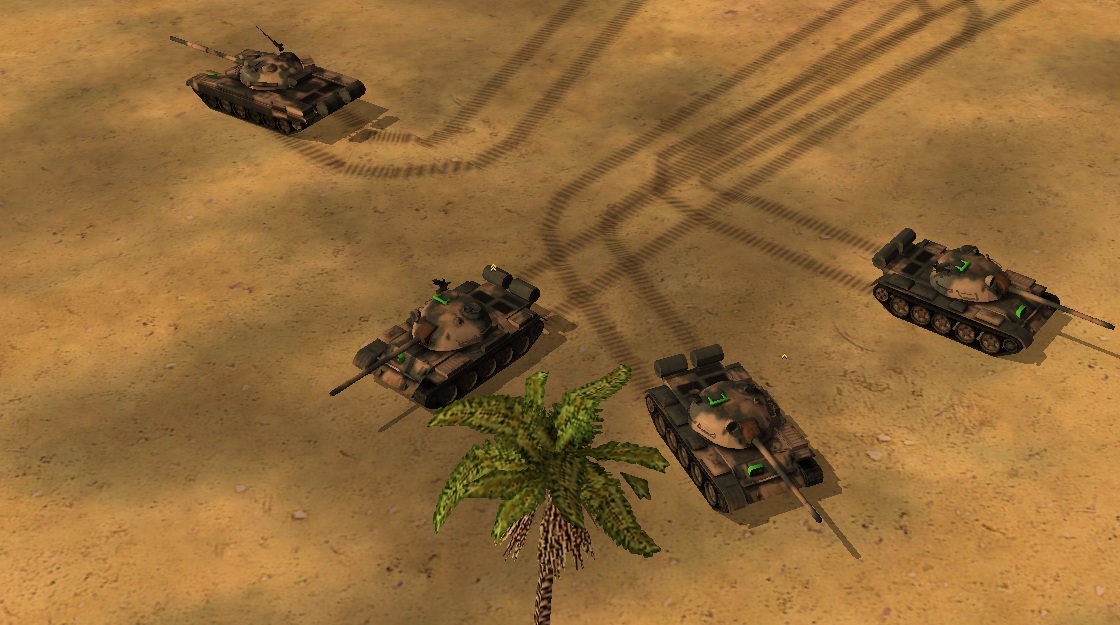 The new and improved T-55s in-game.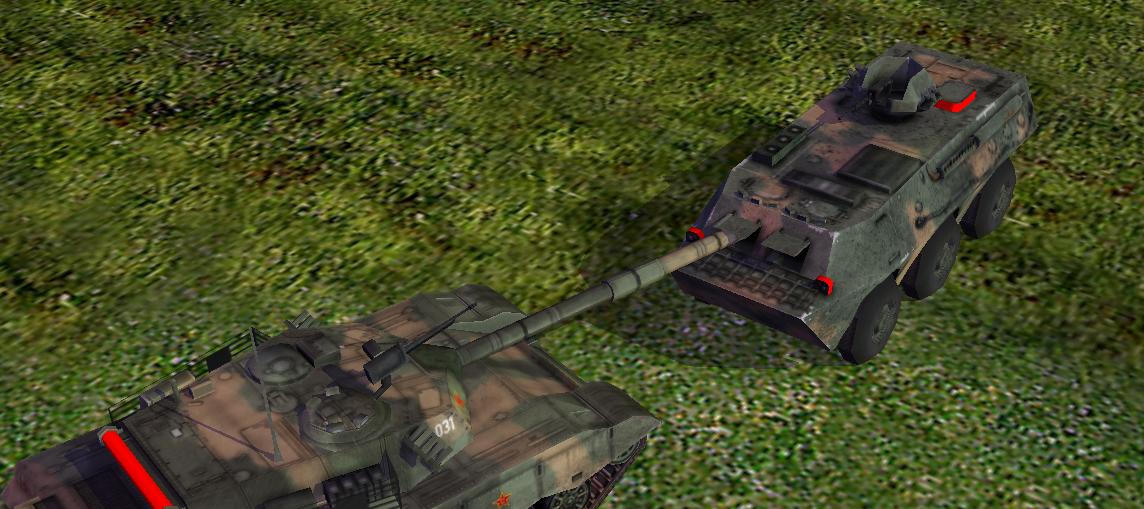 The new Chinese troop crawler getting an inspection.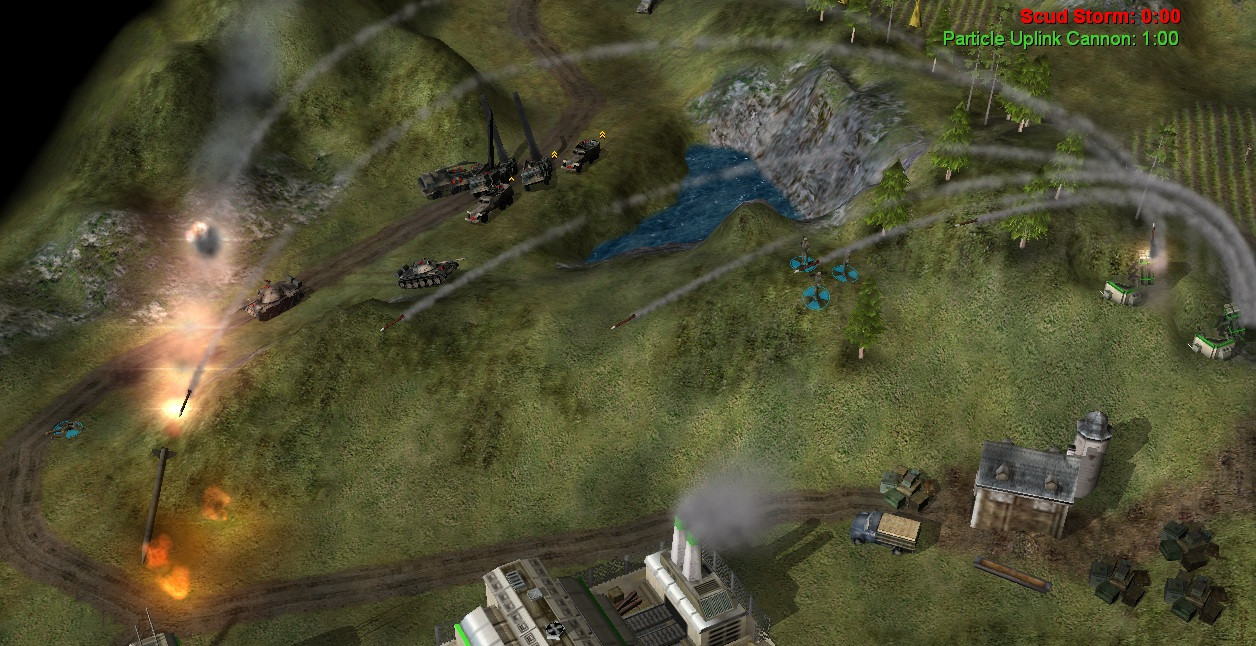 A battery of Patriot missiles attempting to intercept a SCUD barrage.