Vigilantes is a crime themed turn based tactical RPG, which was successfully Kickstarted and Greenlit in 2016. An older demo is available here, whereas a more feature and content rich version can be purchased from the developer, at a discount here. Vigilantes also has a Steam page here.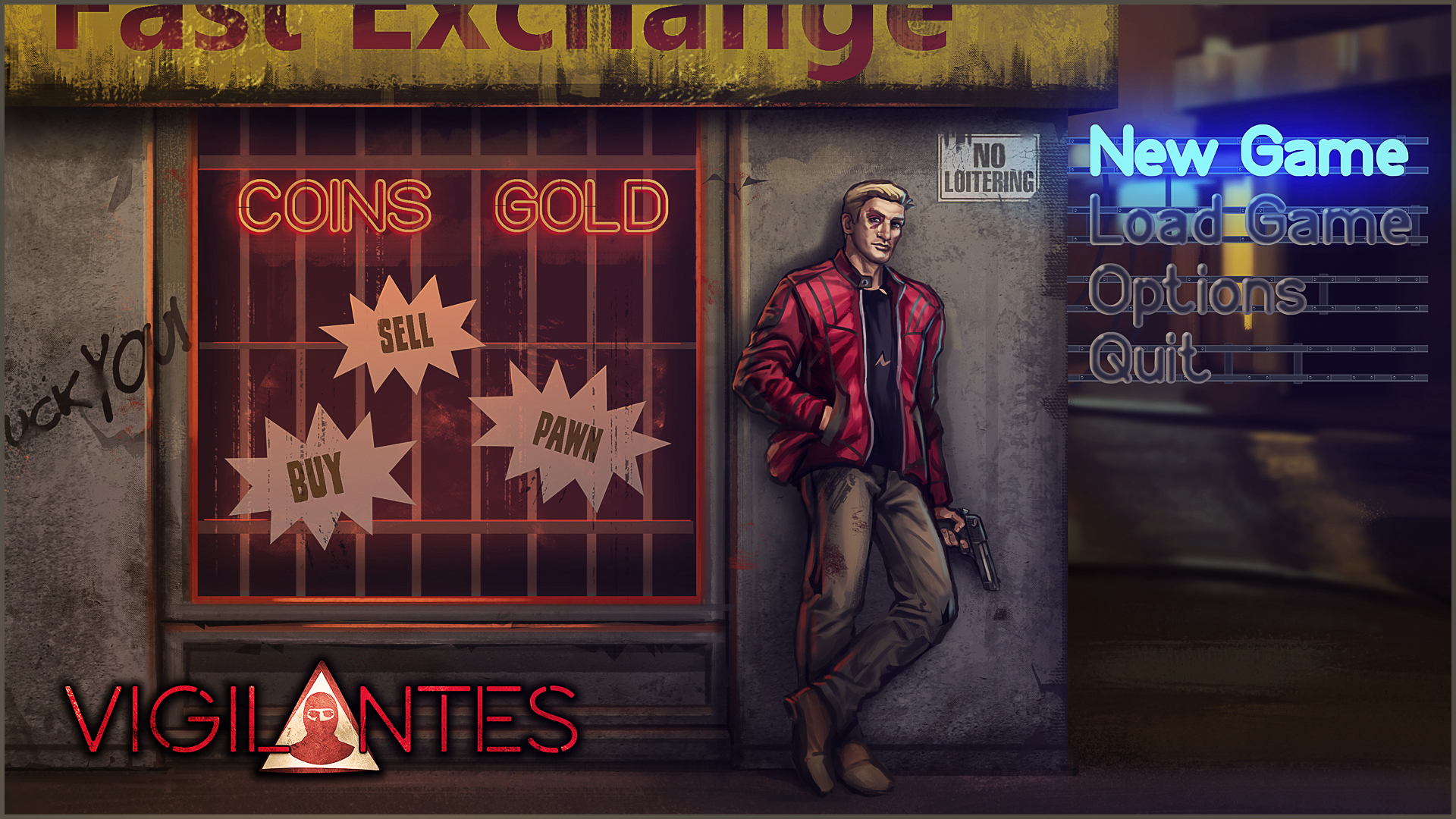 Vigilantes version 14 is now available. This is one of the most substantial updates so far, adding temporary allies, multiple attack modes, enemy fleeing, new maps and encounters. The first video covers the additions made in the second half of the update. The second video was posted in the last article on Indie DB, and is included for completeness, and further down you will find the complete release notes for this update.
If you have any comments or questions, please share! It would be great to hear from you.
Features
Added multiple attacks for each melee weapon type: unarmed, bladed, blunt
Added code to support temporary allies, which will allow for greater diversity in encounters
Characters can become lightly and heavily wounded as when their current HP drops below a % of the max HP. Wounded characters have less AP, are easier to attack, and suffer a CTH penalty on attacks
Enemies can now flee. Should they make it to the flee point, they will gain a level and you will have to encounter them later.
Added new pre combat encounter advantages: Reposition, Damage enemy
Added code to support encounter rewards: Cash, Items, Reputation
Content
Added 3 suburban maps
Added 1 suburban graveyard maps
Added 3 suburban city backgrounds
Added new encounter: The Hit
Added new encounter: Grave Robbers
Added new encounter: Bootleggers
Added new perk: Artery Strike - Unlocks a special attack, which can inflict the heavy bleeding status effect
Added new perk: Concussive Blow - Unlocks a special attack, which can inflict the heavy concussion status effect
Added new perk: Friendly Fire - Reduces chance of hitting ally in the shotgun's zone of fire to 33% of its existing value
Added new perk: Message Sent - Incapacitating an enemy with a shotgun has a 50% chance to apply the traumatised status effect (+15% damage for 2 turns) to enemies within a two tile range
Tweaks
Improved lighting on all maps.
Fixes
Fixed a number of text errors. (Thanks Nathan)
Fixed errors in firing sniper rifles. (Thanks Nathan)