So lets start with the AI, shall we?
I have been adding all units, buildings and researches to the AI so they can use all those new things against human players.
The AI is generally aggressive (depends on the race) and will often try to attack early in the game.
Currently the Lost and the Damned are the most aggressive of them all but that is because they are not yet balanced in what relates to attributes.
Even the strange and mysterious marines of the Lost Chapter will now move and fight on their own.

More things to come in what relates to the AI but I can't reveal everything can I?
Watch an free for all AI match poorly recorded by me if you can't believe my words:
Voice acting
Another good new is that voice acting for the parts related with Lost and the Damned units is going well and some units are already recorded.
This is one of the major objectives for me as all races need as much adequate voice acting as possible.
Check this thread for more information on my current voice acting needs:
Voiceacting.boards.net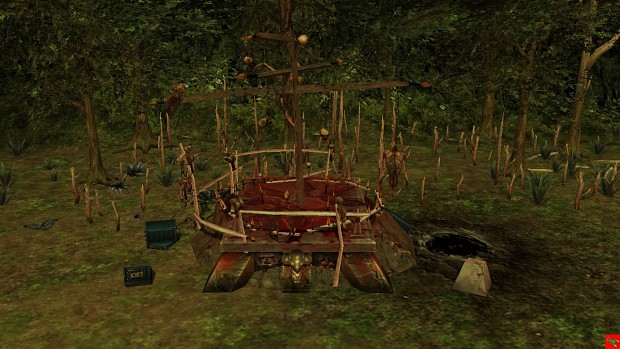 Development keeps going with new units and buildings added everywhere.
Expect further news soon :)
PS: The current objective is a release of the mod before the end of 2017.
Find me on patreon at this location:
Patreon.com