Ok so I've been working on 5.9 for a while and it's gonna introduce 2 new gameplay features:
1. NAVAL FORTS!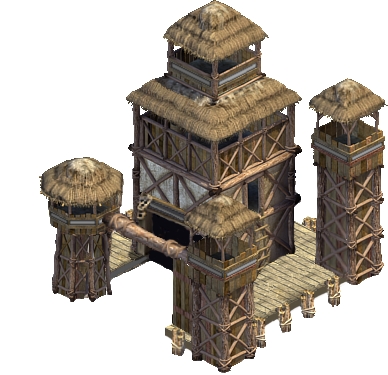 These will essentially be Forts that can be built on water tiles near the shore. They do require a nearby city to be built, you can only build it within the city radius and only one is allowed per city. This will hopefully make docks more defensible and I will also lower normal dock defenses to compensate for the fort's defenses. It's gonna have a fairly decent range and damage and will be tough to take down without siege units.
2. ADMIRALS (NAVAL GENERALS)!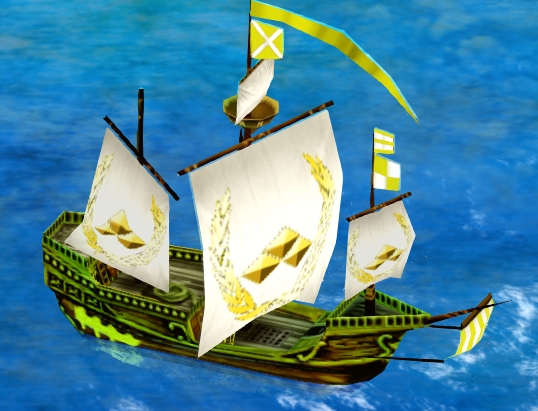 Admirals will be the core of the navy and will boost your ships the same way normal generals boost ground troops, except that they will only be able to use the ambush power. They will also be able to attack and will be pretty strong in naval battles. Admirals will be able to be built in naval forts but you can only have 1 at a time.
Both of these features will be available to all nations and will change their appearances based on the nation and age they are in.
The update will of course feature a lot more stuff, like defensible barracks (shoot arrows) and some other stuff, maybe even a unique or 2.
I've actually implemented about 60% of these new features but I've been screwing around with the textures for the naval forts. Specifically, a bug that's been driving me crazy:
TEXTURE OUT-OF-GAME: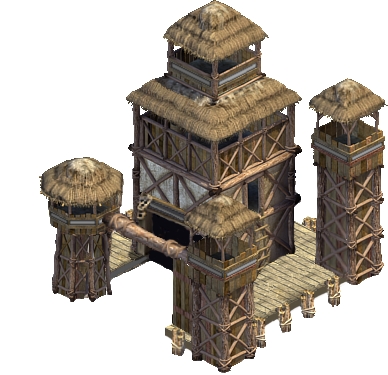 TEXTURE IN-GAME: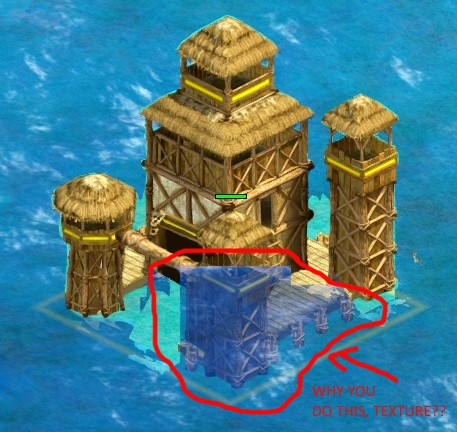 As you can see, the water seems to "seep into" the texture in-game and I've been pulling my hair out trying to figure out what's causing it. So if there are any modders out there who could help me out in figuring why it's doing that, I'd greatly appreciate it, otherwise this update will take quite a bit longer to release as I try to figure this out...