Hello once more folks, with the arrival of Version 2.9.4 featuring five brand new abilities, this version will be the last of 2017, as i am going to a trip to pass my vacation on beach for the next 7 days i will be probably unable to check what's going on for all these days, if i manage to phone posting, i will try to reply to people here at least but while i am there, there will be no new monster profile images nor any progress to the mod.


---
Monsters:

This year surely has not been all that great for any new map the Mod could possibly have but it was great for evolving it in many other aspects, so far 3 monsters got reworked and almost all others were recoloured with most noticeable being Imp and Cyberdemon:
Hell Knight:




Cacodemon:




Imp Recolor:




Cyberdemon Recolor:


---
Weapons are something that also improved alot in user experience with the arrival of their Ultimate Fire modes, this proved every one of them being worth using at least for the pleasure of hearing their Ultimates being fired or the amount of destruction they can cause.

Some of these guns also recieved even a visual upgrade which was the case of Dark Matter Gun that now has a dark matter core inside the spinning rings as well Plasma Gun having plasma flowing inside its glass tube and same for Railgun that also has the Uranium slug flowing forwards inside the gun's glass tube.

And in the end, Lightning Gun and BFG10k got their small buffs that made them useful in their own ways to not become overshadowed by any other gun if they are picked up.
---
Characters:

During this year, we got Doomslayer in all his anger for Rip and Tear all demons in his path: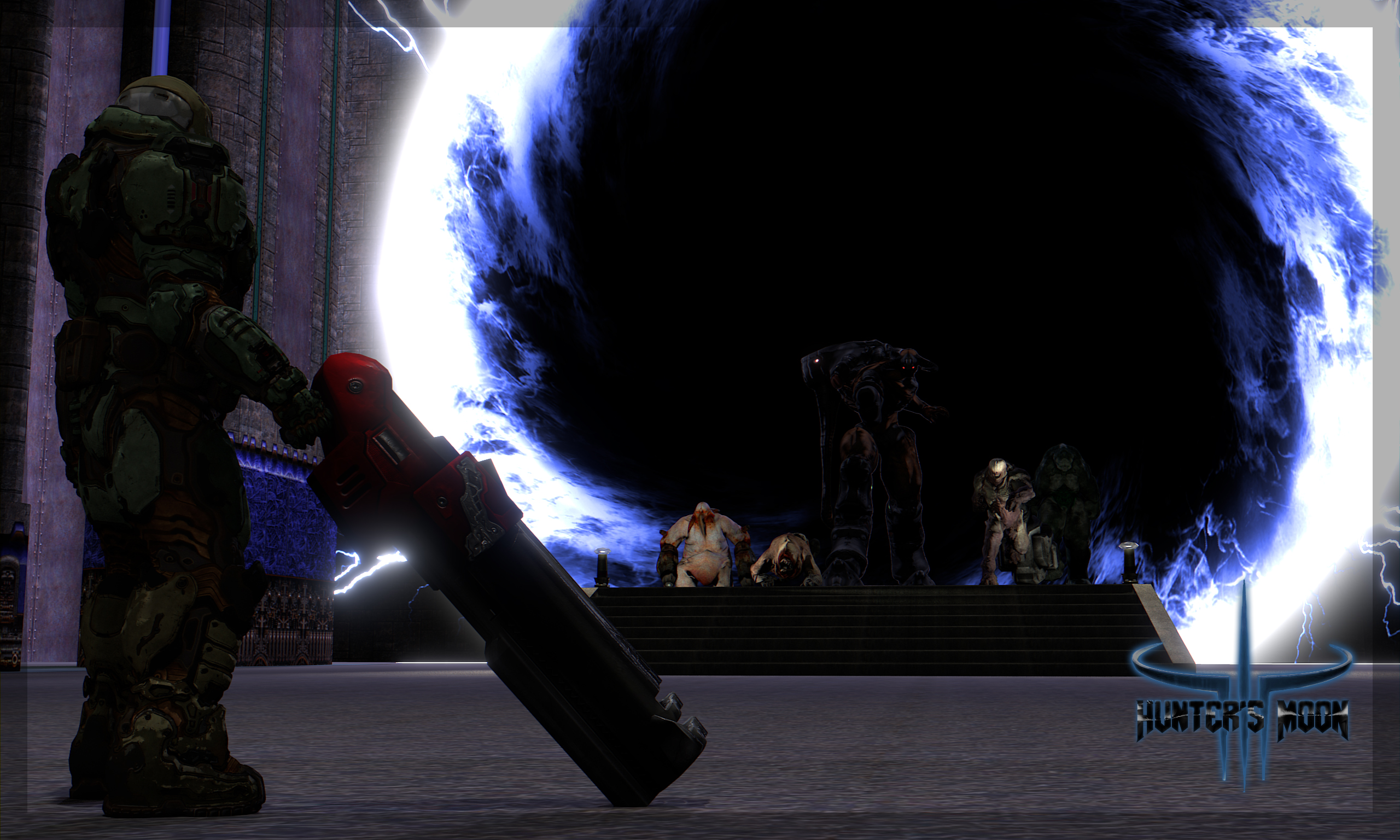 And so far many standard Quake 3 Arena characters are gaining their abilities as well:
Razor:
Cluster Bomb codenamed Rain of Democracy
Visor:
Strogg device called Gravity Hammer
Ranger:
Reality breach entitled Slipstream Surge
---
Even after being one year old already, the Dungeons also recieved one update to improve performance and effects on them, however things are still pending to change a lot in the map pack department.
So far thanks everyone who has been supporting the mod and fragging demons like an Arena Warrior would do, surely things will become even better for 2018 as the true campaign that will bring the lore the mod should have is one step closer with each version released, so far that is all, thanks everyone, good parties and...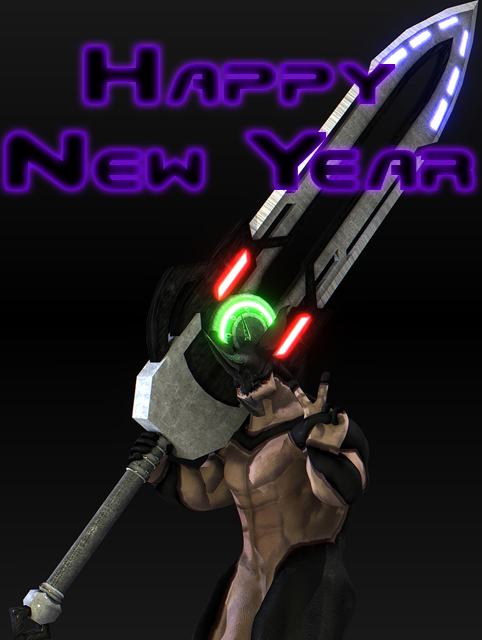 Zanieon out.