0.94 is out, and it looks like it's going to be the last version of A Clash of Kings with the pre-fix beta.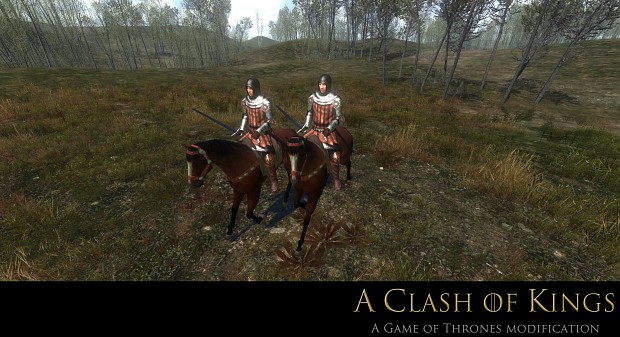 Which obviously means, that the next version is going to be A Clash of Kings 1.0.
There are still many annoyances that need to be worked out, but I think it's safe to say that ACOK has, by now, become quite stable.
Because 1.0 is such a nice number (but still only a number), we've decided to make it the release that features Bilwits work. Bilwits armors will come with a completely reworked item module, which will closely reflect the armor you've all come to recognize from the HBO show, as well as many armor pieces, that while not from the show, mirror the art style.
For a preview of some of the new items, check the images section: Moddb.com
A sincere thank you to Bilwit is in order, he worked tirelessly on these new items, and he did it damned fast.
However, given that 1.0 is such a perfect number, it will also contain many new features, to really make it hit you square in the face the first time you play it.
Amongst them, 1.0 will feature a completely reworked Essos map, done to the exact geographical data released in the time since the map was first done. Now Volantis is finally in the right place.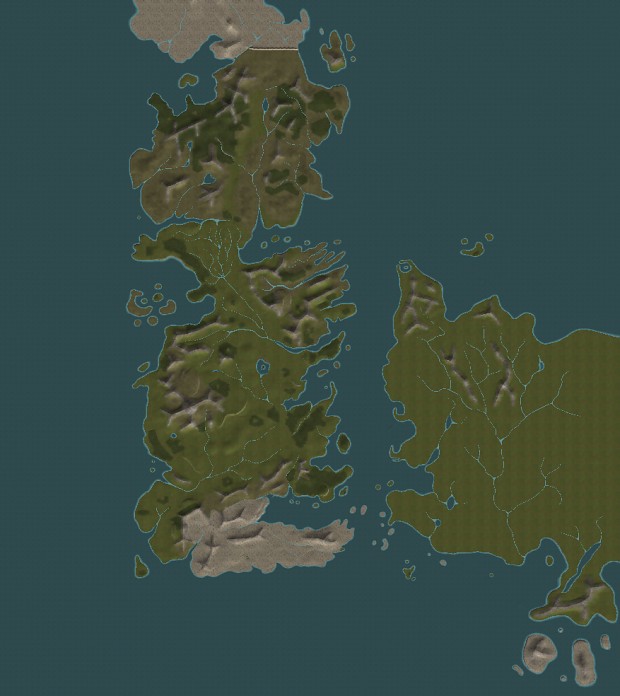 However, that is not all. 1.0 will also feature two new terrain types. A swamp terrain, which you can find in the Neck and to the east of Volantis, and a jungle terrain which covers much of the disputed lands and the Rhoyne.
Accompanying the new map and the new armors are also many lore characters, which you will be able to encounter in various courts. Talk to them at your own peril, some might grant you items if you pay them the right compliment, but some might cause you to loose honor or renown should you insult them. And some may tell you a tragic story. Seek out Rufus Leek in Duskendale for the tale of the Darklyns.
And while you listen to Rufus and his tale, you might enjoy some of the new music coming in 1.0.
Made by ThePandaTooth, it consists of various piano covers of the show music, which will play while you ride and fight your way across the world of A Song of Ice and Fire.
These are the major new features coming in the next version, but 1.0 will also contain many minor bugfixes and tweaks. A full changelog will be available once it's released.
There is, of yet, no release date. But I can promise that it will be in the year 2013, and probably not much more than one-two months time.
I will not ask for donations, as I don't think it's proper. However, if you want to help me with my personal life, watch this clip on youtube: Youtube.com
If it gets twenty thousand views, I win a bet, and two hundred bucks. That money will be spent on new models for A Clash of Kings.