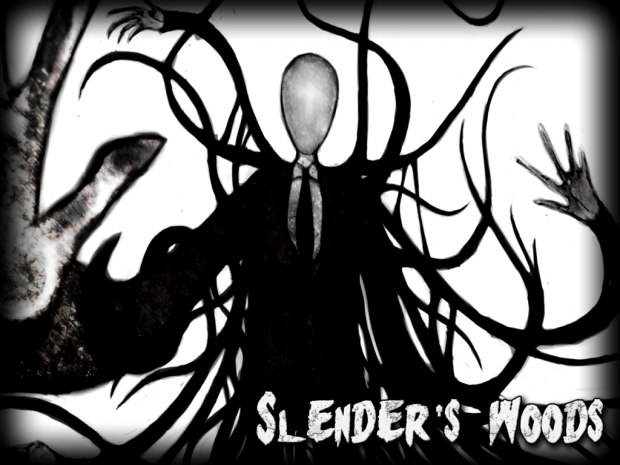 Finally, after months of development, the first version of the game is released. I'm very glad that I've managed to put the project together. Every idea I've had in mind is in the game now and I feel satisfied. I would like to thank all my friends for helping me out, especially the composer and the artist. Thank you guys.
This is just a first version, so obviously it has some bugs in it which I can't fix right now. Also, the mac and linux ports are theoretically possible, but I'm not sure if I can make them right now. Will it be published at desura? Probably.
Just in case, I want to tell something important to everybody. I know that the Slender man character is being overhyped by now. Many Slender clones came out after the original game by Parsec (probably more than 20, I think). The bad thing about it is that almost none of them hadn't any fresh ideas or different types of gameplay, which made some people hate Slender man and games about him. I've started developing Slender's Woods in the summer, so obviously I couldn't turn back when most of the game was done.
If you simply hate Slender man and games about him, I understand. In that case, just avoid my game. I don't want any hating on this page. I made this game just because I really liked the original concept and I wanted to do something new with it. I think the idea of Slender man in a game has a lot of potential.
I hope the fans of horror games will enjoy my look at the slender man character. If you have any problems with the game, just PM me, I'll try to help.