Hi everybody! Today we've planned a crunch session - we're going to stay late and work hard until we have a build ready for the Swedish Game Awards 2017! The deadline is on friday, and of course we want everything to be perfect. But we've made a lot of progress the last weeks!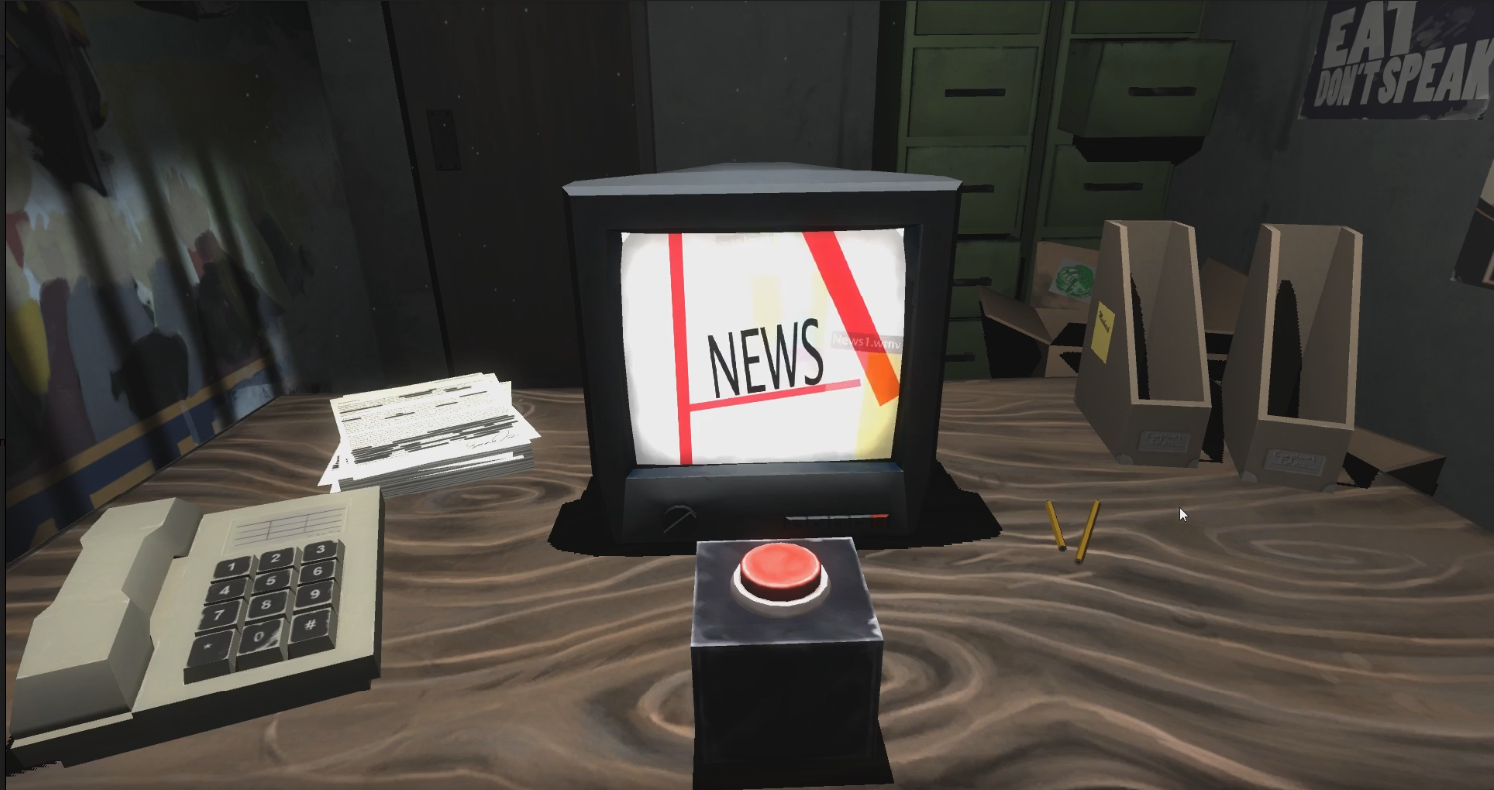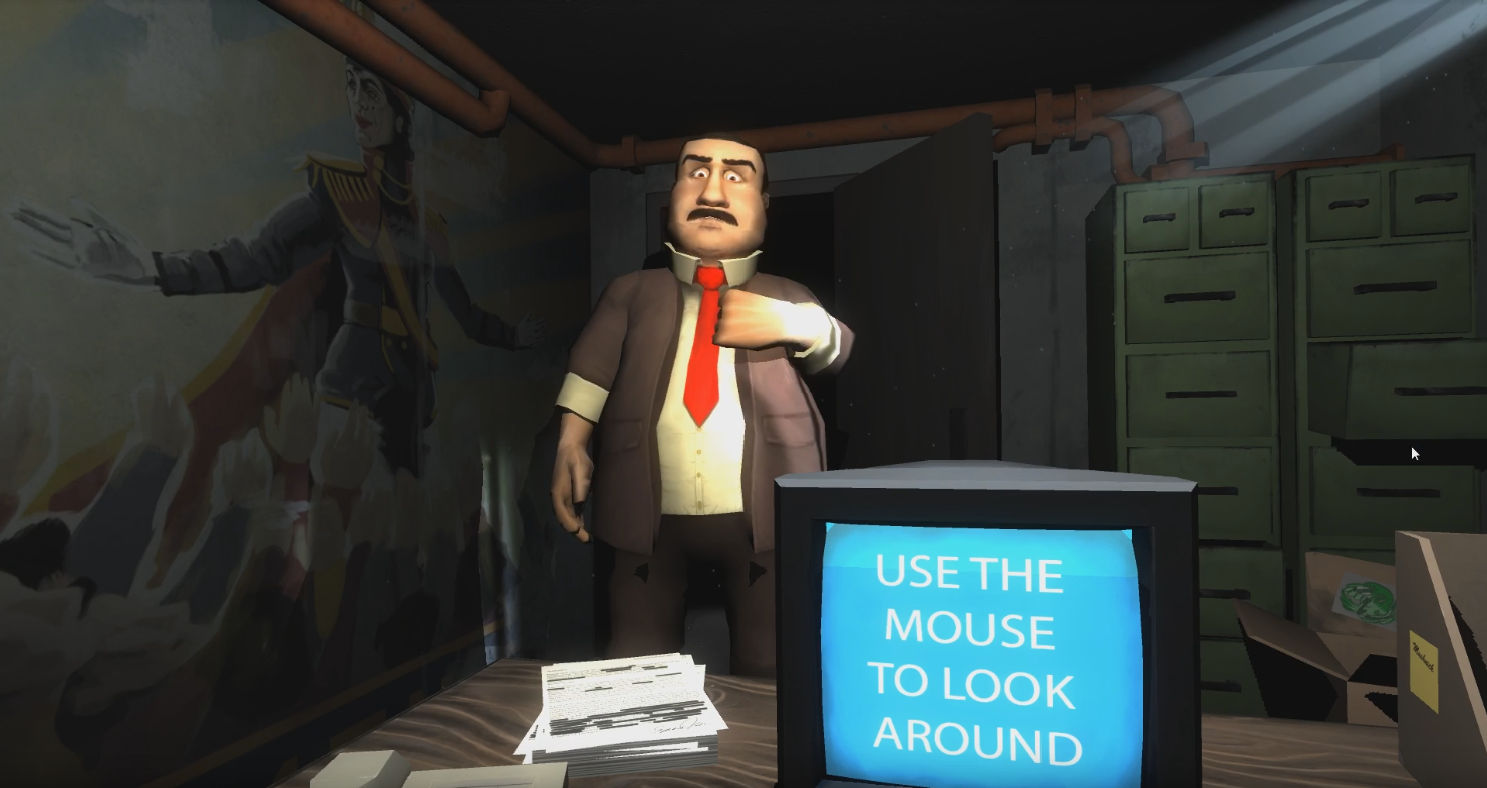 Here's a comparison between the look of the first build and the current one. New details are getting added all the time!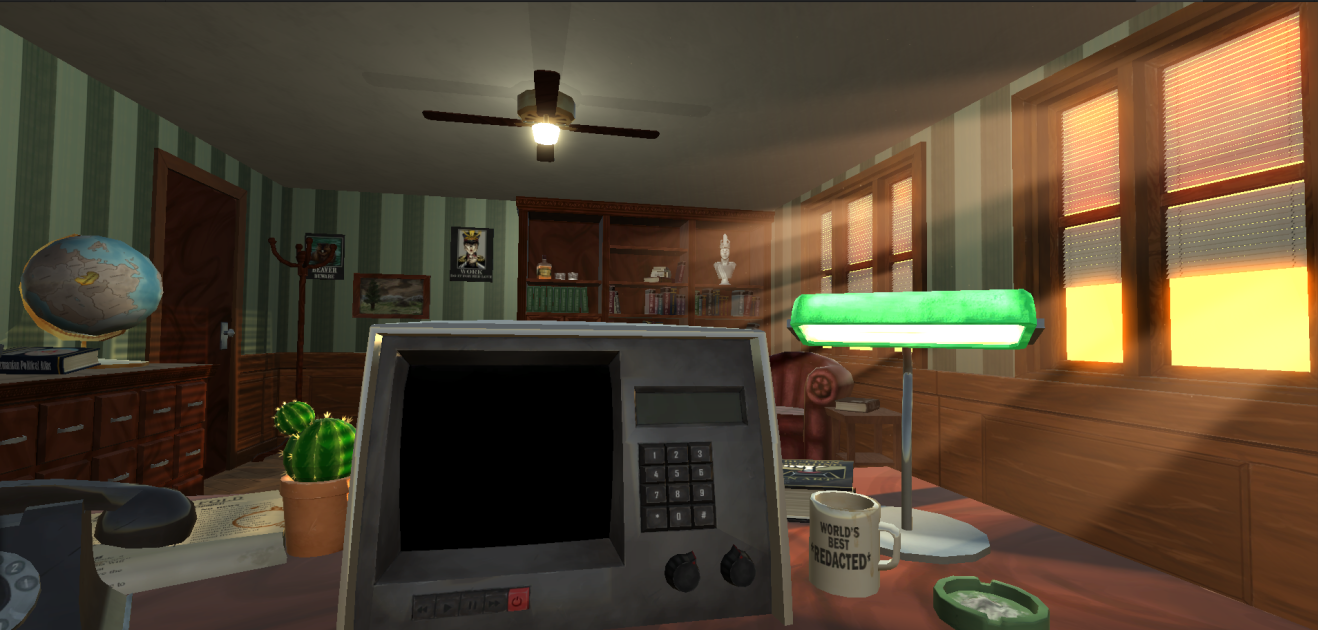 And here's a look at the room from phase number two, when the player has worked themselves up in the world. If you're disappointed in your first office at the Darmanian Television Station, surely you'll love this one! It has colors and sunlight.

And, remember that bad, bad picture of the red button we showed you? Could you even tell it was a button? Now you can! We sure love progress.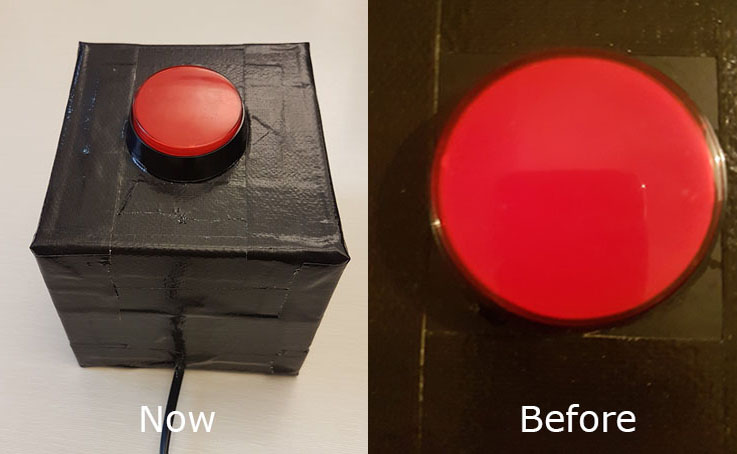 We're excited to be able to show you this much content, but there's a lot more to come!
But until then…
CRUNCHING TIME!