Town Square
A new important building that can be built only once and unlike other buildings, it can be walked over and also acts as a road.
The town square can be used to host events such as the marketplace, festivals, or even public execution.
Once the marketplace is set up, the player can order what will be bought/sold, and then confirm trade, which will cause serfs to carry everything in and out of the markets. The marketplace will last until every transaction is made and the town square is empty.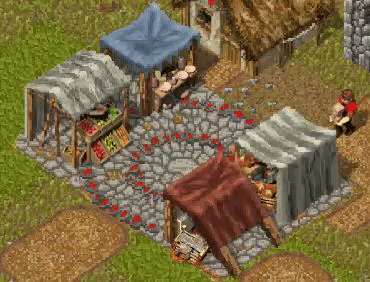 The jester festival can be set up to cause all your civilians to go (in their spare time) to go attend the festivities and get happier for a few minutes as a result. So it is wise to build the town square somewhere where it is easily accessible from all parts of town. The festival will automatically stop after a few minutes.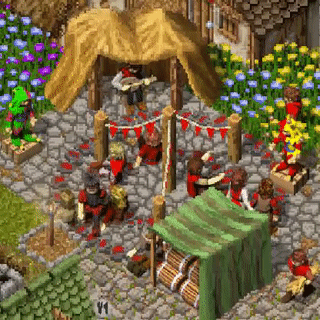 Events
Occasionally, a random event will happen. This can range anywhere from disease to bandits, to town fire or weather change etc.
Sometimes, you will have a choice depending on the event.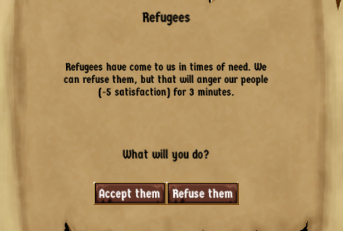 Research
Much like research back in wc3, you can upgrade almost all activities.
This, in a sense, replaces upgrading buildings in Dawn of Kingdoms, (so instead of upgrading level 1 bakery to level 2 bakery, you would research "Baking Recipes").
Research is done through the library, which can house up to 3 scholars, who will attain knowledge by writing (leather+feathers is required). Knowledge and coins is then spent for research.
And yes, don't worry, there's description for all research, when you hover your mouse over it.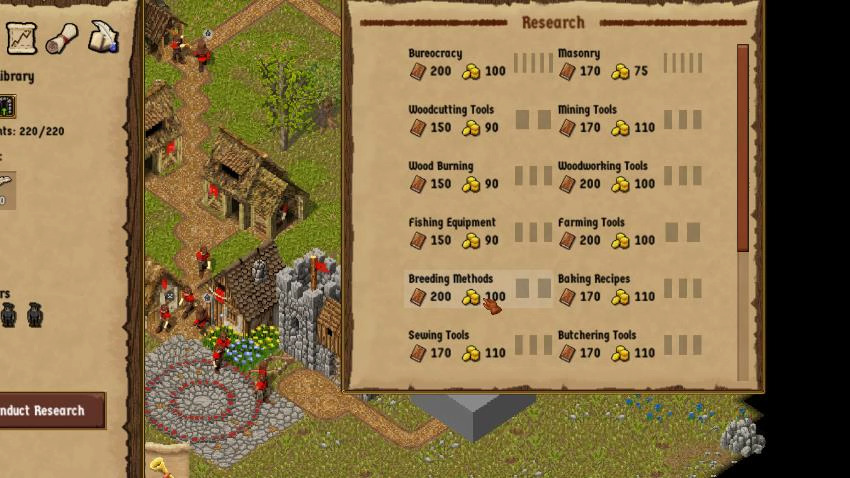 Trailer
I also made a trailer for the game! You can watch it on youtube: