Update 0.9 is... somewhat underway. I've added the required new features, which went so much faster than I had imagined, and I am now working on eliminating the worst of the remaining bugs.
A Clash of Kings 0.9 will not contain many new features, but three that will certainly change the look of the game:
New arenas for the Westerosi factions, making them more like those described at the Tourney of Ashford, and the Tourney of the Hand.
Polished Landscapes by Gutefuitek.
More custom player banners.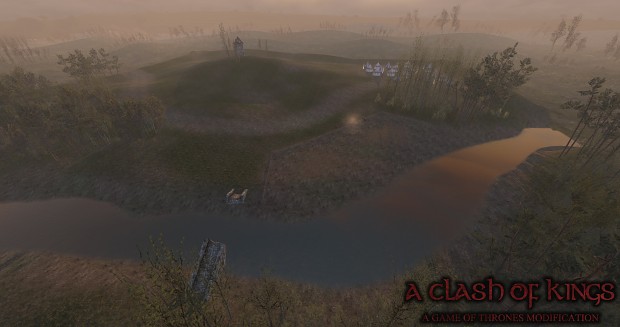 Other than that, 0.9 will mainly be for eliminating all the remaining bugs, or at least the most annoying ones.
If you've been following the News section of A Clash of Kings, you'll be familiar with the ever shifting priorities of the modification. I have some major plans that will be included in version 1.0, most major of which are:
Completely new map.
Adding Freelancer.
The last one being a feature many people have asked for.
However, being the very busy university student that I am, I sometimes have to prioritize my studies. I don't have to do that right now, because I'm a pretty great student, but be aware that focus can shift from working on A Clash of Kings.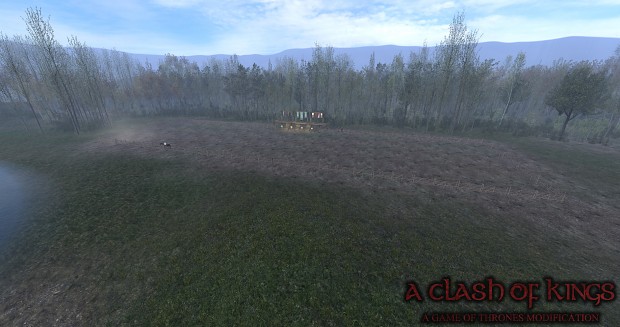 I would also like to remind anyone reading this post, who are not yet aware of this fact, that A Clash of Kings is still in the beta stage. This means that bugs will occur, that features will be unpolished, and that random things, such as dialogue, will not be 100% complete.
As a service to the fans of A Song of Ice and Fire, I've been frequently updating the beta version of A Clash of Kings in a playable format, but getting it bug free and even more awesome will be a lot easier if you, the player, take a screenshot of every bug you encounter and send it to me in a private message. I might not reply to it, but I will check them out and hopefully be able to fix them.
And last, for those who have been wondering, the main menu music is done by the awesome Lewis Fitzjohn and Hawthorn, who graciously allowed me to use it in my modification. Check it out here: