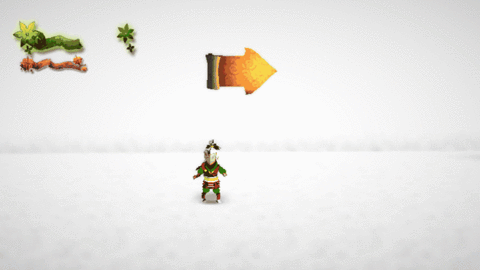 Another week has passed, and we have again updated the game on steam to include some new small features and to mainly solve some bugs that we have been finding, or that players have been reporting to us.
Any developer that has, at least once in his life time, closed a game, know that has a game progress towards the goldmaster phase, bugs becomes harder and harder to solve as they have deeper implications in the code, and needs more time to be able to find the right causes, find a solution and test it to see if it is actually solving it without producing more bugs. In short a very time consuming task that can take to desperation the harder developer.
Regarding some features, while playing the game we detect a situation where the player had a very hard time trying to make the right action when moving boxes perpendicularly to the camera, as the spot where the box is supposed to be dropped upon was not visible because of the box occlusion. We tested several solutions, like changing the material of the boxes when moving on top of the spot, forcing the box to stop when crossing it, and several other, but in the end, we decided to make the spot more visible by including some particle effects in the ground and in the air above the point.
We keep working very hard on the game, as to make it a really impressive experience. Especially with the work being done in trying to implement both a couch and multiplayer co-op as to give an answer to all the people that has requested it to us.
So if you like the game, help us spread the word, and share it with all your friends as to allow us to keep unrolling the adventures of Ryuu and Keiko.
Checkt it out UDD Steam Page