The PSP Build
---
The PSP build is now running at a rough 60 FPS. Occasionally Screen tearing can occur, but it's not drastically noticeable. It feels much smoother now, although as expected the frames tend to drop when the action gets heavy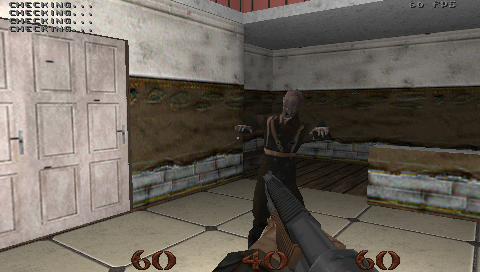 Wahnsinn
---
The map being made by Ju[s]tice. It's coming along very nicely.
Fully working on PSP.
Updated to work with latest code changes.
Upstairs, Power, etc
Kino Der Toten
---
As Previously seen, Kino Der Toten is being worked on by non other than Ju[s]tice. He's making progress, and it's comparable to the real thing.
Screen:
Moddb.com
Loading Screens
---
Tired of seeing all that information being thrown at you as the map loads? Well good news; loadings screens are being implemented. Similar the ones you'd see in Nazi Zombies In COD, the loading screen shows the map layout and such.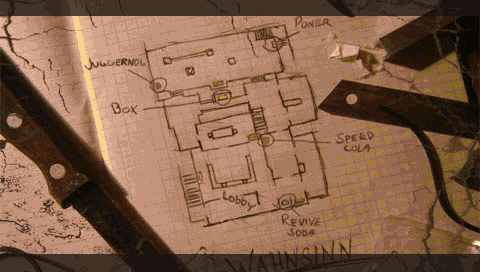 STG In Game
---
The night of the undead is almost here...