Welcome back to another development update, it's been a hot minute! We're excited to finally get this one out to you, as its main attraction brings us a huge step closer to fulfilling something we promised over five years ago (heavy VTOLs). Now let's check out what's new!
New Stuff
VTOL Flight Model Rework
One of the most complicated endeavors we've undertaken, the VTOL flight model rework was a result of two strong factors: First, the great problem of ballooning. For the longest time, VTOLs frequently exploited the fact that they could pitch down and fire upon a ground asset directly below them - assets that, in most cases, could hardly pitch upward enough to return fire. Needless to say, this sort of situation promoted frustrating non-interactive play.
The second factor concerns implementing the planned heavy VTOLs. In trying to achieve a gunship that doubles as a battle armor transport, we needed a model that would allow better movement when hugging the ground for cover. It would also have to be overall easier to use than the old model. Sounds good and all, but naturally we ran into a small problem: the entire VTOL code was an eldritch horror of spaghetti code! You can't sanely implement new VTOLs with different movement profiles when the code governing that is a mess! So we took it personally, and put in at least a year into fixing the mess and working out a new system.

So what exactly is new with the new flight model? We've got a quick video to answer just that! Note: the base downward pitch limit was changed to -45 degrees after publishing. Also, sorry about the low/poor quality volume!
As with most major changes like this, make sure to check the ActionMapper keybinding software to verify you're comfortable with the new controls, as they've been reconfigured to fit the new model. In the event that the controls are not properly set, you can use the layout below: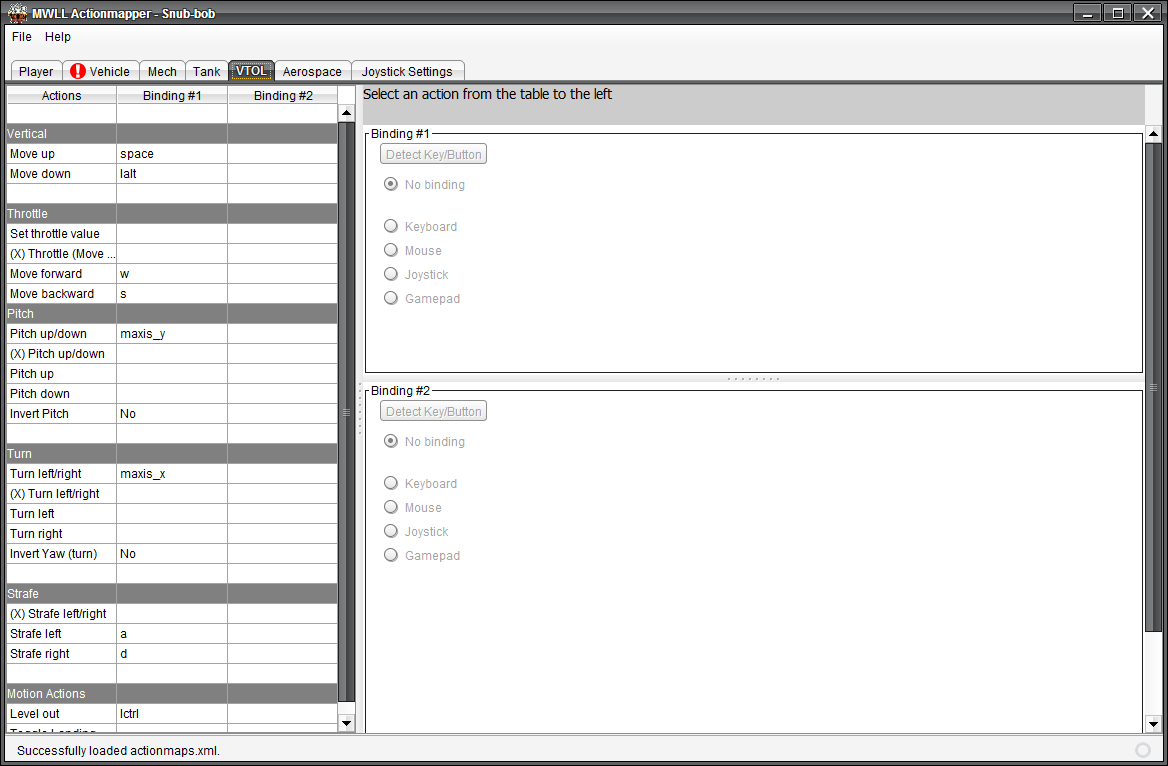 Weapon Reworkings
AC20 Rework
The AC20's firing model has also received a rework in this update. Originally firing just one big shell, it now fires three smaller shells for much improved suppression power. Additionally, shells are fired faster and the weapon lands much more consistent hits - so you can dish out even more screenshake!
Arrow IV Cluster Variant
All assets equipped with singular Arrow IV artillery systems have had those systems switched to a new cluster variant. It fires twice as many missiles - each deals half as much damage as normal AIV missiles, and makes an overall smaller boom. These missiles will not destroy Narc beacons on hit, and spread out over a much wider area, unlike their vanilla cousin. The new variant is meant to function independently, but can also contribute to a larger, coordinated AIV bombardment, soaking up the anti-missile flak for the big missiles.
Other Changes
Aside from the usual round of bugfixes, balancing tweaks, and variant loadout adjustments, here are a few other notable changes:
New TC_Canyons Bases
This recently added map now has two new bases to cap, both being inconspicuous satellite tower stations. This should spice up the map a bit more!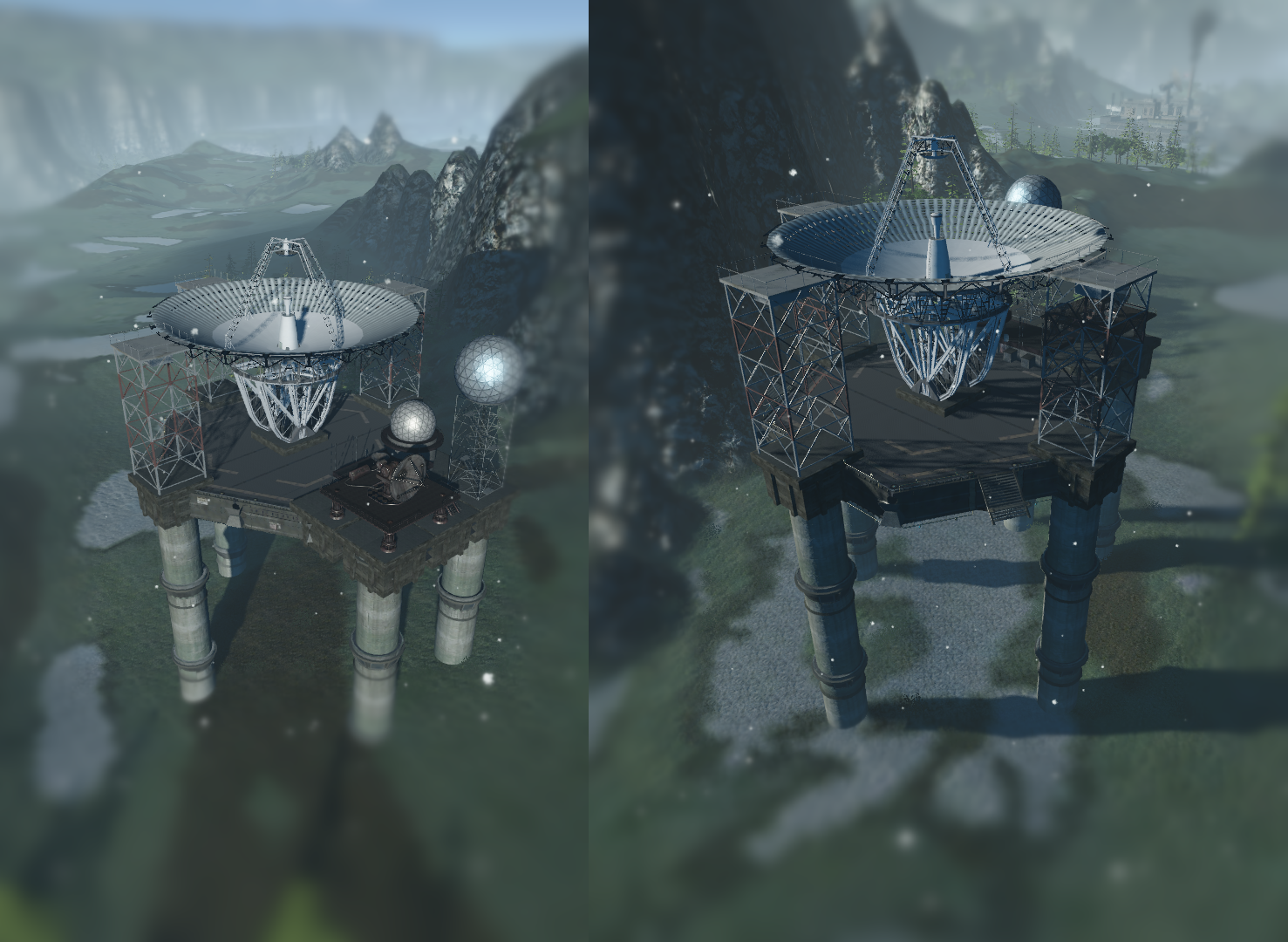 AECM Nerf
The indispensable cloaking equipment has had its radar signature reduction effect reduced from -700 meters to -600 meters. Additionally, the lock-on time modifier has been reduced from 1.75x to 1.5x. It's a fairly significant change, so we'll see how this plays out in public games.
There's plenty more to the update notes, of course, which you can read at Wiki.mechlivinglegends.net.
---
Future Content
As mentioned earlier, the VTOL flight model rework is the stepping stone we needed to begin implementing the heavy VTOLs, the Karnov and Anhur. We're not sure exactly how long this will take, but probably sometime this year... barring any surprise showstopping issues. That said, here are a few early previews of the Karnov (the model's been resized from the one you can find on TC_Knolls):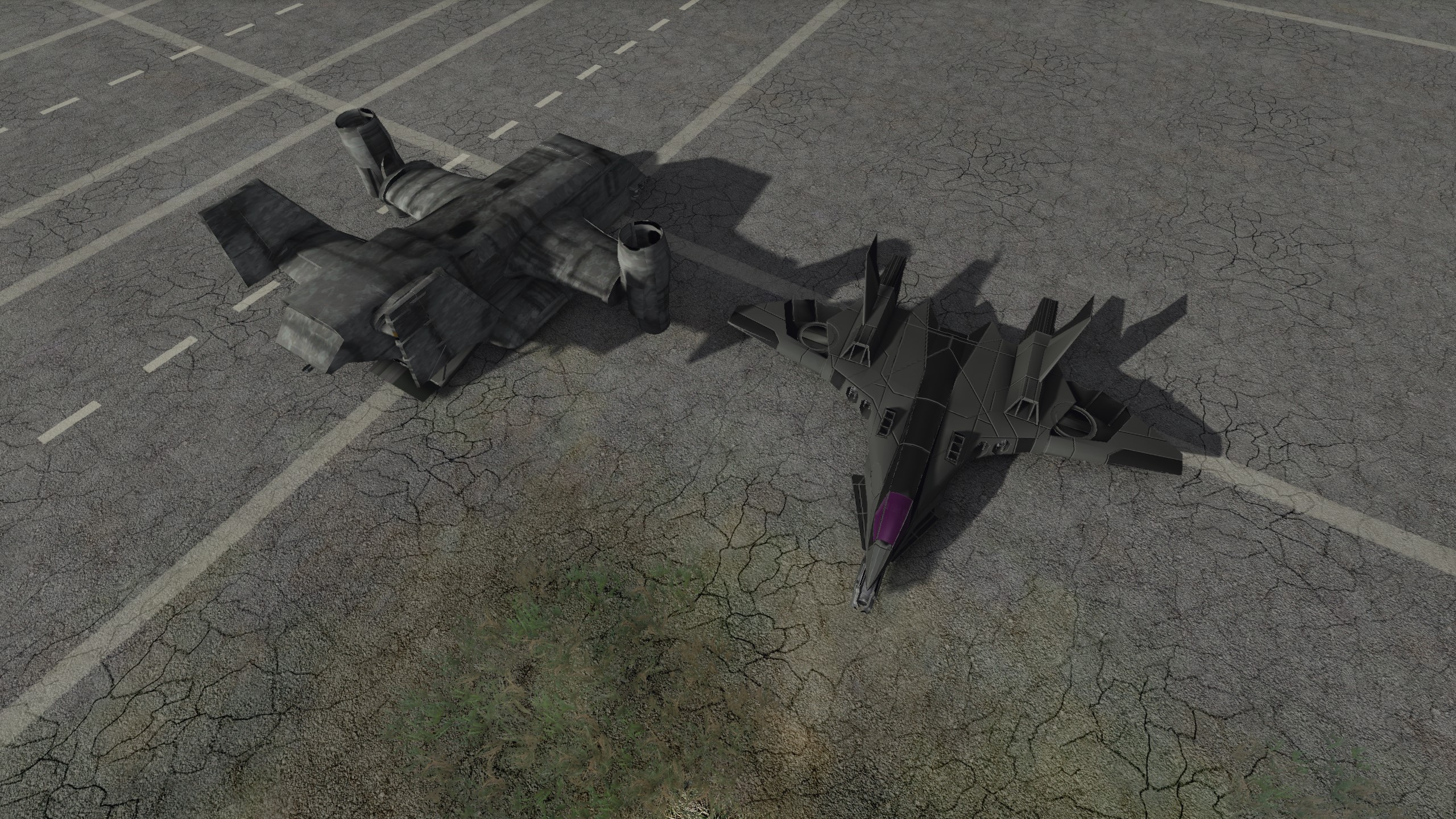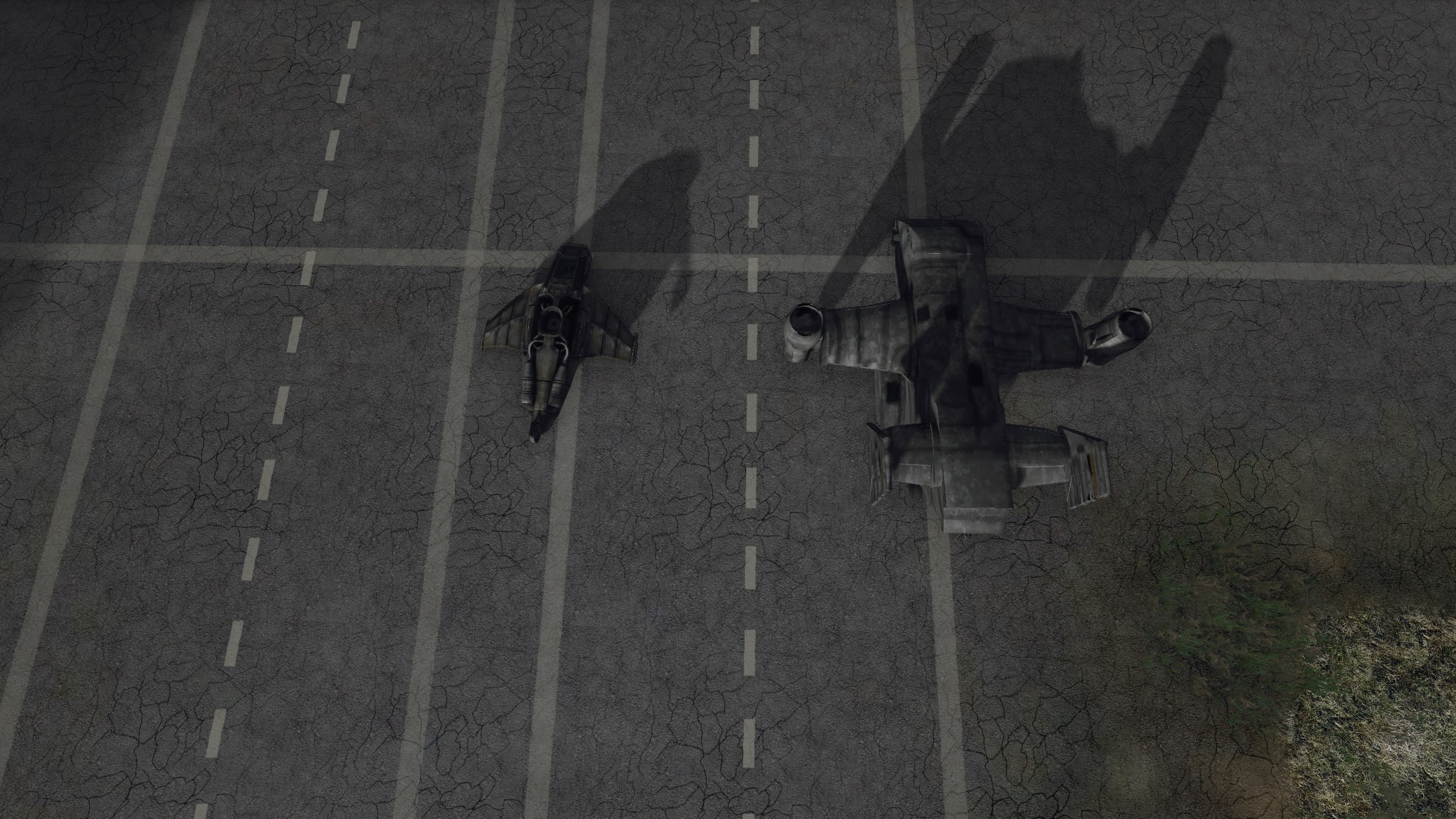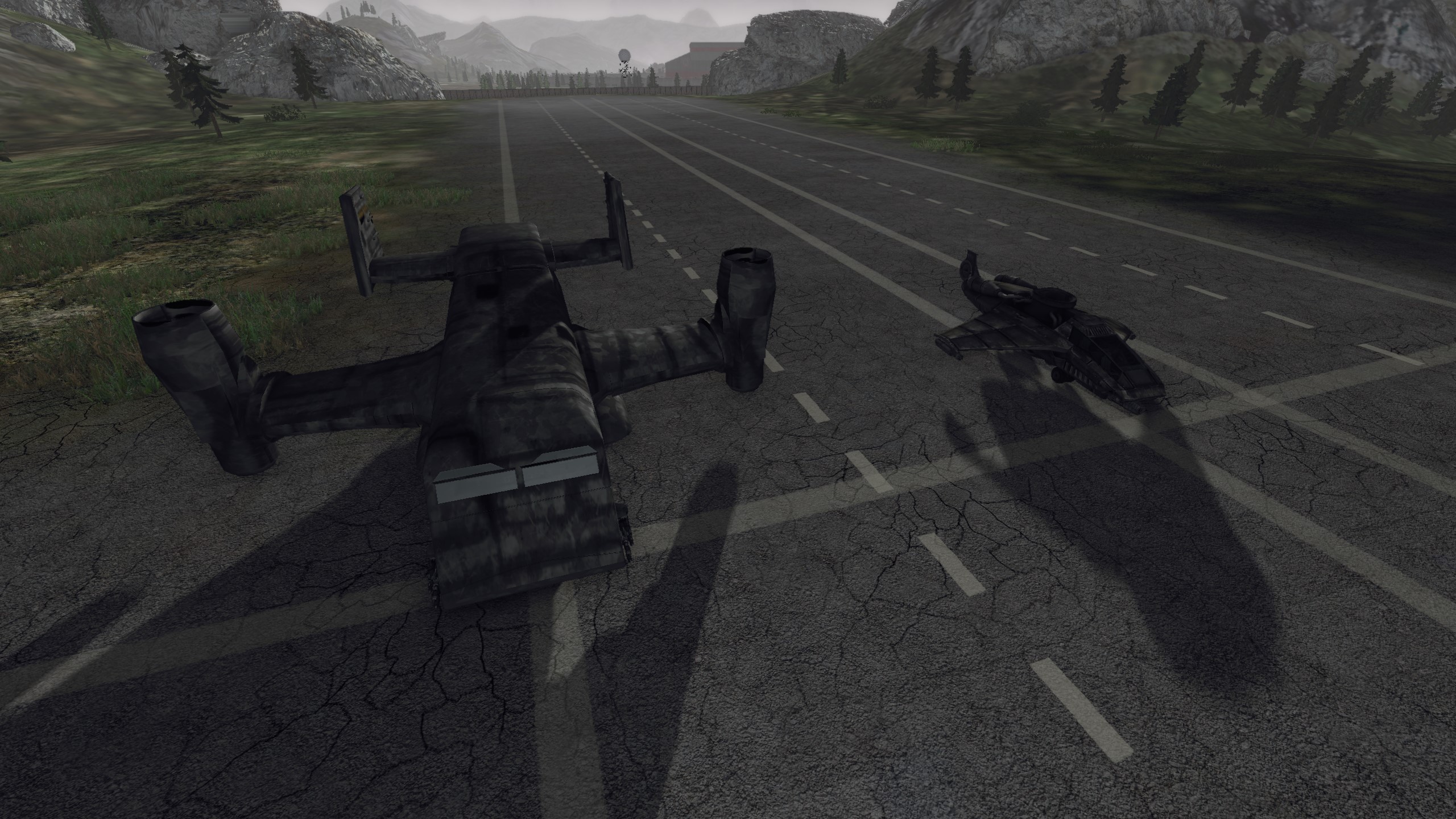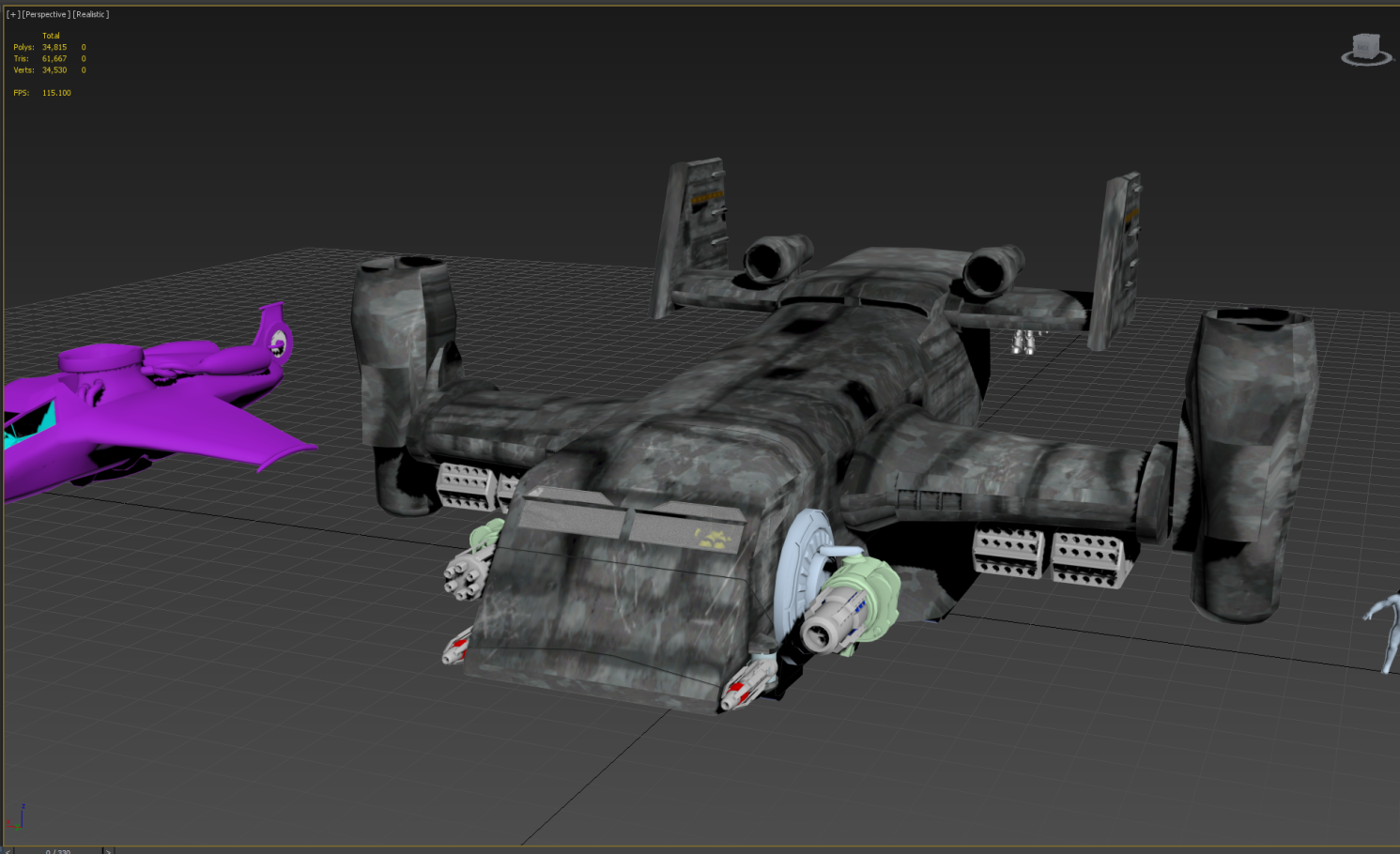 ---
That's all for now! We look forward to seeing you on (or above) our battlefields, pilots and MechWarriors!