Happy summer starchasers! Enjoy the insane humidity, the endless bugs, and the blistering heat, because in two weeks it'll go back to snowing. At least, if you're in Wisconsin it will.
Anyway, this month was spent mostly on vignettes, which, good news, turns out are a LOT further along than I thought they were.

Considering that's a huge slice of the game's content right there, that also means the entire game is a lot further along than I thought it was. Does that mean a release date is in sight?
Well… no. Vignettes are merely one portion of the game's content, which includes quests and bosses. And those are in a much… less complete state.
Anyway, onto progress! As always this is a paraphrasing of the main article, which you can read here. And also as always, you can join our Discord to keep up with more moment-to-moment updates, and check out our demo to get an idea of what's in store.
Vignettes and Points of Interest
As mentioned, we found that a great number of points of interest were already implemented, and this month was spent writing up and implementing many of the few that were STILL remaining. Great fields of rainbow crystals, ancient graveyards of mining rigs and windmills long past, even a field of legally distinct plastic building bricks. The size of moons.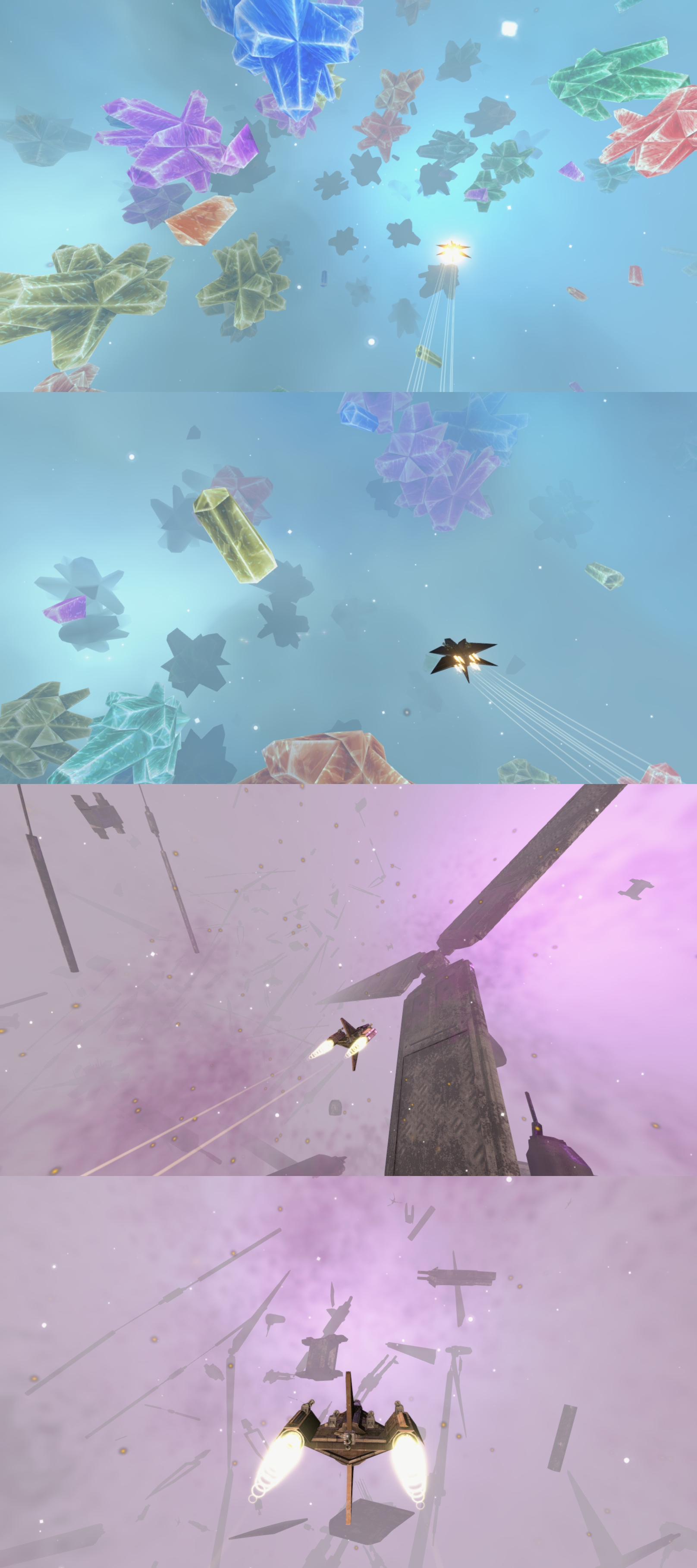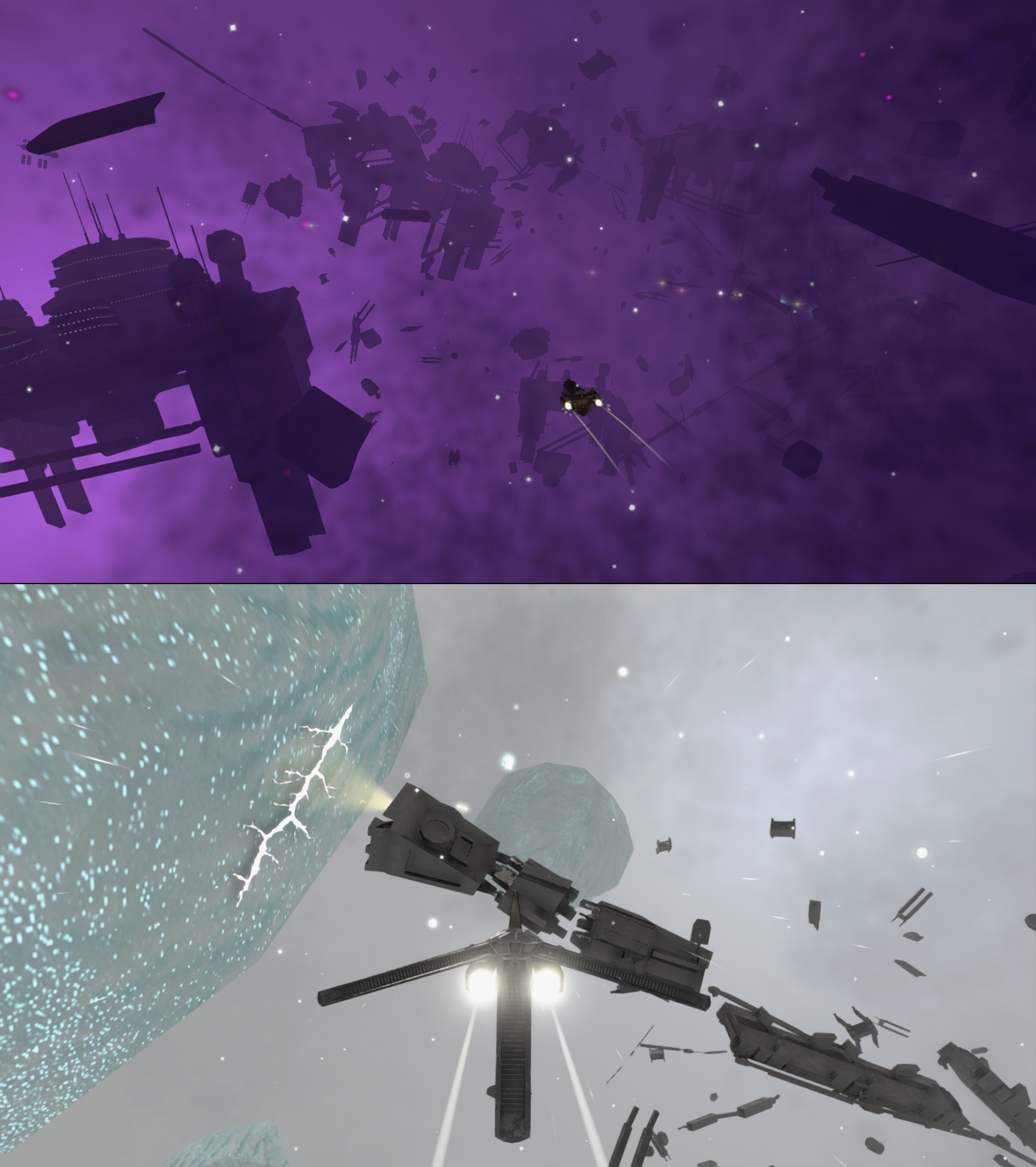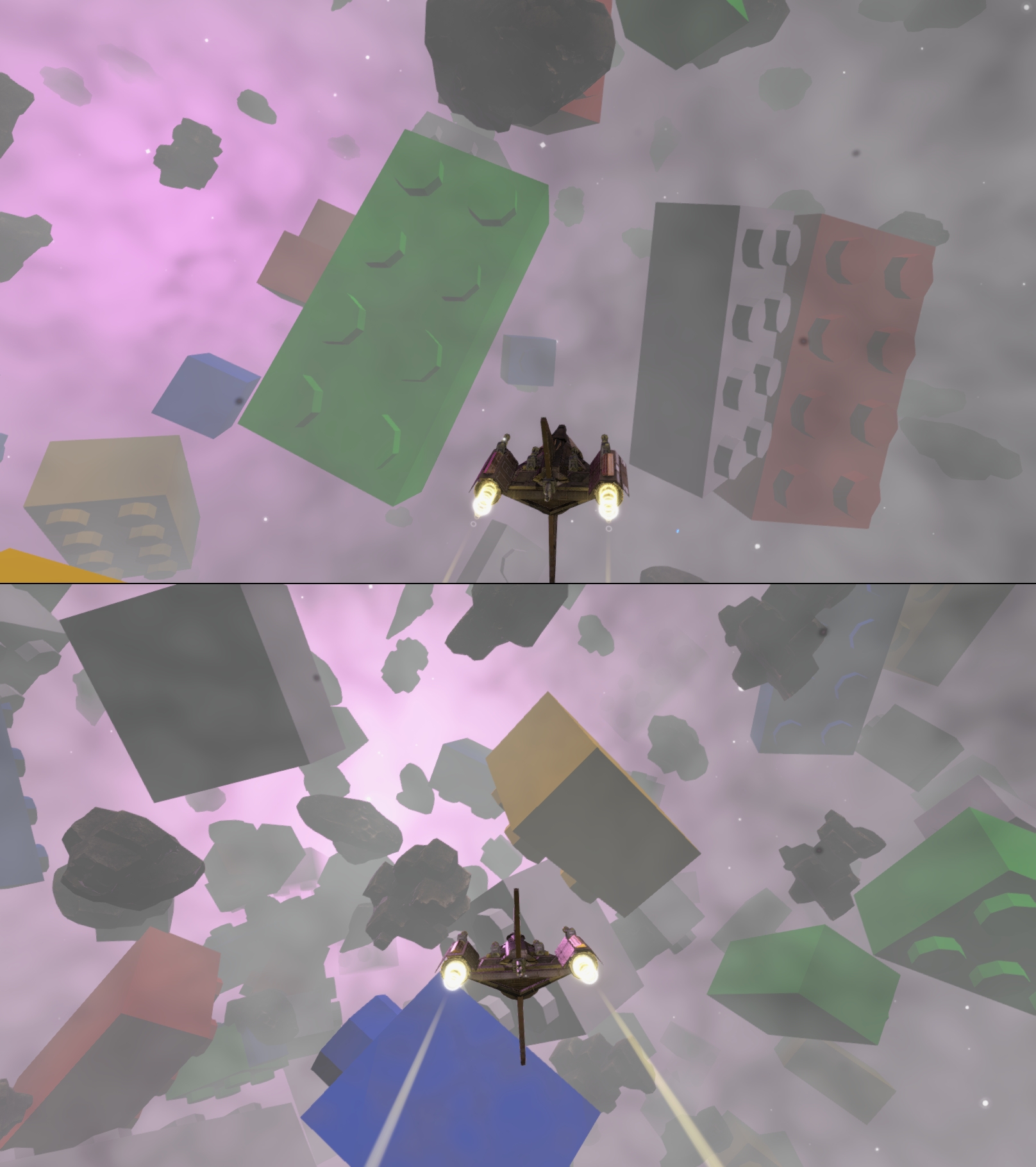 Not only that, every point of interest that can be scanned can now, in fact, be scanned, and we've written up the lore and flavor text for all of them. You can see this flavor text by selling you scanned data to any data center, which has had some UI improvements, with new animations and graphics.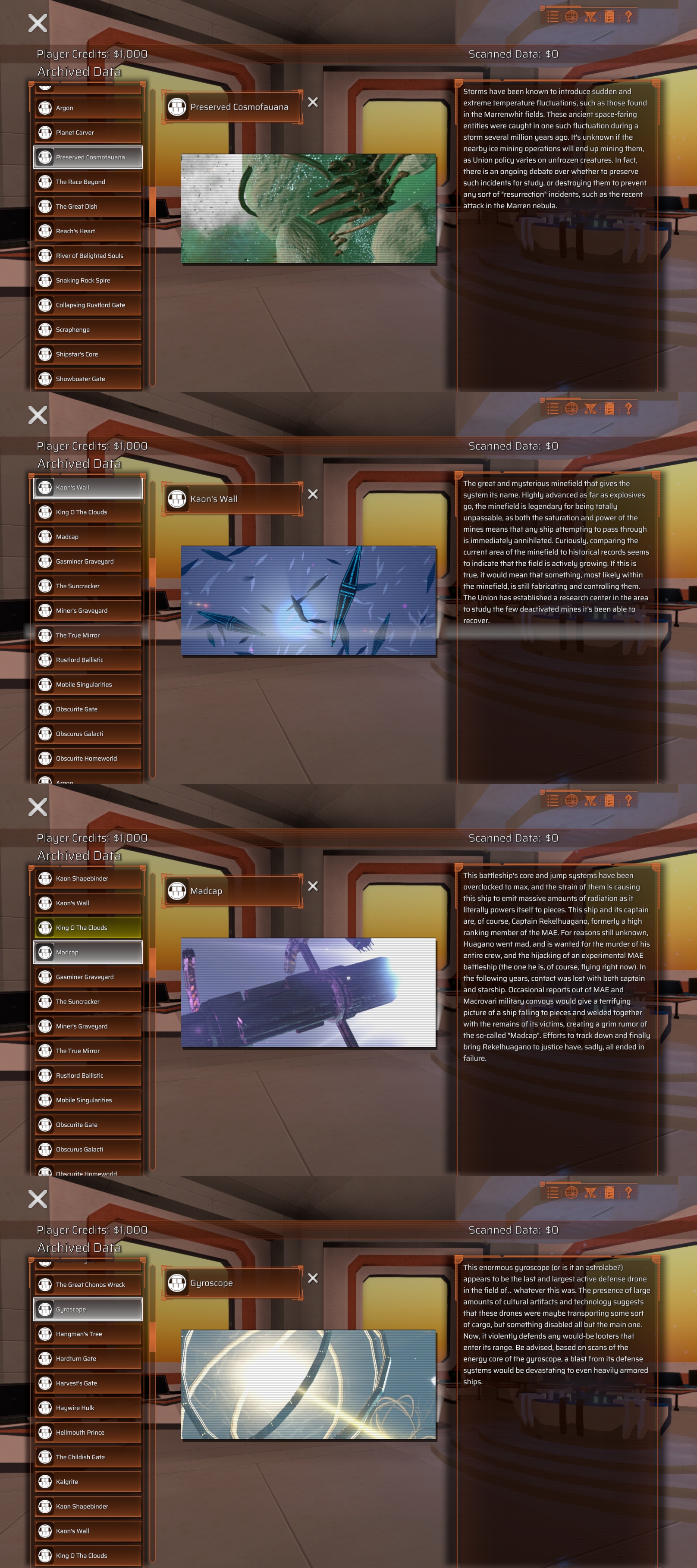 These aren't all the points of interest of course, bosses and wrecks and still to come. But they're a HUGE chunk of it. Exploration is finally a viable source of income!
Optimization
Good games run at good framerates. Therefore, being a good game, we've got to run at a good framerate. I went back over main regional systems, which usually have the highest concentration of *stuff* and optimized all those structures, asteroid bits, windmills, etc. In some places, particularly heavy traffic areas, we saw around almost a 20 FPS increase. Not bad, honestly.

More optimization work will be on the way of course, this is more a preparation for the eventual release.
Miscellaneous Work
And there's the host of bugfixes and little tweaks that represent my sleepless sense of perfectionism. Most of that stuff was related to UI stuff. Components and equipment misreporting, or not reporting, stats, and map icons needing a visibility rework.
And of course the usual level of bugfixes and such. A lot of these were, as always, reported by users and testers in our community, so a big thanks there.
Asset Work
As for assets, we've lots of things coming. Do you like giant space squid? No? Too bad. Do you like alien ruins that are REDONE alien ruins? Yes? Well that's good then. We've also got new bottles and new materials and textures for various places and… things.
That's all for this month! If you check back next time, we'll have more to do with lots of new mechanics, piracy, maybe even a new demo release!