Hello everyone!
In case you haven't looked at the calendar, today Underhell begins!

UNDERHELL CHAPTER ONE ALSO INCLUDES A REMAKE OF THE UNDERHELL PROLOGUE
*Make sure to completely uninstall Prologue before installing Chapter One, do not install on top!*
The game ONLY requires Source Sdk Base 2007 installed, no other source games are required.
EVEN IF YOU HAVE SDK BASE 2007, DO VERIFY THE CACHE BEFORE LAUNCHING THE GAME.
(to avoid possible bugs/crashes)
It has now nearly been two weeks since Underhell Chapter 1 has released, and where it took us nearly a month for Prologue to get 10 000 downloads, it only took us these two weeks to get them for Chapter 1.
The entire team is very happy and proud of what has been achieved, and very thankful of all the bug reports, positive and constructive feedback, and the support from the community.
You guys make us feel like we are doing the right thing!
During those two weeks, Underhell was featured on Kotaku and on PC gamer's Mod of the Week.
It was reviewed on GND-tech and had a great video review by Custom Gamer:
We are sure this is only the beginning, and hope for the best in the future!
We are also bringing you development news, it is not a secret that multiple users have had issues with the game, crashes and bugs. Most of these issues seem to be a deep engine problem, either related to graphic drivers, or corrupted cache/install.
We have managed, through our Technical Support forum thread to help dozens of users through these technical problems and to be able to enjoy the game. But truth is, Source Engine 2007 seems to have quite a lot of problems, and appears to be outdated. This is why we are currently working on porting Underhell to Source 2013! This will grant Mac support, Linux support, Occulus Rift support, as well as Multithreading, which should greatly improve performance on multi core CPUs.
We are also hard at work preparing for an eventual Greenlight release, since Underhell is currently #4 on Steam Greenlight, it is very likely that we will be greenlit in the next batch of games!
Therefore we are removing or remaking all the contributed content from the community, and slowly phasing it out. If anytime was a good time to vote for Underhell on greenlight, now is it! To ensure we will be greenlit in the next batch!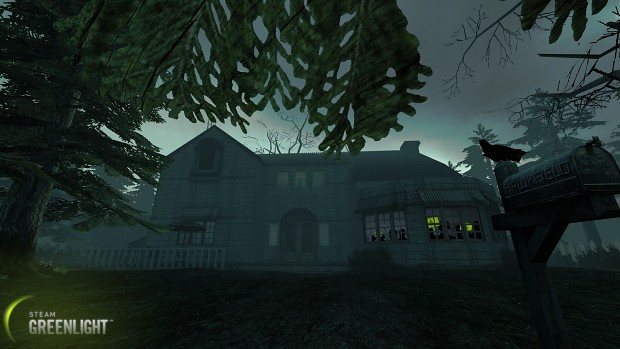 Strelok, our sound support has been re-creating original sounds for the game, either by recording them, or buying them from royalty-free websites that allow commercial usage.
Progsys and GuessMyName have been re-creating many props that had been contributed in the past, therefore making sure that all the items or environmental props are 100% original and made by the team.
Pedro Calvo, our texture artist is currently re-creating many materials and textures for the human clothing, and infected clothing as well as remaking any contributed blood textures we have been using in the past.
And last but not least, Alex Voysey has began to re-create all the weapon models and textures for the game, to finally call them our own.
All this are very exciting news for us and the game! We hope everyone will be able to enjoy the updated and upgraded version of Underhell before the end of the year!
We are also working on a little something else, that we will talk about in a "near" future, so stay tuned for more!
Thanks, and see you soon.