Hello everybody. We've been blown away by the positive feedback from the release of version 0.6, your feedback, reports and reviews are greatly appreciated and we are working at optimal pace to further improve Twisted Insurrection as quickly as we possibly can. Here's a preview of all of the updates and changes as of late, now available to download either via the Twisted Insurrection client or as a new, fresh installation here on ModDB.

The good handful of the small (but large) changes can be seen in this screenshot. A handful of guys working on the CNCNet Spawner for Tiberian Sun and Ares developer, AlexB, have taken the time to do some brilliant changes to the engine overall. Some of these changes include the following:

- Visible health bars on units and structures whilst hovering over them with the mouse
- Harvesters will now begin automatically harvesting once built from a war factory
- Veteran / Elite / Medic insignia are now permanently visible without selecting a unit

Bringing some of the Red Alert 2 features to the Tiberian Sun engine! Also in this screenshot include bulkier versions of the Nod Vulcan and Tachyon Cyborgs as requested by some of you since the update.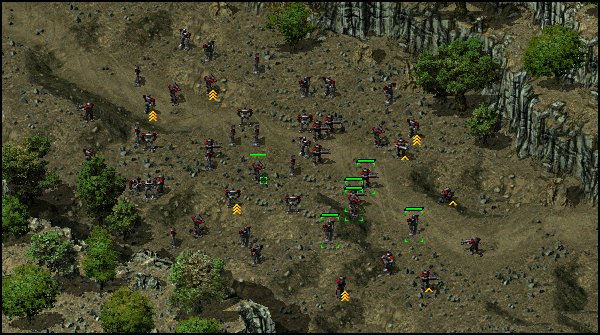 We have also made a few more engine improvements since the first release of Version 0.6 with the help of the people listed above. Some of these include features include engine bug fixes to improve stability and performance of the game overall, which seem to be working well thus far! Some more overall mod improvements include being able to set factory rally points without the use of the alt key and all enemy structures being nominal, once again like in Red Alert 2.

We've also gone through and done a number of changes to Nod structures to improve the animations and to fix a handful of bugs that had been pointed out with them such as some of the animations shining through trees or showing before a build-up had been completed, this no longer happens.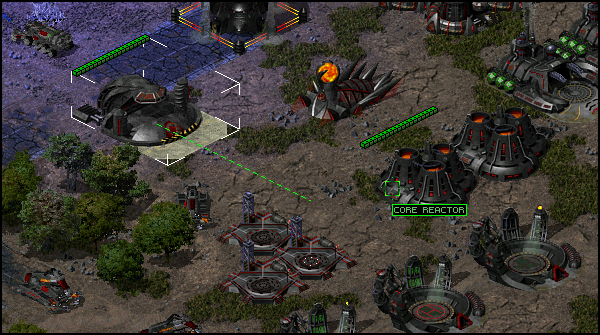 Next up, there have been a lot of changes and enhancements to spectator mode, for both online and skirmish games. Observers can now see a lot more of what is happening on the battle-field, a handful of these enhancements include the following:

- Active Ghost infiltration mode (can see what a player is building/training from production structures)
- Ability to drag select multiple units to see their health and stats
- Being able to view a players power and storage levels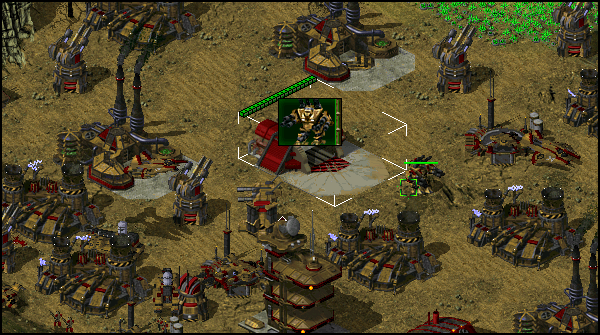 Alongside all of these changes, there have been many bug fixes and improvements to Twisted Insurrection overall since the update, so thank you to all of you that have been sending in reports, writing reviews and generally just letting us know of any problems. Please never hesitate to contact us regarding bug reports or general oddities, we're always happy to get them fixed as soon as possible.

For a complete list of changes and updates, you can view the changelog here.

The Twisted Insurrection builds on all download mirrors have been updated to include all of the patches and improvements since the initial release. Despite the fact that it is already very outdated in terms of graphics and gameplay, you can view the Twisted Insurrection 0.6 Gameplay trailer here over on our YouTube channel
On one final note, we have something special lined up for the end of December or the start of January depending on a handful of factors. While we don't want to give away what it is just yet, a subtle hint can be seen in our images section.

Once we have eliminated the remaining bugs in the current pubic release, we will begin internal development on Version 0.7, which will feature more missions to the GloboTech and Twisted Dawn campaigns (and of course more structure artwork hopefully). We hope you enjoy the latest release and we'll be looking forward to hearing your thoughts on Twisted Insurrection! Please feel free to ask us any questions or show us bug reports at any time. Good luck and have fun, thank you everybody for your endless support over the years!