The Total War Mod Awards were created to highlight the innovative achievements of the vast Total War modding community. This year there are 6 categories which players can vote for, plus the CA legacy award which will be chosen by Creative Assembly staff. Nominations can be made now using the following link.
Nominated mods must be for either Total War: Rome II, or Total War: Attila and had a significant update or have been released in the last year.
Awards Categories are:
Best Unit
Best Overhaul
Best Graphical
Most Innovative
Best Map
Players Choice
CA Legacy
Players can nominate their favorite mods to be shortlisted, voting for the final winners will then commence on the 4th November 2015 with the winners being announced at the Awards Ceremony on the 19th of November.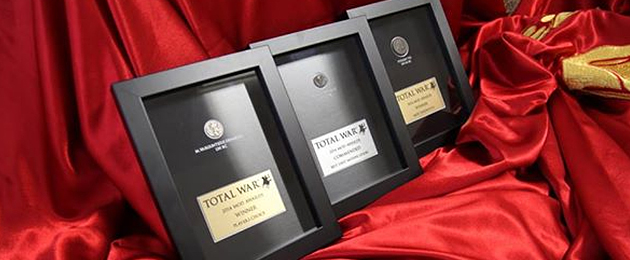 Alongside the Mod Awards, Creative Assembly are hosting the 4th annual mod summit at the studio. Some of the key modders in the Total War community have been invited to the studio to discuss key areas of mod support for the future, in particular how new mods can be better promoted and to take an advanced look at some forthcoming content.

You can check out our current listings of Total War: Rome II & Total War: Attila mods to find new favorites to nominate.
We encourage all mod developers to add their projects to our listings to help gain further exposure and allow us to help promote your hard work!