The winners have been announced for Total War's first mod awards.
Congratulations to the winners & nominees, here's a taste of what you will be receiving.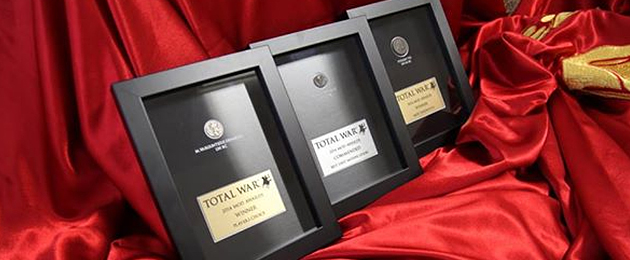 Each trophy contains a genuine historic coin from the ages and cultures featured in the game.
Nominees and winners will also have a custom badge to display on their modDB profile, your profiles will be updated with these shortly.
Best Unit Mod
• ChampLoo Gold Unit Compilation - Winner
• Radious Unit Pack: Rise of an Empire - Commended
Best Overhaul
• Divide Et Impera - Winner
• Constantine: Rise of Christianity - Commended
Most Innovative
• Sell your Slaves - Winner
• Hellbent Traists, Talents and Toadies - Commended
Best Graphical
• GEM - Winner
• Authentic Ancient World - Commended
CA Legacy Games
• Europa Barbarorum - Winner
• The Great War - Commended
It's been our pleasure to be involved in this historic event, lets hope more studios join in celebrating changing the game!
The full awards presentation can be seen here.