As seen on the mod webpage, there is a new black Tiberium skin. ;-) The mod content received one of the major updates: CABAL subfaction was added to the arsenal of the Brotherhood. Below buildings/units and their description.
* * *
CABAL Tech Lab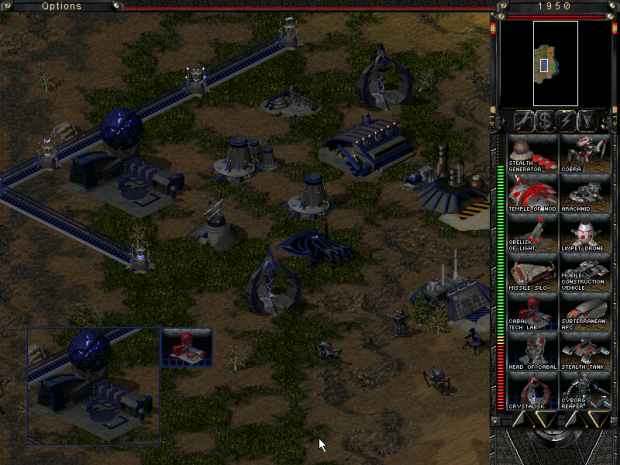 CABAL Tech Lab is a different production facility: it doesn't produce anything material, it produces intelligence itself. It is said to be specialised in AI technology, but it also computes and plans various cyborg prototypes, most efficient, least expensive, and easily obeying the orders.
CABAL Tech Lab is required to build other CABAL-specific buildings.
The building made by: Lin Kuei Ominae (his original version was slightly modified)
* * *
Crystalisk - a super power plant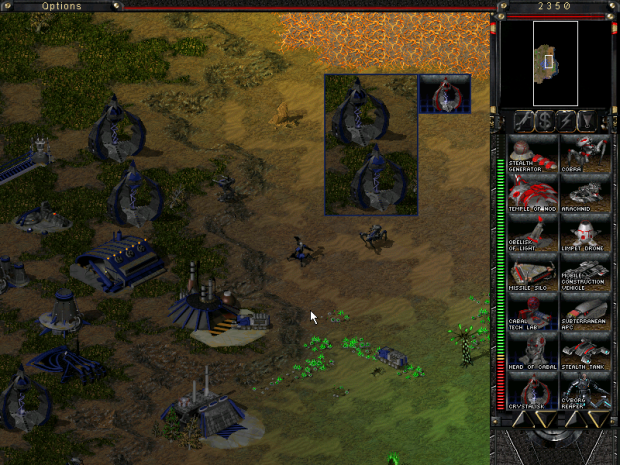 Crystalisk is a super power plant, which will provide a Nod commander with 1000 power. Requires operating CABAL Tech Lab to be built, and there's no build limit (although the build limit was planned).
Created by: Lin Kuei Ominae
* * *
Head of CABAL - barracks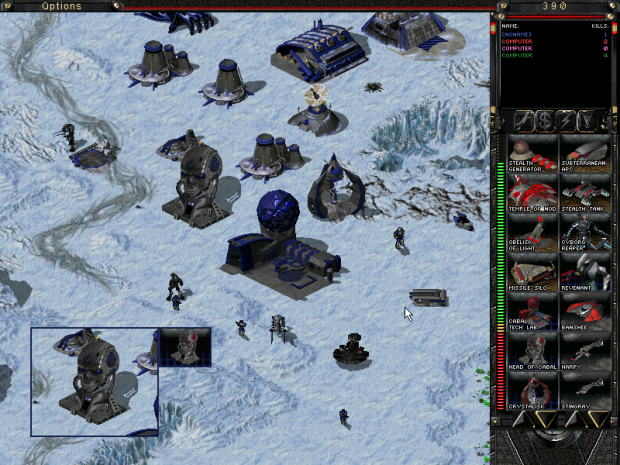 Head of CABAL is barracks of CABAL, in this very place blueprints for production of cyborgs are received, then with use of secret CABAL technology and some unfortunate human recruits, cyborgs are being born.
Requires CABAL Tech Lab to be built.
The model created by: Stingerr
* * *
Revenant - infantry unit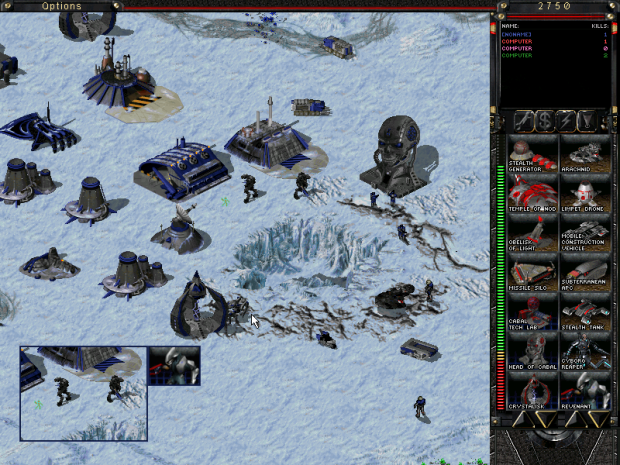 Revenant is a heavy-armoured cyborg with a laser-charged claws, extremely effective against infantry and vehicles, though unable to respond to air attacks and good only at the very close range. Can collect very low amounts of Tiberium and convert them immediately in order to heal himself. Revenants are said to be once human beings, humans transformed almost entirely in heavily clad cyborgs - returning back from the dead to avenge their misfortune at the hands of GDI.
Requires CABAL Barracks to be produced (but not CABAL Tech Lab itself).
Made by: IceDragon200
* * *
The above mod content will be playable in the coming version of the mod, 0.15. ;-)