For the benefit of our German fan's here is the link to a German translation. CnCSaga.de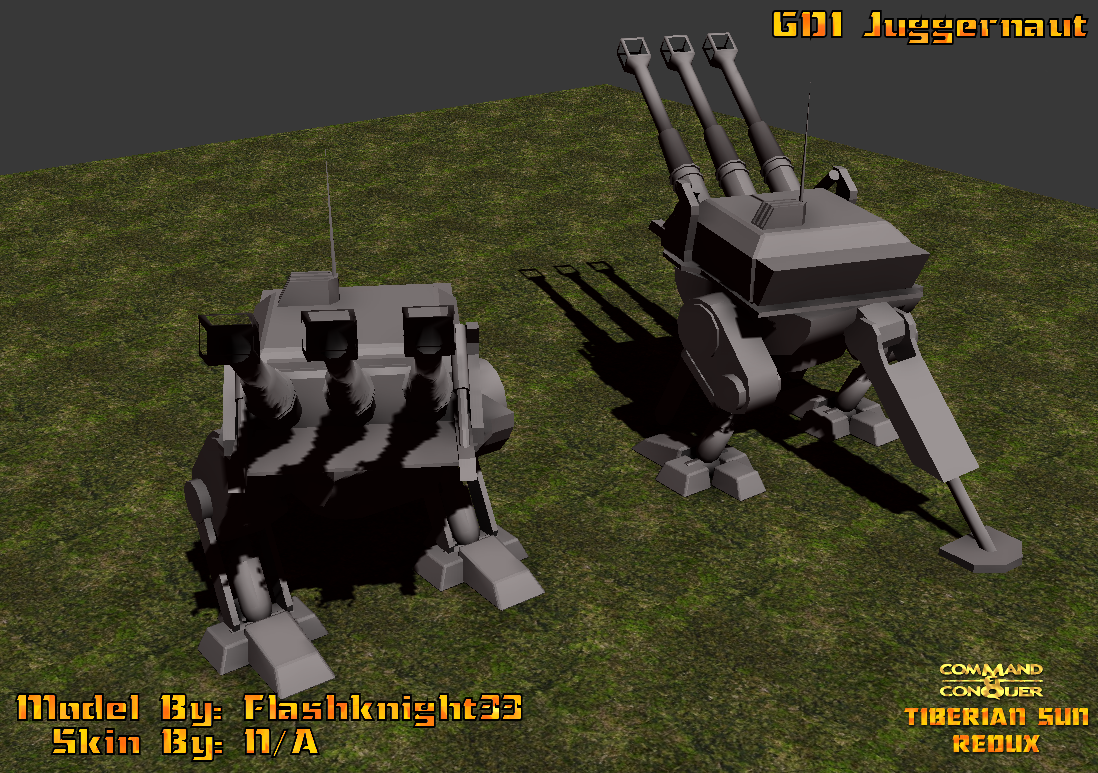 Hey, please tell us something about yourself (yourselves)!
Well I'm Taxikiller Leader of the mod Tiberian Sun Redux for Command and Conquer Generals Zero Hour, and I'm also Assistant Lead of Tiberian Dawn Redux, before I become the assistant leader of Tiberian Dawn Redux I was working on a private mod this was Halogen some of you guys know this mod. Why I started to work on it is because I love Halo and Generals so much and my dream came true the team of Slipstream Productions made it together only after 3 years of work they got the message from Microsoft that they had to quit the development of the mod because of Copyright purpose if I don't make a mistake. After 1 year I saw the Mod tiberian dawn redux and I felt in love with it, the old classic Command and Conquer game in 3D and now I'm working on Tiberian Sun Redux.

Please tell us something about your Mods !
The following 3 mods I'm working are Tiberian Dawn Redux, Tiberian Sun Redux, and Delta.
Tiberian Dawn Redux brings you back to the first Tiberian War with some changes and improvements of the original game and 2 sub-factions one for the GDI Task Force Talon that have some prototype Tiberian Sun Units like the Wolverine XO1 suit, and The Black Hand for Nod. The mod contains all of the original Single Player Missions and contains over 120 Multiplayer Maps with original maps from Generals that are modified special just to play with Tiberian Dawn Redux.
Tiberian Sun Redux is our second project of the Tiberian Dawn Redux team, Tiberian Sun Redux brings you to the second Tiberian War. Tiberian Sun Redux will just like Tiberian Dawn Redux have extra units that are deleted in the original 2D game of Tiberian Sun, as we are still developing the mod we can say that the beta is almost coming out but we can't say the exact date, but we can say that the big Kodiak will be a playable unit in the first beta. We hope to receive critical information about this unit in the first beta if it would fit the gameplay for multiplayer and of course the bugs and errors that we have in the beta, we hope we can release a beta with no bugs but what is a beta for right?
Delta is a mod I'm now not working on Tiberian Sun Redux is my first priority and after that I have to see if the Team of the Delta mod still wants to work on it, I can give you guys information about it so here we go. Delta is an expansion mod of Command and Conquer Generals Zero Hour the mod continues after the dead of Doctor Trax and his only daughter Prof Arhudra continues the work of her father she became a very energic and powerfull young girl that started to rule GLA War Power and Decided to re-start her father's domination plan, lauching a missels against the USA Coast.

What makes your Mod so special? What is the difference to other Mods ?
Well if you ask me no Mod is special from each other Mod. Mods inspire people to make there own or to use some of the same abilities and units for there own, but you have to ask for it first because then it would be stealing in my eyes.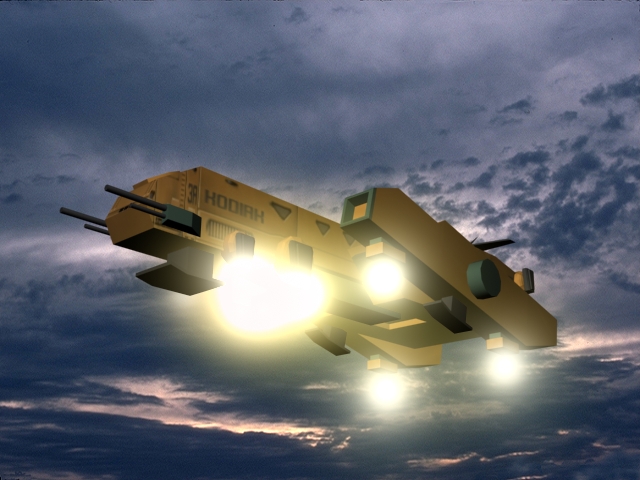 How long did the development take // How long will it take until it's released? Will the AI be able to handle this Mod? Will there be any problems?
Well I'm not sure how long it will take we will work on it after every bug found so the mod will be enjoyable to play, of course the AI will be made that they can handel the mod, and every problem will be fix in every patch. Maybe some of the patches will delete some units and ad some units for balancing purpose so we will see what happens.

Do you have any future plans for your Mods or your real life? What's about to be next?
I have no plans for working in a game company because I do this as a hobby and in my free spare time, I'll assist some mods if they ask my help for some things. Wehave a new project in our head but we will see if we are going to work on it or not so keep your eyes open guys.

How important is the community for you?
You mean the fans ? They are very important for me, I read every critical message to improve the mods I'm working on, and the Mod Community is important for me as well because I can learn from every modder how to make my mod better and to increase my modding skill.

What do you think about the situation now after the release of CnC4? How easy it is to Mod CnC4 in contrast to other games? Easier or more difficult?
Well as you take a look at the CnC 3 Tiberium Wars mod Asylum you can see that they have the dozer function back in game, so I'm not surprised if some people will find a way to put back the base building function in Tiberian Twilight, if you start modding Tiberian Twilight it would be hard at the first time but that is with every game you are modding on I think.

What do you think about the support of EA and the Community?
I love the support of EA they give highlights on there own site of mods that are looking great, and the community as well, they make mods popular thats the reason why promising mods most not die.

Are there any problems with the Mod or within your Team? Or is all working out perfectly?
I see no problem in the team we work on our own spare free time to work on it, there is also no need of a rush, because if you rush on something work can be really pretty f*cked up.
What is your next project/ the project you're working on at the moment?
Well as I said before, we have a new project in mind, but we are still not sure if we will work on it or not so I cant give you any more information then that.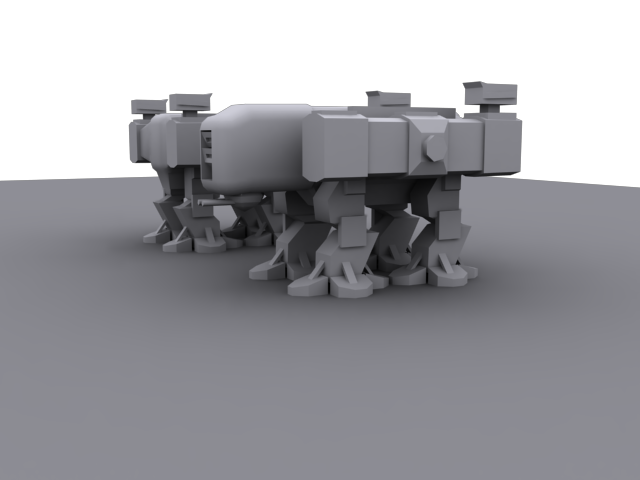 How did you get the idea to make this Mod? How did it all start?
Well it started with a April fools joke but because the community give's so much good review and feedback about it we started to make a real mod of Tiberian Sun Redux and some people cant play Tiberium Wars or just hate the unit caps so thats also a reason why we give the Tiberian Sun Rising fans a little present that dont have Tiberium Wars. also much props to the Tiberian Sun Rising team they inspired us also to make this mod.

Is there anything you want to tell the community?
Yes I do, if you want to make a mod? just do it ignore the flame and hate comments, a mod will rise always so don't be to scared to share your idea of a mod just do it and people will help you or say I love you just because of the crazy idea's you just have.

Why did you decide to do Tiberian Sun Redux after the development of Tiberian Dawn Redux?. How many releases are planned for Tiberian Dawn Redux? Will there be the next release with a preview of T. Sun Redux?
Well just like I said before it all started with a April Fools joke, later on it became a real project we love, and the second reason also is why would you only finish the first Tiberian War in 3D and not the second one?, the second version of Tiberian Dawn Redux will not have a preview of Tiberian Sun Redux because this are two separated mods.