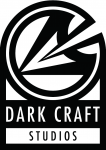 I
SPOILERS IN THE ABOVE VIDEO.
We're happy to present the first entry in the massively overdue Developer Commentary & Playthrough of The Worry of Newport. I will be splitting each entry into 20 minute installments, with a fresh commentary script for each. I will be delving in detail into the thought processes behind the characters, stories, level design, and locations. Music, the staff, why Newport was made the way it was and so much more is on the table for this closed-commentary that should hopefully impress the hungry fans that have been waiting for it. I will also answer all questions about the story; every stone will be overturned; who's alive, dead, what subtle characters mean (Alan Marsh, Dorian Caulm, etc) to the meta-story and the fate of the main cast.
Also expect me to get unscripted. I tend to break up half of the 20 minute takes into a written formulaic script and the other half is a running commentary where I ramble on as I watch a video of a play through I recorded. The latter will get quite random and is where all developer commentary shines in my opinion. I will go into all the mentioned things then, too, as well as some interesting details on Triptych and Sapience later on. Unfortunately the completion of this series of playthroughs will not be bookended by any patches or expansion of features. TWON is very much complete and behind us and we hope you'll understand that the "Final" patch was our heaviest punch and last hoorah for our flagship mod. Those of you who were confused by the story or unsure of what certain scenes meant, I will be going into ridiculous detail on the lore and mythos to answer every question, so hopefully your pains are solved by my answers.
You can also ask me anything you like in the comments box or PM about this mod or our others and I'll go ahead and answer them in the next installment. No sequel or expansion of Newport is planned, as many have been asking and bugging me about lately.
II
If you want to know the honest truth about that and why I've been so tight lipped on it, something people have been asking for almost as soon as the final patch came out, it's simple. A prequel is written and is canonical (I have numerous short stories, upwards to 7 in the newport mythos in my private collection of works) but there are no current ways we can adopt the screenplay I have finished into a mod yet. We do not have the manpower to do it.
The Shadow Out of Newport features the voyages of Alan Marsh and Edgar Gray to various hidden locations in the darkest areas of the world with the duo uncovering a mystery of cosmic horror, trying to solve a riddle older than mankind. Gray is torn between his family and his corrupted desires for esoteric knowledge, eventually leading to the events discussed in past-tense in the diary entries of Worry of Newport which people who have played will be familiar with. The results of their expeditions lead to Gray's betrayal of Marsh, and Gray's and his wife's exploitations and journeys into finding an ancient artifact of unknown power. It would be a direct tie-in to the backstory elements of Newport, and is an exciting story that I personally find superior in a lot of ways to anything I'm writing currently. It'd make a killer mod but we don't have the tech or development staff to realize fully-rendered cut scenes, custom character models, modelers or vegetation that are all called for in my storyboard of it. There are elements where you sail the seas, speak with NPC's, wander into habitable towns, and other RPG features and it is very open ended and very much a mystery adventure with a uniquely Lovecraftian atmosphere. Some day in the far future, if DCS is expanded, it will be our second flagship project. But until then, friends, I can say or answer no more on it. You have been informed more than ever before, so I hope you understand our difficulties in making it and we hope in the future to receive your support when we do.
Do you even want a prequel? Answer in the comments box below.